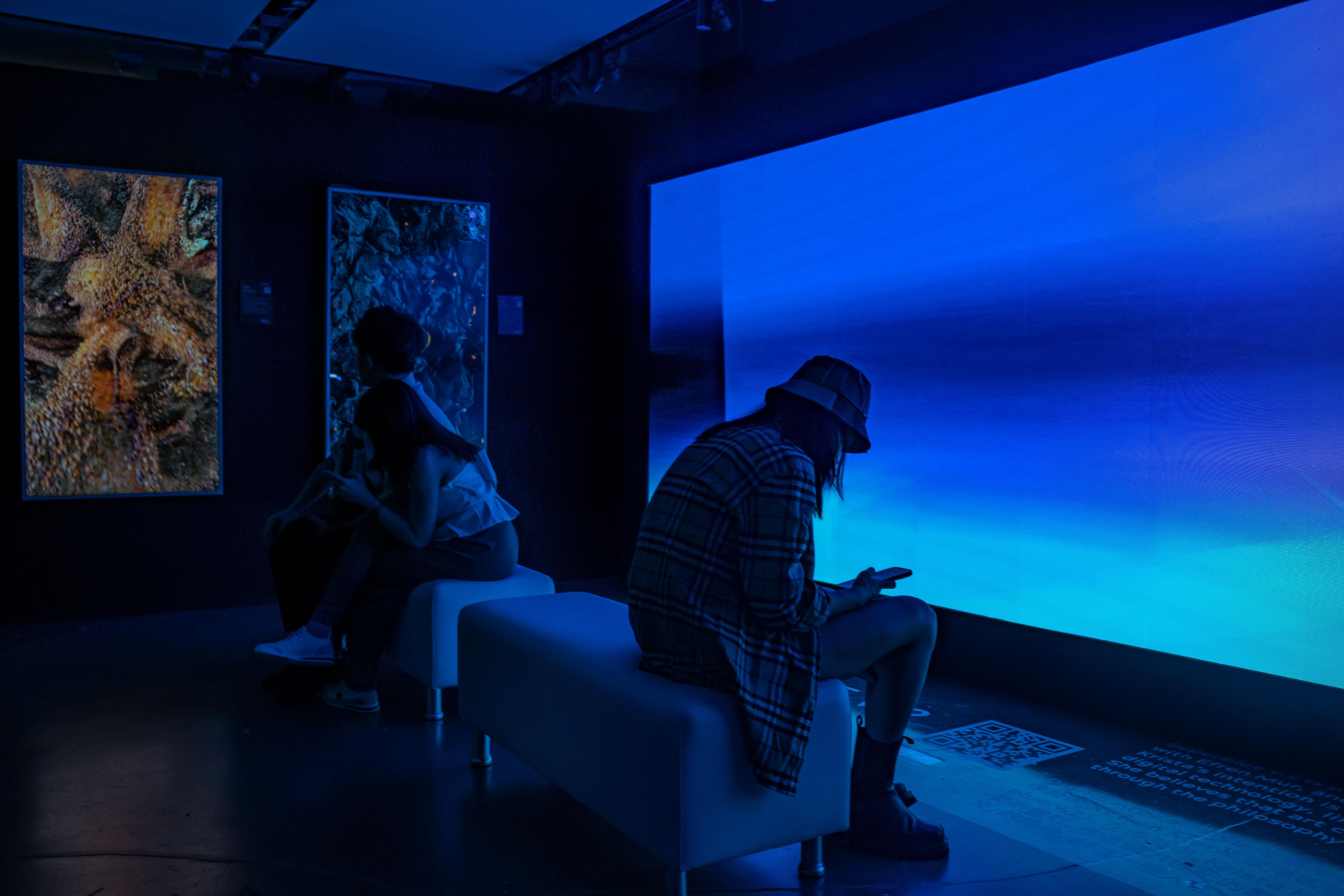 How Much Are We Spending on NFTs? It's a Lot
By Rachel Curry

Oct. 5 2021, Published 11:19 a.m. ET
The market cap for NFTs (nonfungible tokens) grew 1,785 percent in 2021's first quarter alone. NFTs have come a long way, but how much money are people really dropping on digitized art?
Article continues below advertisement
Here's what the research says about how much money people are spending on NFTs, and where the value of these digital assets could be headed.
NFT sales were in the billions in Q3 2021
The third quarter brought massive growth for NFT assets. According to NFT market tracker DappRadar, people bought $10.7 billion worth of NFTs in Q3 2021. That's a big leap from the previous quarter, during which NFTs sales were less than an eighth of that value. In Q2 2021, people bought $1.3 billion in NFTs, and in Q1, the value was at $1.2 billion.
Article continues below advertisement
NFTs, or digitized art, are blockchain-based images, videos, collectibles, tokenized physical goods, and virtual worlds. Demand has skyrocketed in 2021, though NFTs have been around for about half a decade since CryptoPunks came onto the scene.
Where are people buying all of these NFTs?
People are buying most NFTs on OpenSea, the largest NFT marketplace. OpenSea sold $3.4 billion in NFTs in Aug. 2021 alone. Both OpenSea and the overall NFT market retained high demand during the stock market's slump in Sept. 2021.
Article continues below advertisement
Why people are spending more on NFTs
The consumer confidence metric has found itself at record lows, and economic and stock market activity has been volatile. All the while, NFTs are gaining more popularity than ever. Why?
Most NFTs are traded through cryptocurrency on the blockchain, which means their popularity is tied to the crypto market. Some NFT purchases are off-chain, including auction house sales. However, even these transactions are crypto-adjacent.
Article continues below advertisement
What NFTs are at the top of the pack?
Many one-of-a-kind artworks have sold as NFTs for hefty figures, such as Krista Kim's $500,000 NFT house. However, collectibles currently reign supreme, accounting for the most sales above art, utility, game, metaverse, and sports NFTs. Popular collectible NFTs include CryptoPunks, EtherRocks, NBA Top Shot, and Bored Ape Yacht Club.
Most NFTs are more affordable than the headlines suggest
The NFTs that sell for hundreds of thousands or even millions (like the $69.3 million sale at Christie's auction house in March 2021) are attention-grabbing. However, the research suggests that 75.5 percent of NFTs actually sell for under $1,000. Meanwhile, less than a third of a percent sell for more than $100,000.
Article continues below advertisement
Will NFT values continue to soar?
It's difficult to forecast what NFT values will look like in the years to come. Once a work of tangible art moves on from its first buyer, its price depends primarily on classic supply and demand. The availability of the art is everything.
For NFTs, that method largely stays put. However, the digital assets' intangible nature makes it difficult to predict what will happen. As the NFT market (especially the collectible sector) becomes more saturated, values will likely become more volatile.