How Krista Kim Sold Her Digital NFT House for $500,000
Cryptocurrency is taking on a new shape with non-fungible tokens, or NFTs. Krista Kim is a digital designer who tried her hand at creating a virtual home. She ultimately minted the digital abode as an NFT that sold for $500,000.
Article continues below advertisement
But how did this transaction come about, and what happens to a digital house beyond escrow?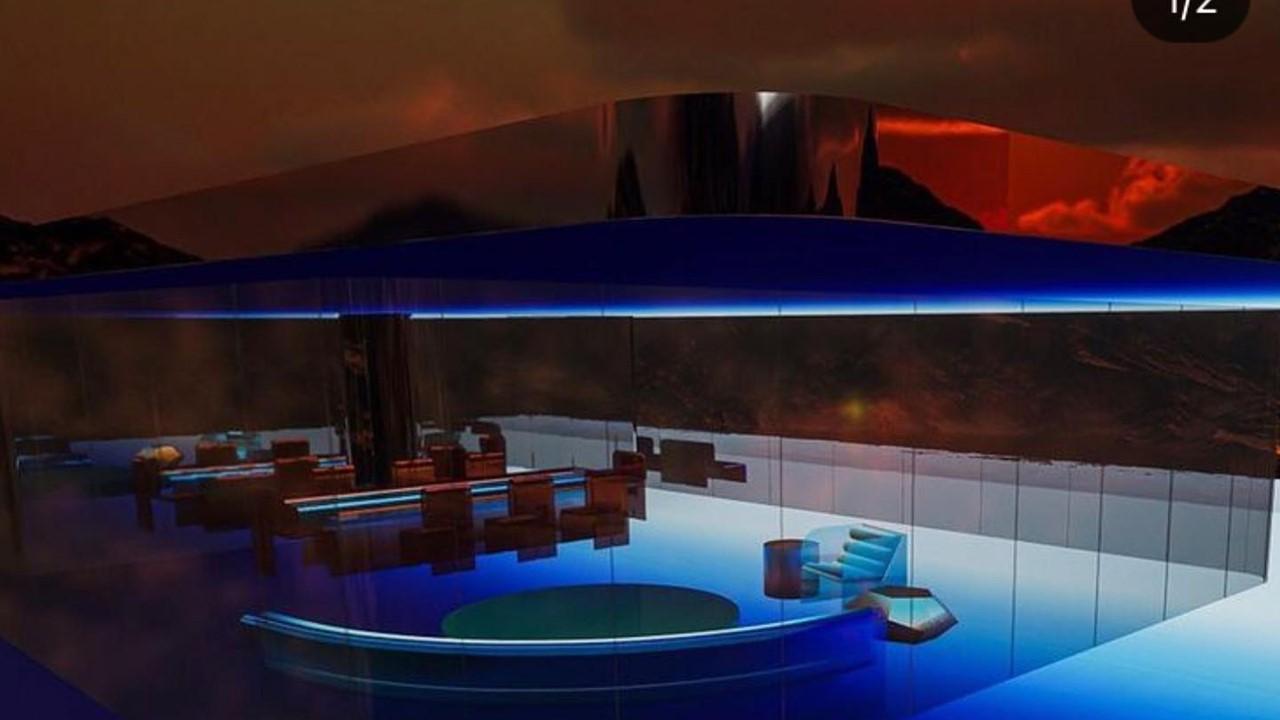 Article continues below advertisement
How Krista Kim's NFT home came to be
Think about NFTs this way. Non-fungible tokens aren't interchangeable. They're totally unique, just like the pieces of digital art they represent. Kim designed the digital home and put it on the blockchain market, but she didn't have to wait long for it to sell.
The NFT house, also called the Mars House, is surrounded by an interstellar landscape. Its post-contemporary design goes beyond futuristic and the red sky feels like an omen just as much as a promise.
Article continues below advertisement
The fact that Kim utilized NFTs to sell her art shows a shift in how the world values cryptocurrency. The Mars House is the first NFT house ever, which feels like a stepping stone toward a new horizon with blockchain.
How to display a digital NFT home
You can't inhabit a digital space in any meaningful way, but Kim designed the art to be useful in numerous ways. For one, there's the drawing or video you can display as a one-of-a-kind Zoom background or computer screen. But there's also the ability to delve into a selection of "metaverses," as Kim calls them. Here, art enthusiasts can immerse themselves in a world where home is on Mars.
Article continues below advertisement
More than anything, it seems that Kim's NFT house is a foreshadowing of the forthcoming development in the world of NFT art as a whole. No one has done what she's done before or profited quite so dramatically.
Article continues below advertisement
NFT art is valuable.
A GIF from the early 2010s sold as an NFT for $600,000. Meanwhile, Twitter founder Jack Dorsey has set his first-ever tweet up as an NFT and set the price at $2.5 million. It's like we're watching the building of a new kind of museum happen in real-time and Kim's NFT house is the current main attraction. Of course, NFTs aren't new—Ethereum investors have been using the practice for years. However, right now the ecosystem of cryptocurrency is feeding the frenzy.
Krista Kim is staying in the NFT marketplace.
Kim says everyone should eventually plan an exit strategy for their cryptocurrency investments, but she hasn't reached that point with NFTs (despite her earnings of $500,000 from the Mars House alone). One of the factors behind this is an NFT tax that's taking some by surprise.
Article continues below advertisement
"The smart thing to do is not to cash out and to keep your funds in crypto and just wait until it's time to plan an exit strategy and have a proper tax plan in place with tax lawyers or professionals," Kim said on CNBC.
She adds that the cryptocurrency bull market is just getting started with "a very strong NFT year" ahead of us.