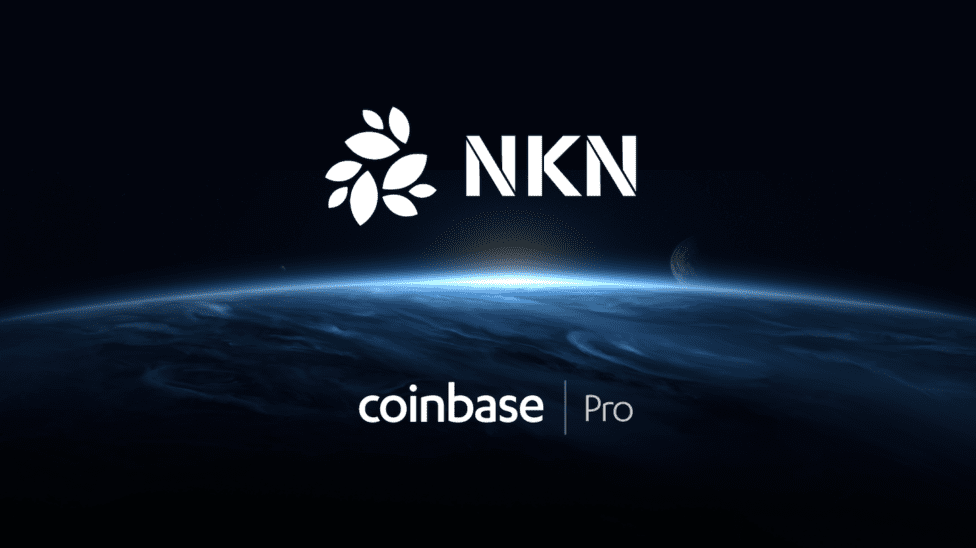 Coinbase to Add NKN Tokens, Crypto Price Expected to Surge More
As the crypto bull market continues to rage on, the excitement surrounding altcoins remains as strong as ever. One specific altcoin that has been gaining a lot of traction recently is NKN, or New Kind of Network. While it might sound like an odd name for a cryptocurrency project, NKN is doing something that could revolutionize how people around the world use their internet.
Article continues below advertisement
New Kind of Network hopes to decentralize the world wide web and let users "loan" their bandwidth capacity that they aren't using for NKN tokens. They can also borrow it as needed from other providers on the network. The end goal is to lower interest costs for everyone involved in the network and put more centralized internet providers out of business. With prices for NKN soaring right now, here's a prediction for where the cryptocurrency will end up in 2021.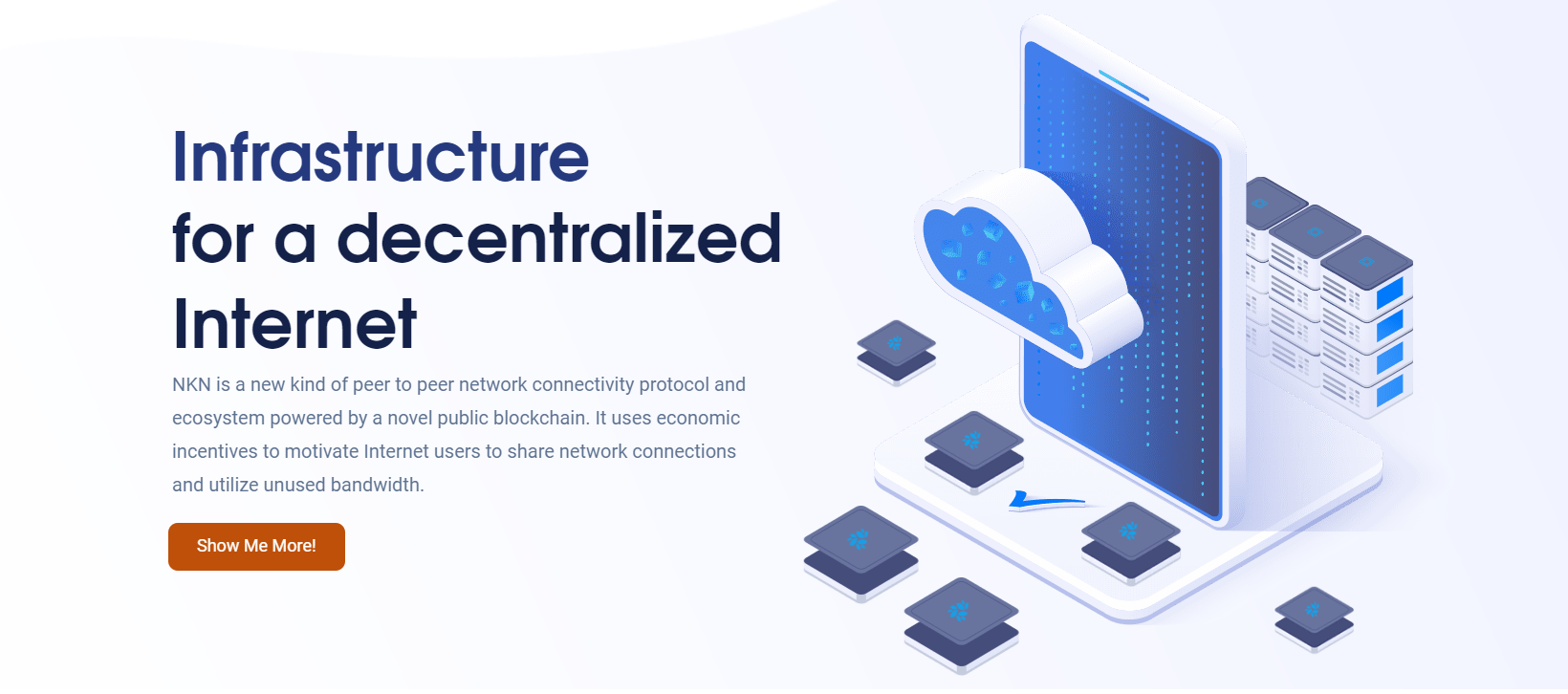 Article continues below advertisement
What is New Kind of Network?
While the internet was originally seen as a way to share information without middlemen interference, things have changed over the past decade. Websites can easily be censored and bandwidth allocation remains largely inefficient, thanks to a small group of centralized internet service providers. That's where NKN comes in.
New Kind of Network started in January 2018 during the absolute height of the first major crypto market boom. Among other names, NKN's founding team includes Stephen Wolfram, creator of Wolfram Alpha and Mathematica. New Kind of Network's mainnet ended up launching a year and a half later in July 2019. Since then, the project has grown at an incredible rate. While it might not be that large by market cap, NKN boasts more nodes than any other crypto out there. While Bitcoin and Ethereum have around 10,000 consensus nodes, NKN has over 62,000 right now.
Article continues below advertisement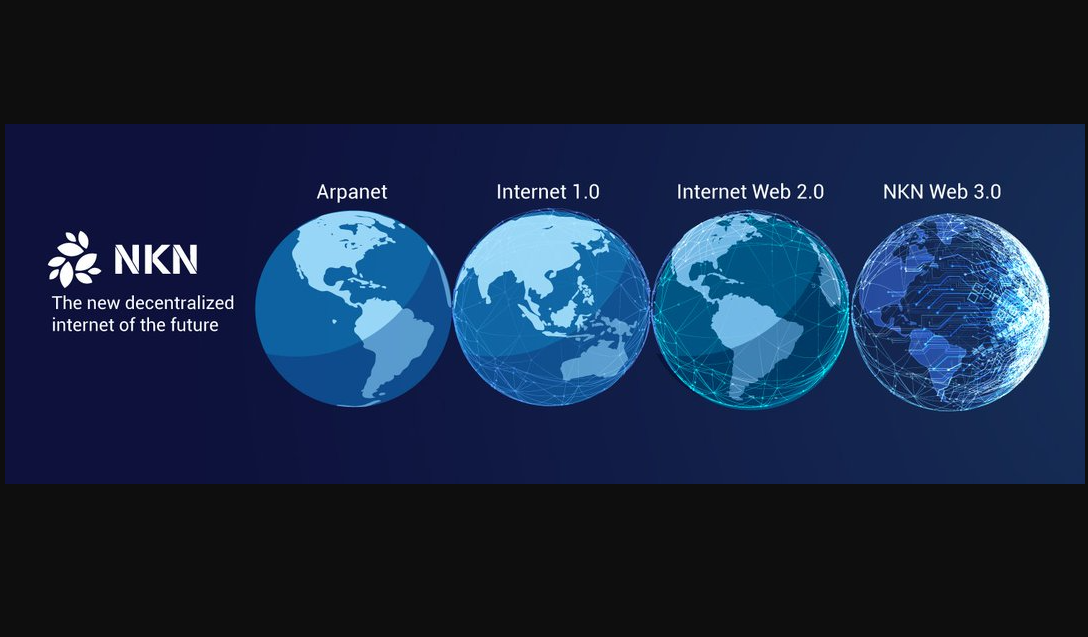 NKN price prediction for 2021
Although prices soared a bit in 2018, the prices for NKN tokens quickly fell when the general crypto market collapsed at the time. Since then, prices have hovered around $0.02 for well over two years. Over the past few weeks, NKN has shot up to a staggering $1.14 per token, which is around a 5,600 percent increase.
Article continues below advertisement
That makes NKN easily one of the best-performing altcoins so far in 2021. Considering that the project is trying to do something really big, decentralize the internet, long-term interest in the project should stay strong. A lot of people, especially those in the crypto community, are passionate about the freedom to share information. New Kind of Network is one of the few projects trying to make that a reality when it comes to the internet.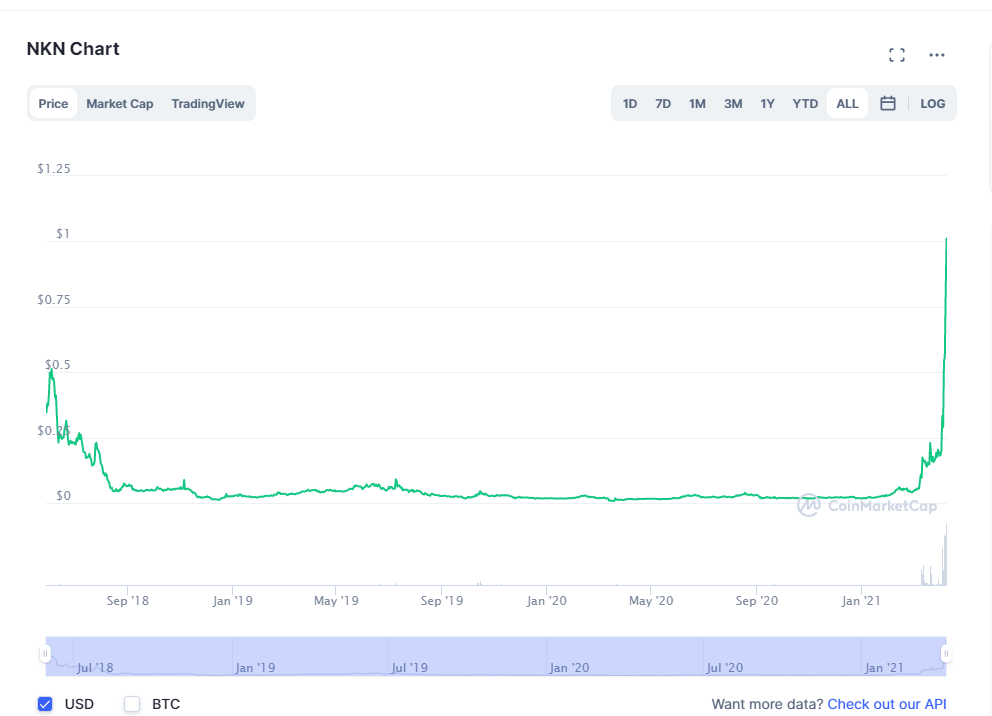 Article continues below advertisement
Over the long term, expect NKN tokens to continue to rise to over $3–$5. Right now, New Kind of Network is the 122nd largest crypto project by market cap. So, despite its recent price spike, there's still room for the project to grow.
Where to buy NKN tokens
A general rule of thumb is that if a token isn't in the top 50 cryptocurrencies by market cap, it's probably just listed on Binance. That's the case with NKN. Binance accounts for almost 75 percent of all NKN's trading volume. Some other exchanges that offer NKN as well include Huobi Global and Bittrex.
However, in a surprising news announcement, Coinbase will be adding NKN tokens to its exchange effective April 9. Considering the fact that Coinbase is one of the largest exchanges out there, this influx of fresh trading volume could send NKN prices soaring even higher, at least in the short term.