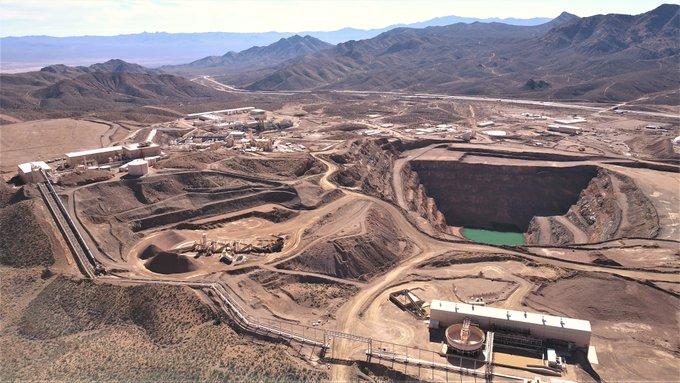 MP Materials (MP) Is an Attractive Play on Rare Earths
MP Materials went public through the SPAC route in November 2020. After having a great start to the year, the stock has been on a downtrend since early March. Is MP Materials (MP) a good rare earths stock to buy?
Article continues below advertisement
MP Materials is the largest rare-earth materials producer outside China. Rare earths have broad applications including use in electronic devices, electric vehicles, drones, renewable energy systems like wind turbines, and many other areas. The rush to combat climate change is fueling a rapid shift to renewable energy and electric cars, all of which will drive the high demand for rare earths.
Why MP Materials stock has fallen
MP Materials stock has fallen by nearly 40 percent from the 52-week high price it reached in early March. Previously, the share price soared 44 percent in February alone. Investors were happy about the company's earnings report for the fourth quarter of 2020, which beat analysts' expectations on the top and bottom lines. Also, favorable comments from analysts kept the momentum going.
Article continues below advertisement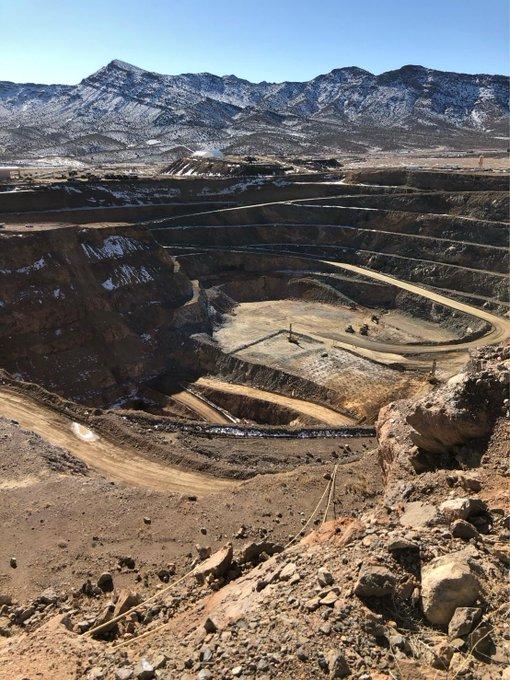 However, the company's management soured things for investors when it announced on March 22 that current shareholders intend to sell 8 million shares of the stock in a secondary offering. While this didn't lead to dilution, it certainly signals to investors that the insiders are probably not very confident in the future path of the share price. Also, the company announced that it would be raising $500 million by offering a green convertible bond due in 2026, which would imply future dilution. These developments led to the decline in MP Materials' stock price.
Article continues below advertisement
Chamath Palihapitiya and MP Materials
The so-called "SPAC king," Chamath Palihapitiya was also involved in bringing MP Materials public. The SPAC Fortress Value Acquisition Corp took MP public in 2020, while Palihapitiya co-led a $200 million PIPE into FVAC. He's positive about the company since it's the largest rare-earths producer outside of China. He thinks that rate earths are critical input in electrification and national security. Palihapitiya likes MP because he thinks that in long term there could be huge supply constraints in this space since most of the supply is cornered by China. As a result, MP has a lot of high-margin opportunities to expand.
Article continues below advertisement
Top estimates for MP Materials' earnings
MP Materials reported its earnings for the first quarter of 2021 on May 6. The company posted a profit of $16.1 million or $0.09 per share. This was higher than analysts' expectations of $0.08. Its revenues rose by 189 percent YoY due to the increase in the realized sales price and higher material sold. Currently, the company sends its oxides to China for more processing into neodymium and other rare earth metals, which are used to make magnets for a range of electronics. The company stated that the work to be able to process its own metals in California "is on track," although it didn't give an updated timeline.
MP Materials' price prediction
Currently, five analysts cover the stock, according to the consensus compiled by Market Beat. Three out of those five analysts have a buy rating, while two have a hold rating for the stock. The average 12-month target price for the company is $38, which implies a potential upside of 30 percent for the stock.
Article continues below advertisement
On April 1, BofA analyst Timna Tanners initiated coverage of MP Materials with a neutral rating and target price of $38. The analyst thinks that despite the company's positives, any irrational or subsidized supply from China would hurt its financial outlook.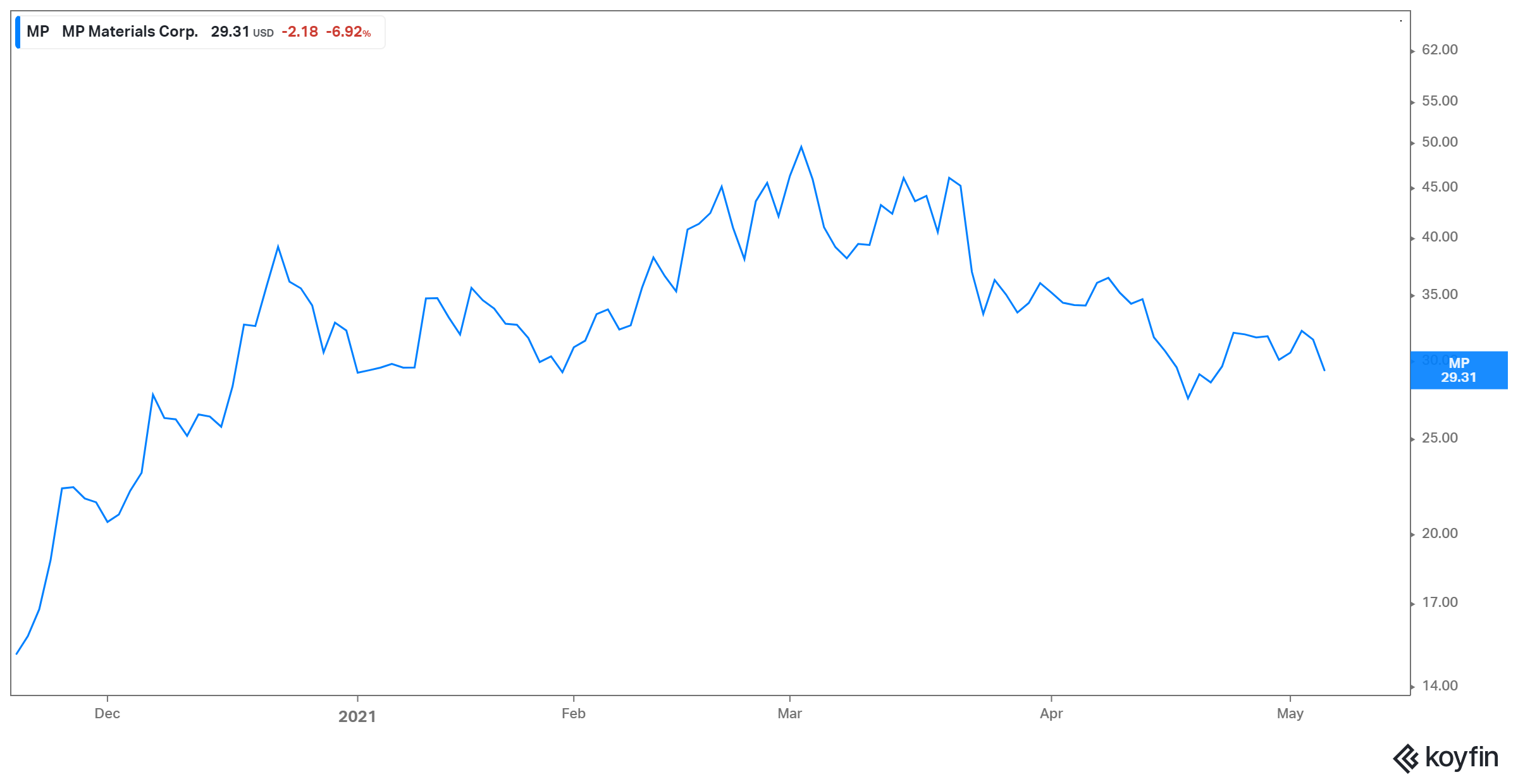 Article continues below advertisement
MP Materials stock is a good long-term bet.
Rare earths have very broad applications. Currently, 90 percent of the rare earths supply is controlled by China. Due to critical applications and limited supply outside of China, it has become a matter of strategic importance. The tenison between the U.S. and China is still ongoing. MP Materials could benefit due to these concerns. The U.S. is trying hard to reduce its reliance on China for its rare earths needs, while China has threatened to use these materials as a means to fight the trade war with the U.S.
There isn't a dearth of demand for rare earths. Since MP Materials is the largest producer outside of China, it's set to benefit from the burgeoning demand. The stock seems like a good long-term bet.
List of rare earth stocks
You can also gain exposure to attractive rare earth mining through investing in these stocks after doing thorough due diligence. Lynas Rare Earths
Iluka Resources
Australian Strategic Materials
Energy Fuels Inc.
Pensana Rare Earths
Greenland Minerals
Hastings Technology
Texas Mineral Resources
Northern Minerals
Rare Elements Resources
Arafura Resources