High demand can pump up the price of a stock beyond what it's really worth. When a stock becomes overvalued, investors risk losing it all in a big sell-off.
Article continues below advertisement
These are just some of the most overvalued stocks to have traded their way through 2020.
DoorDash is the latest overvalued stock to enter the market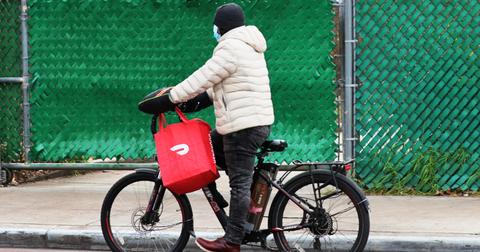 DoorDash filed an amended S-1 registration statement with the SEC on Dec. 7, about three weeks after they first made their filing public. They originally said they'd enter the market at $75–$85 per share for a valuation upwards of $27 billion. However, that number increased all the way to $182 by the time the IPO went through on Wednesday, Dec. 9. This brings the projected valuation to $39 billion.
Article continues below advertisement
The company's most recent valuation came during institutional investment rounds, giving them a $16 billion worth. As DoorDash trades on the NYSE under the ticker symbol "DASH," they're still at a net loss. Plus, they will need to increase their share of the global food delivery market by about 300 percent while simultaneously raising their margins if they want their capital to make sense.
Article continues below advertisement
Tesla may be overvalued, again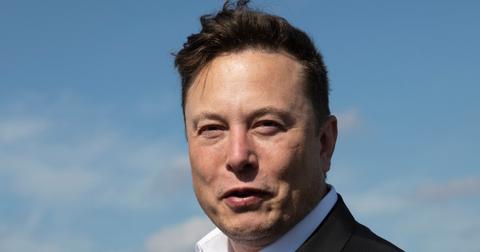 Tesla stock prices soared this year, causing the company to perform a 5-for-1 stock split on Sept. 18. Still, Tesla shares are gaining ground again. As of mid-morning on Dec. 10, they were trading at $597.41. Year to date, the stocks have grown in value by nearly 600 percent.
Article continues below advertisement
Meanwhile, analysts estimate that Tesla's earnings will stall through 2024. This promotes the notion that Tesla may be overvalued on a speculative basis, considering potential future developments that could increase value. This could be dangerous for existing investors who hopped in the pool later on.
Article continues below advertisement
Snowflake entered the market high
Snowflake went public on Sept. 16 as one of the most sought-after IPOs of the year. This data warehousing company was big news at the time, and demand was high enough that the company could claim $245 per share at opening (after planning to start at $80, then $120).
Article continues below advertisement
As of Dec. 10, "SNOW" trades on the NYSE at around $375 per share. Snowflake's stock accounts for a majority of the company's $106 billion market capitalization, which could mean a reduction in share value down the line.
Article continues below advertisement
Wayfair may not sustain their growth in 2021
$W Daily. Looking like $W is heading for the 200sma 🔴 in the near future. Will keep this on watch, should offer an incredible R/R once this downtrend is over. Reminds me of $REGN or $WORK with the w-x-y correction pic.twitter.com/vE8slPyobo

— ReciKnows (@reciknows) December 7, 2020
Wayfair is one of the company's that took off during the pandemic. Since Mar. 18, their stock has grown 873.52 percent. However, shares were already struggling prior to the crisis.
Article continues below advertisement
This makes investors wonder whether Wayfair's current rate of growth is sustainable. While they have increased their revenue by about 56 percent this year, analysts expect that growth to slow dramatically in 2021.
Article continues below advertisement
Nio could reap the consequences of an overvalued sector
$NIO President-elect Biden has picked Brian Deese to be director of the National Economic Council. He's currently managing director of BlackRock which is one of top institutional holders of NIO at 53+ million shares. You connect the dots, let's see what happens.

— JoeAlerts (@joealertz) December 8, 2020
Nio is in the electric vehicle sector, which has seen some wild bull runs this year. Relative to the S&P 500, the six-month return for "NIO" (which trades on the NYSE) is in excess of 1,000 percent.
Article continues below advertisement
Some experts suggest this upward trend will be ongoing, but it's a risk not everyone may be willing to take.