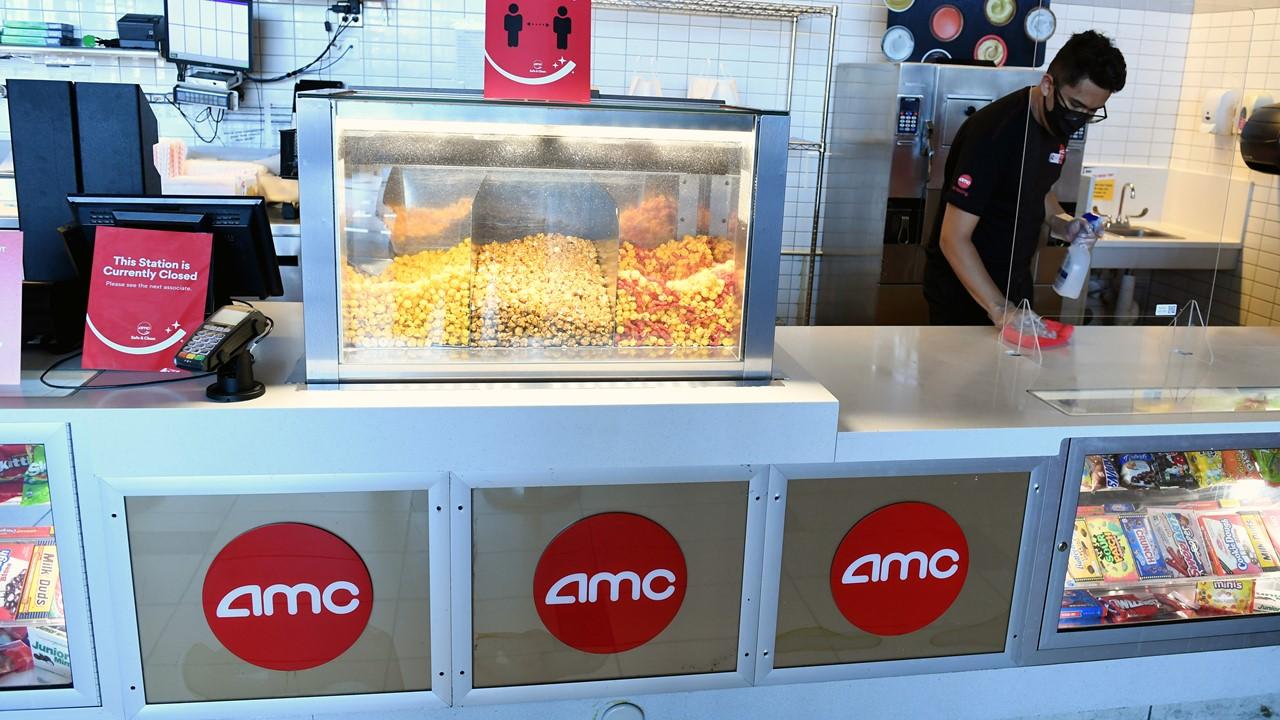 AMC Stock Forecast: Why Is It Dropping and Will 2022 Be Any Better?
By Mohit Oberoi, CFA

Dec. 14 2021, Published 9:08 a.m. ET
The meme stock mania has been one of the key aspects of markets in 2021. While meme stocks soared at the beginning of the year, they're dropping now as the year draws to a close. What's the 2022 forecast for meme stocks like AMC Entertainment and GameStop as the meme trade unwinds?
Article continues below advertisement
The group of meme stocks has fallen to a seven-month low. GameStop stock closed at the lowest level since March, while AMC Entertainment stock closed at the lowest level since May. While there's a long list of meme stocks, these two are the flagbearers that are synonymous with meme stocks.
Why is AMC stock dropping?
AMC stock is dropping for multiple reasons. First, there's a general risk-off trade ahead of the Federal Reserve's announcement. Markets fear that the U.S. central bank might squeeze liquidity even more. The easy money has been the lifeline for markets, especially the meme stocks.
Article continues below advertisement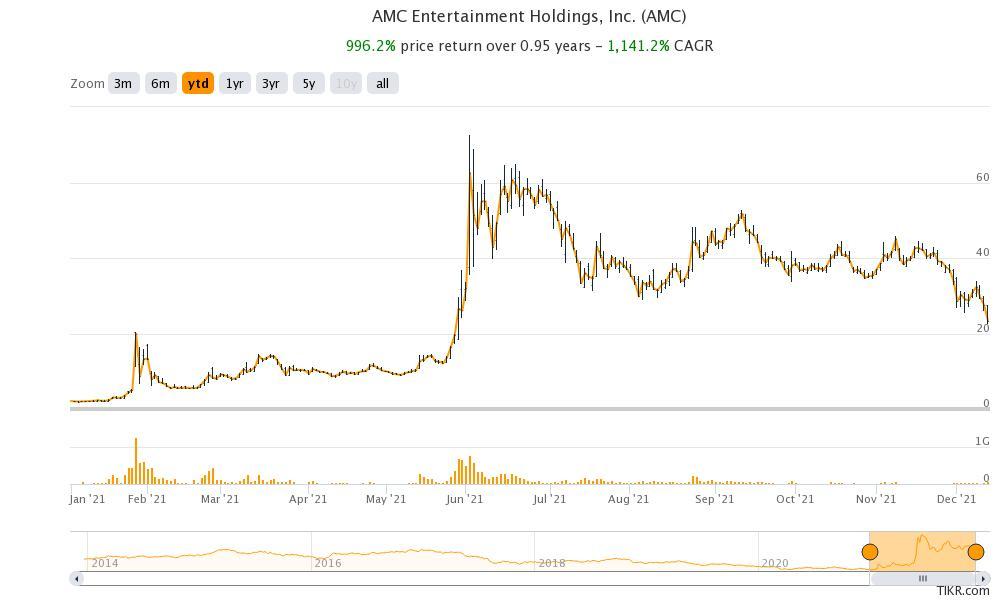 Also, fears about the omicron variant of the COVID-19 virus are leading to a sell-off in reopening names like AMC even though vaccine makers like Pfizer, Moderna, and BioNTech have rallied.
Article continues below advertisement
Finally, the frequent stock selling by AMC Entertainment CEO Adam Aron, popularly known as "AA" on Reddit group WallStreetBets, and CFO Sean Goodman hasn't helped matters. While it isn't uncommon for insiders to sell stocks, the "HODLers" and "diamond hands" have reasons to feel disappointed with insiders selling AMC stock.
Article continues below advertisement
AMC stock is up 10-fold in 2021.
Despite the crash, AMC stock is up almost 10-fold for the year. At the beginning of the year, AMC stock fell to an all-time low. However, it soon surged to an all-time high amid the meme stock mania. The steep rise in AMC stock took markets by surprise. Apart from the meme stock phenomenon and pumping from WallStreetBets, not much else went in AMC Entertainment's favor.
There was a rebound in reopening names and AMC was among the prime beneficiaries of the reopening trade. However, given the structural damage to moviegoing amid the rising popularity of streaming and AMC's bloated balance sheet and increased share count, it wasn't possible to justify the steep rise.
Article continues below advertisement
What's AMC's stock forecast for 2022?
The meme stock trade is unwinding. While reports suggest that retail traders have added to their positions in both AMC and GameStop, the overall market sentiments are tepid. The 2022 outlook for AMC stock doesn't look bullish. The company faced favorable YoY comparisons in 2021 and the strong growth came from a very low base.
Article continues below advertisement
In 2022, AMC won't be able to repeat the same YoY growth that it did in 2021. We saw something similar with "stay-at-home" stocks in 2021 and their revenue growth came down sharply in 2021. Reopening names like AMC will likely face the same fate in 2022.
Article continues below advertisement
Markets are repricing names like AMC on expectations of lower growth. The emergence of the omicron variant, selling from AMC insiders, and the expected tightening by the Fed have also added to the sell-off.
AMC bulls had a lot to cheer about in 2021 and the company reported strong growth. However, 2022 could be the proverbial moment of truth for "Apes" as AMC bulls like to call themselves. As growth slows down to more moderate levels, which in all like probabilities will be much below the pre-pandemic highs, Apes might need a new narrative to keep pumping AMC stock.