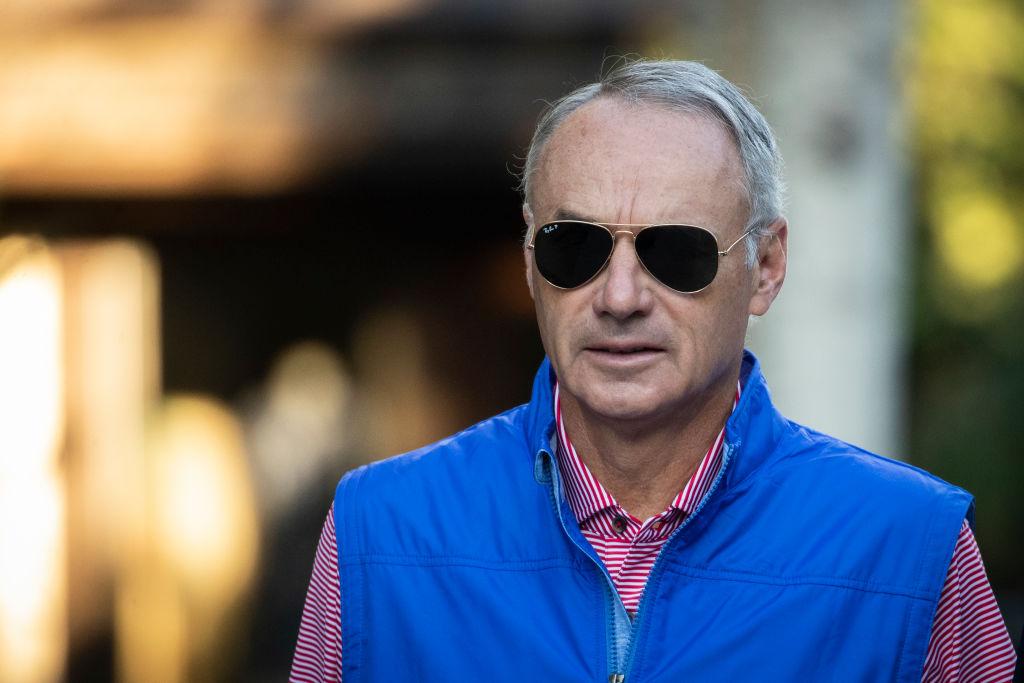 MLB Commissioner Rob Manfred Makes Millions, Whether They Play Ball or Not
After nine straight days of failed CBA negotiations, MLB commissioner Rob Manfred announced Tuesday that the first two series of the 2022 MLB season will be canceled. The two series equal out to 90 games, so it will be a significant number of games players and fans will miss out on, barring any last minute collective bargaining agreements. With Manfred receiving so much negative criticism within the last 24 hours, plenty are wondering what the MLB commissioner's salary is.
Article continues below advertisement
Article continues below advertisement
It is widely believed that MLB knew their last-minute CBA proposal to the MLBPA would be dead on arrival Tuesday. Now both parties will take a break from negotiations and will likely enter discussions again in the near future.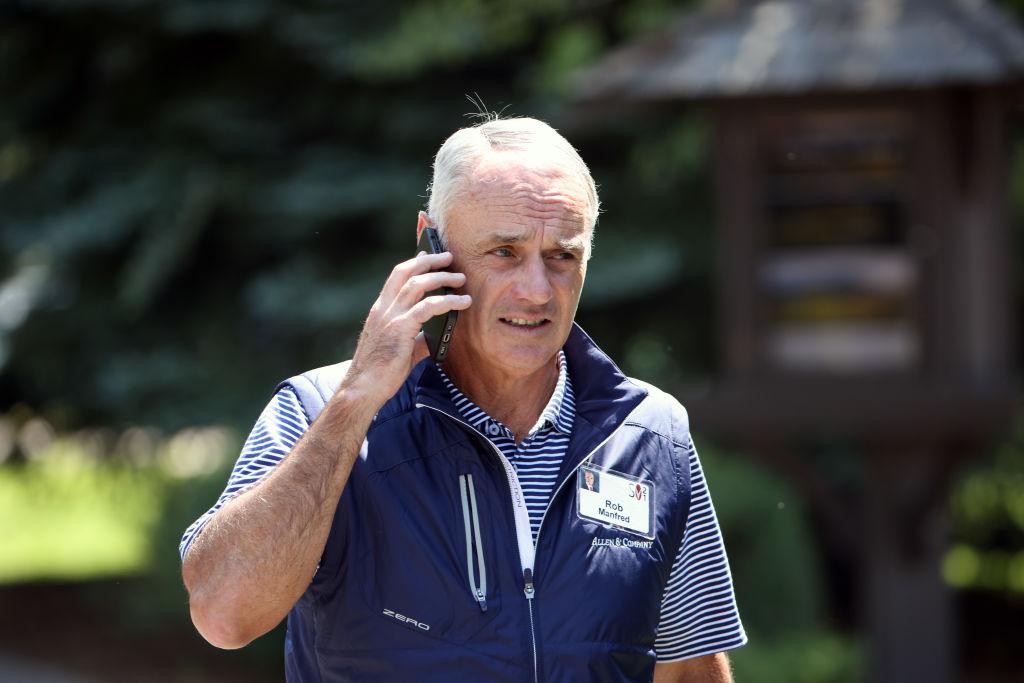 Article continues below advertisement
What is the MLB commissioner's salary?
Manfred has an annual salary of $11 million dollars, according to HITC, as his contract with MLB expires in 2024. He first became MLB commissioner in 2015, after succeeding former commissioner Bud Selig, and then was re-elected as commissioner of the league for another five years in 2019.
Manfred's yearly salary is much less than NFL commissioner Roger Goodell's salary, as Goodell makes $63.9 million a year. NBA commissioner Adam Silver's salary is more similar to Manfred's as Silver earns $10 million per year.
Article continues below advertisement
Article continues below advertisement
What is Rob Manfred's net worth?
According to Celebrity Net Worth, Manfred has a net worth of $30 million. He was the league's COO a year before becoming commissioner. The New York native has had a close relationship with the league since 1987, where his law experience was put to good use.
Article continues below advertisement
Rob Manfred
MLB Commissioner
Net worth: $30 million (estimated), $11 million annual salary
Rob Manfred is the commissioner of MLB, serving as the league's tenth commissioner. Before being commissioner, Manfred was also COO of the league.
Birth date: September, 28, 1958
Birth place: Rome, New York
Marriage: Collen Manfred
Education: Cornell University, Bachelor of Science, 1980; Harvard University Juris Doctor, 1983
Article continues below advertisement
Manfred received his law degree from Cornell in 1980, while later obtaining his Juris Doctor from Harvard Law School in 1983. He held various law firm positions, specializing in labor and employment laws, and even was a clerk for the U.S. District Court for the District of Massachusetts after graduating from Harvard.
Article continues below advertisement
When Manfred began working with MLB in 1987, he was an external consultant, helping team owners with various negotiations. The league decided to bring the former law clerk on as a full-time staff member in 1998, where he served as the Executive Vice President of Economics and League Affairs. Throughout his career with MLB, Manfred helped negotiate various deals on behalf of the league when it came down to making agreements with the league's players association, including multiple CBAs and MLB's first drug testing agreement.
Does the commissioner get paid during the lockout?
Sport league commissioners generally get paid during lockouts, while the players have to suffer. For MLB players, they will receive any signing bonus or deferred salary payments, but will not earn their regular season salary for games that are canceled due to lockouts.