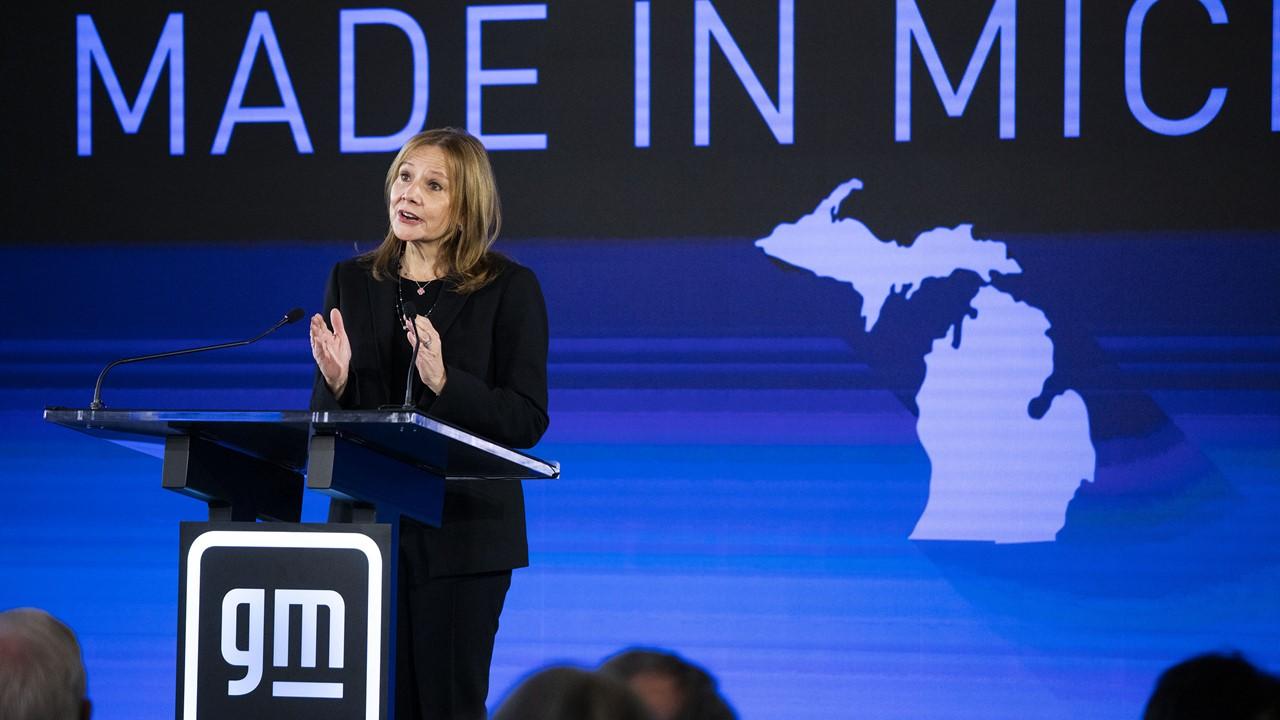 Mary Barra Is the Most Powerful Woman in the Automotive Industry
By Ade Hennis

Jan. 26 2022, Published 1:41 p.m. ET
Mary Barra is one of the global automaker CEOs. She's expected to meet with President Joe Biden on Jan. 26 when the top automaker CEOs discuss his social and climate spending package. Barra supports Biden's plan. She has helped push General Motors to produce more electric vehicles and provide vehicles that use cleaner energy. As a pioneer in the automotive industry, what's Barra's net worth?
Article continues below advertisement
Mary Barra was the first and still the only female CEO of any global automotive manufacturer.
Recently, General Motors announced that it will make a large investment in producing more electric vehicle batteries. The company has been one of the leaders in EV production in America, along with other companies including Ford and Chrysler.
Article continues below advertisement
Who is Mary Barra?
Barra is the CEO of General Motors, which is the largest car manufacturer in the U.S. She has been the GM CEO for over eight years. General Motors has been very successful during this period.
In 2021, the car manufacturing company led the country in light car sales, with approximately 2.3 million being sold, according to Statista. For that year, General Motors had the largest market share in U.S. automobiles sold with 15.2 percent. While automobile manufacturers suffered losses during 2019 and 2020, many of them have rebounded since then, especially the Detroit-based company.
Article continues below advertisement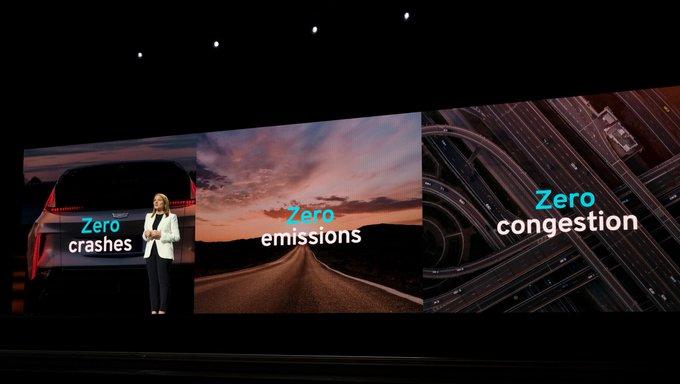 Barra has held various roles in General Motors since she was a student at Kettering University. She essentially has been working at General Motors for her entire professional career and most of her adult life.
Article continues below advertisement
Barra's first position with the company was a student/entry-level role, where she worked in the previous Pontiac Motor Division of GM. Then, she became a superintendent after graduating from Kettering University. Barra took a brief break from the company in 1988 so that she could obtain her MBA in Business from Stanford University. After graduating from Stanford in 1990, she returned to the company as a senior staff engineer.
After holding various executive positions, the Michigan native's loyalty and dedication to General Motors paid off. Eventually, she became the CEO in 2014. Barra became the chair of the company in 2016.
Article continues below advertisement
As the CEO, Barra is the first female to be CEO of the "Big Three" automakers (Ford, Chrysler, and General Motors), as well as the first woman to lead any global automaker. In 2018, Barra made the Forbes "Powerful People'' list and was ranked at 53. In 2021, she made the Forbes "50 Over 50" and "Power Women" lists and ranked fourth on the Power Women's list.
Article continues below advertisement
General Motors pushes further into the electric vehicle market.
On Jan. 25, General Motors announced that it will spend $7 billion to build a battery plant in Michigan and upgrade an existing factory right outside of Detroit. The investment is expected to provide 4,000 jobs and significantly increase GM's battery cell and electric truck manufacturing capacity. The battery plant will help provide batteries for future EV trucks like the Chevrolet Silverado and GMC Sierra EV pickups.
The car manufacturer expects that when the two plants are completed, it will be able to produce up to 600,000 trucks a year. Barra predicts that by 2025, the company will have an electric vehicle capacity of more than 1 million units in North America. After the billion-dollar project is completed, General Motors will have three electric vehicle plants in the U.S. The company already has locations in Detroit and Tennessee.
What's Mary Barra's net worth?
Barra has a net worth of at least $187 million, according to WallMine. It's estimated that her holding in General Motors shares is worth approximately $58.5 million.