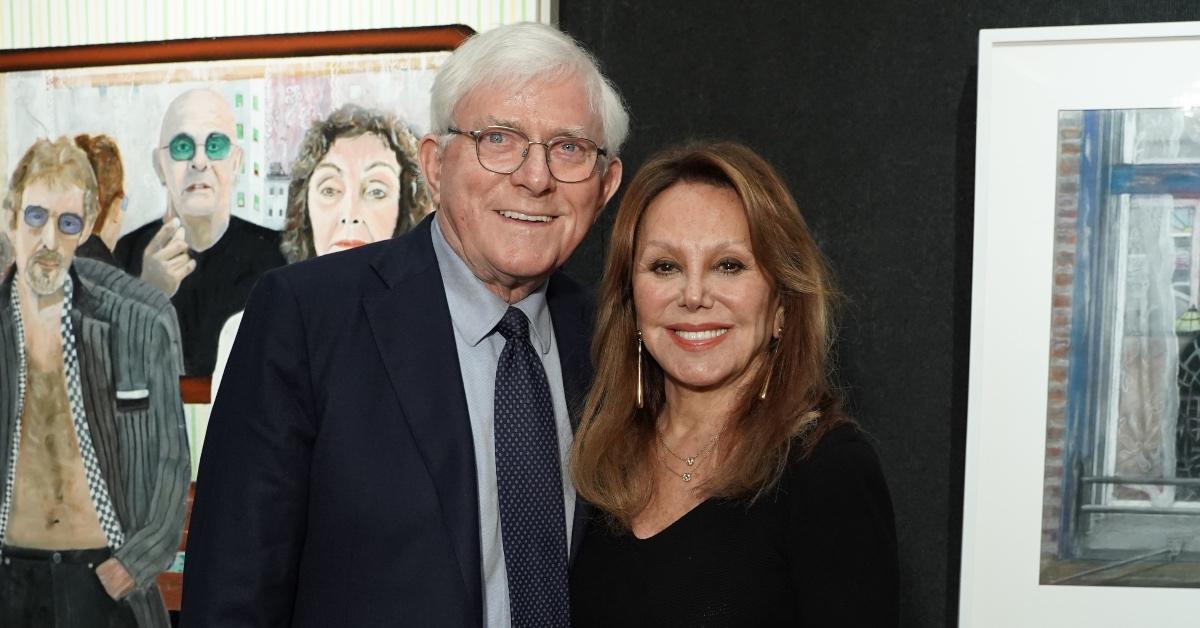 Marlo Thomas and Husband Phil Donahue Have a Surprising Net Worth
Although she's best known for her role in the television sitcom That Girl, Marlo Thomas is often recognized in St. Jude commercials. On Nov. 21, Thomas celebrated her birthday, making the American actress, producer, and social activist, 83 years old.
Article continues below advertisement
In honor of Thomas' birthday, we'd like to shed light on the role she plays in charitable organizations and of course, what her net worth looks like.
Margaret "Marlo" Thomas
Actor, Producer, and Social Activist
Marlo Thomas is the daughter of the late Danny Thomas who founded The St. Jude Children's Research Hospital. While she spent many years of her life in the entertainment industry, she is now heavily involved in charitable organizations. Thomas is married to Phil Donahue, who hosted The Phil Donahue Show, a program that ran for 26 years.
Date of Birth: Nov. 21, 1937
Spouse: Phil Donahue
Kids: None, though she is stepmother to her husband's five children from a previous marriage.
Article continues below advertisement
How did Marlo Thomas break into the entertainment industry?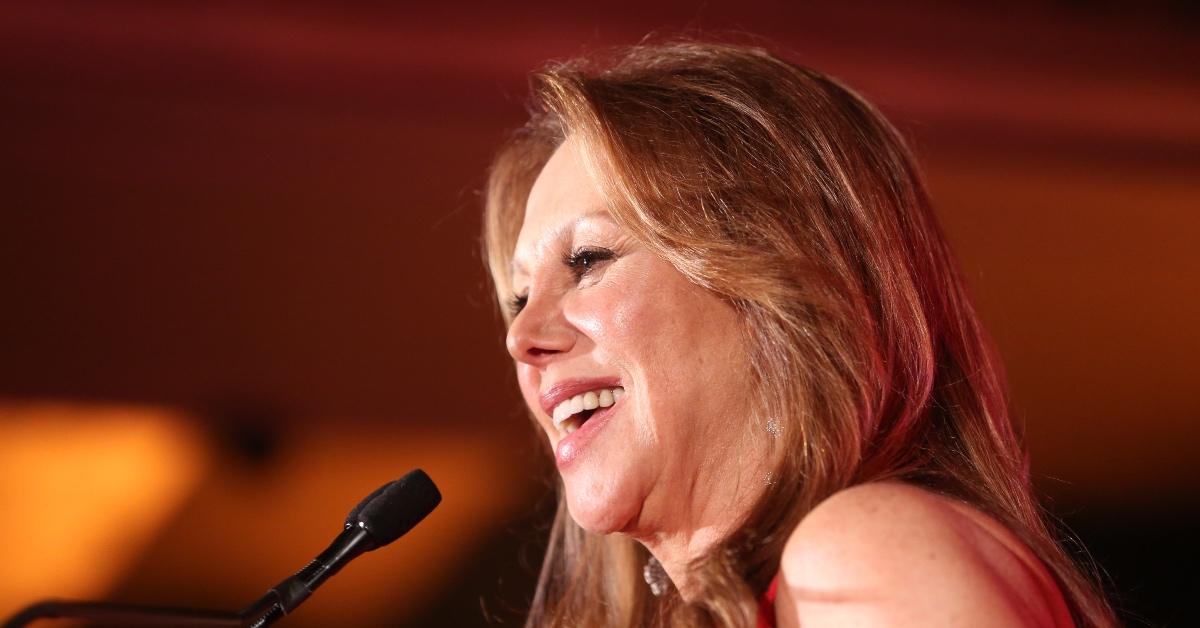 Marlo Thomas already had a foot in the entertainment industry when she was born. Her father, Danny Thomas, was an actor and comedian himself, starring in Make Room for Daddy' which later became The Danny Thomas Show.
Before his career turned successful, Danny Thomas was a "struggling young entertainer." After visiting a Detroit church, he "was so moved during the Mass" that he decided to donate his last $7. Thomas, with little money left to his name, was presented with an opportunity the next day. According to the St. Jude website, Danny had "experienced the power of prayer."
Article continues below advertisement
A few years later, Thomas faced additional struggles and turned to St. Jude Thaddeus for help. He prayed to the saint, asking him to "help [him] find his way in life" in exchange for a shrine. That shrine later turned into St. Jude Children's Research Hospital.
In 1962, St. Jude Children's Research Hospital was born, serving as a treatment facility for children of all races, religions, and socioeconomic statuses. In 1957, Thomas and representatives of the Arab-American community met and partnered up to form ALSAC, which is now responsible for overseeing "all of the hospital's fundraising efforts."
St. Jude Children's Research Hospital reportedly brings in hundreds of millions of dollars annually.
Article continues below advertisement
Does Marlo Thomas own St. Jude?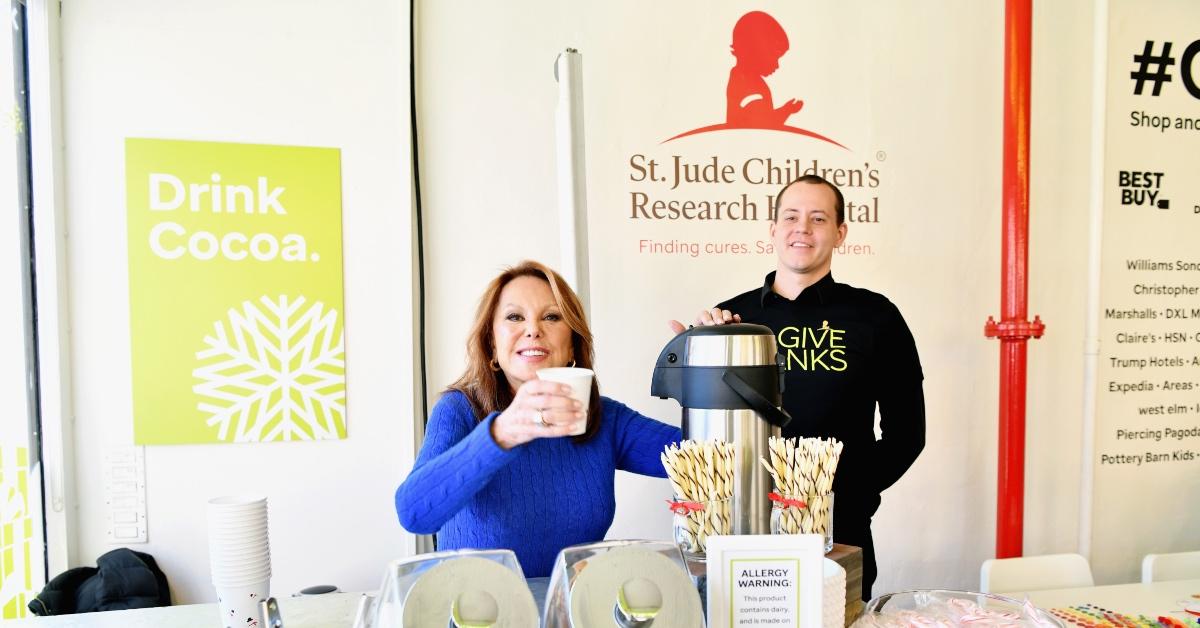 Although her television appearances today are limited, Marlo Thomas can still be seen on St. Jude commercials as she currently serves as the facility's National Outreach Director. She and her siblings, Terre and Tony Thomas, created the "St. Jude Thanks and Giving" campaign, and the facility's newest building was named after Marlo: The Marlo Thomas Center for Global Education and Collaboration.
Though it isn't clear whether Marlo Thomas is compensated for her efforts at St. Jude, her reported net worth of $150 million (combined with her husband) likely comes from her other business endeavors. Thomas is the author of seven bestselling books including Free To Be...You & Me. Some of her other notable accomplishments include:
Article continues below advertisement
Co-founder of the Ms. Foundation for Women, which is responsible for birthing Take Our Daughters to Work Day.
Winner of four Emmys, the George Foster Peabody Award, a Golden Globe, and a Grammy.
Recipient of the Presidential Medal of Freedom in 2014 by former President Barack Obama.
Marlo Thomas has developed quite the portfolio, transitioning from being a TV star to representing various charitable organizations. Thomas' net worth is an indicator her efforts and contributions have paid off.