Decentraland's Mana Price Prediction: FB Rebranding Peaks Interest
By Ruchi Gupta

Nov. 2 2021, Published 11:27 a.m. ET
Decentraland's Mana token's price shot up to a record high of nearly $4.70 soon after Facebook rebranded to Meta Platforms. Mark Zuckerberg's company has turned its focus to building a metaverse. Mana's price has pulled back about 30 percent from the peak as some investors take early profit. Should you buy the dip? What's Mana coin's price prediction and how much will the Decentraland token be worth in 2025?
Article continues below advertisement
Facebook's name change not only lifted Decentraland's Mana crypto, but also sparked a rush to metaverse stocks like Roblox and Nvidia. The metaverse is a future virtual world where people will be able to meet, work, and play virtually using technologies including virtual reality and augmented reality.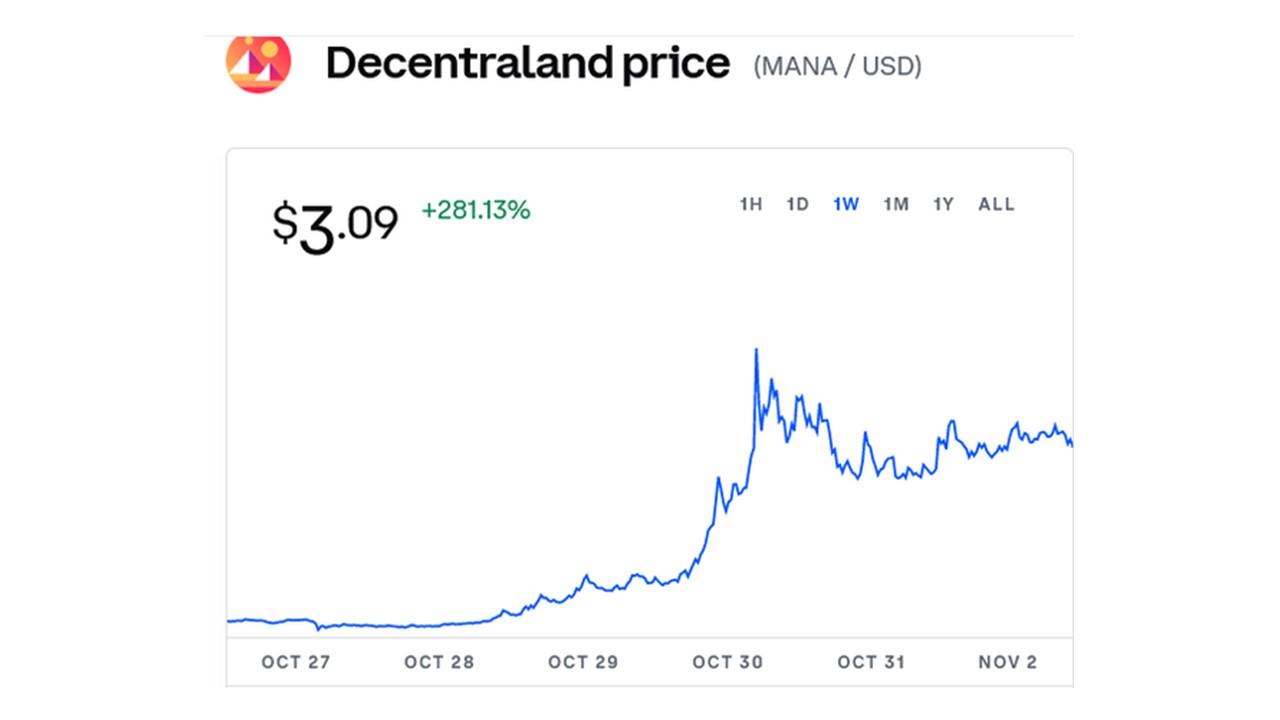 Article continues below advertisement
What's Decentraland's Mana token used for?
Facebook's move into metaverse bolstered investors' confidence in Mana crypto's prospects. Decentraland has built a metaverse platform that can be adopted for business or entertainment. In Decentraland's metaverse, people can purchase virtual plots of land, develop them, and sell or lease them to others. Developers can also offer services like advertising in their spaces.
The plots of land in Decentraland are purchased using the Mana token. Mana also facilitates payments on the Decentraland marketplace where developed plots are sold as NFTs. Mana gives its holders the right to participate in Decentraland decision-making.
Article continues below advertisement
Is Mana crypto a good long-term investment?
Mana launched in 2017. If you invested $1,000 in the crypto when it came out, you would have more than $130,000 now. If the metaverse is the future like the Facebook parent has demonstrated by changing its name to Meta, then an investment in Mana crypto could pay off even better down the road. According to PwC, the global metaverse market opportunity could surpass $1.5 trillion by 2030. Decentraland has a Mana token burn program to control inflation.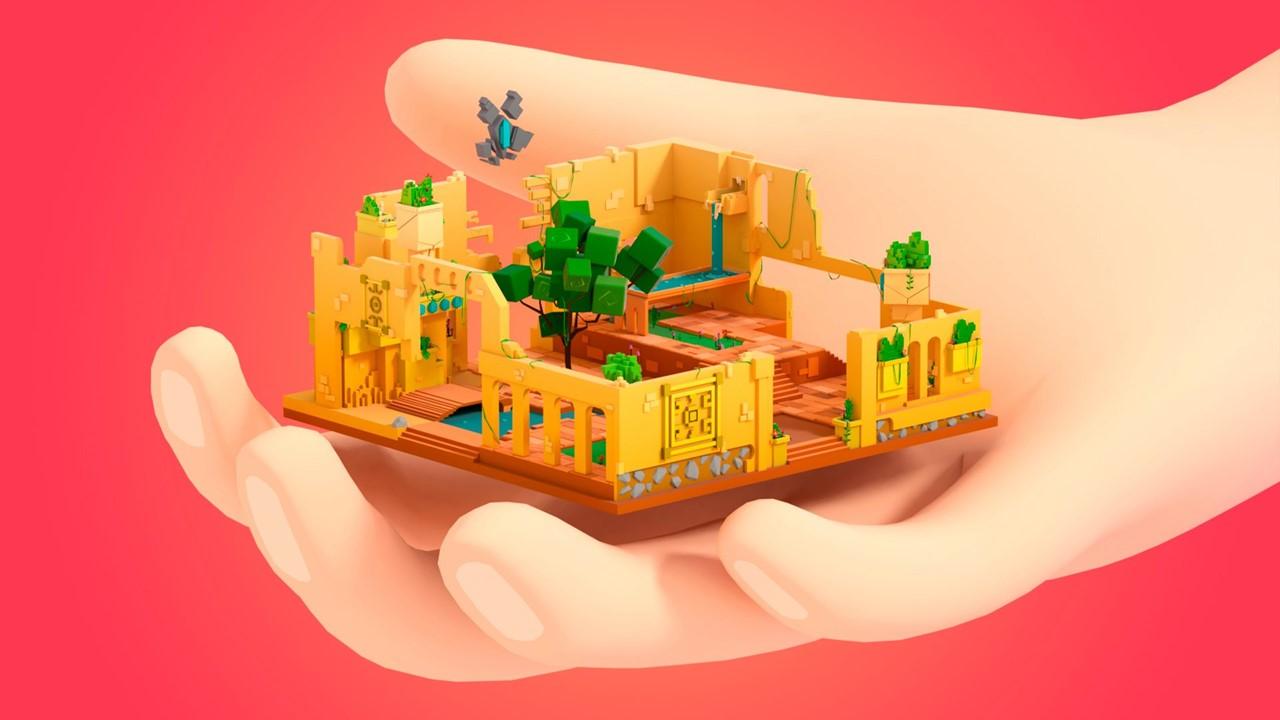 Article continues below advertisement
Mana coin price prediction 2025
Since Mana's price is only about $3, it's still cheap to stockpile the crypto. How much will it be worth in 2025? The Decentraland token stands to benefit both from investors' interest in metaverse exposure and the NFT boom. Mana's price has climbed at an annual average rate of more than 1,000 percent over the past three years. Even if the crypto is only gaining 100 percent annually, it could be worth $50 in 2025.
Where to buy Mana crypto
If you like Decentraland's Mana crypto price prediction, you might want to take advantage of the pullback from the peak to buy the dip. You can buy Mana on Coinbase, Binance, Kraken, and Gemini with the U.S. dollar. Bitfinex, Bittrex, and eToro are the other places you can buy the Decentraland token with the U.S. dollar.