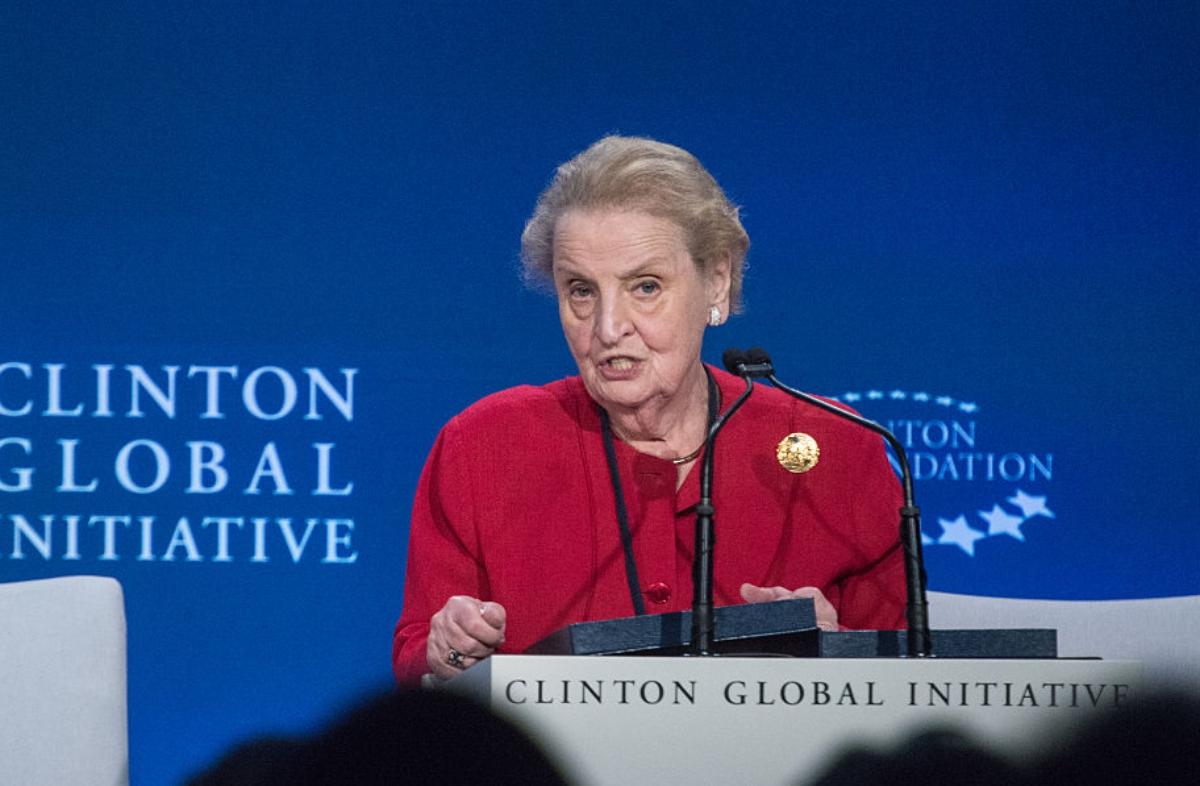 Madeleine Albright Had Strong Opinions on Vladimir Putin
Former U.S. Secretary of State Madeleine Albright, who died on March 23, had often voiced her strong opinions about Russian leader Vladimir Putin. She had met with Putin while serving as secretary of state during the Clinton administration and often shared her views of him publicly. What did Madeleine Albright think of Putin?
Article continues below advertisement
Article continues below advertisement
At the age of 84, Albright's final opinion essay was published one month before her death. The February 23 piece appeared in the New York Times and stated that, if Putin were to invade Ukraine, it would be "a historic error." The remainder of that essay strongly stated Albright's views on Putin's authoritarian governance of Russia.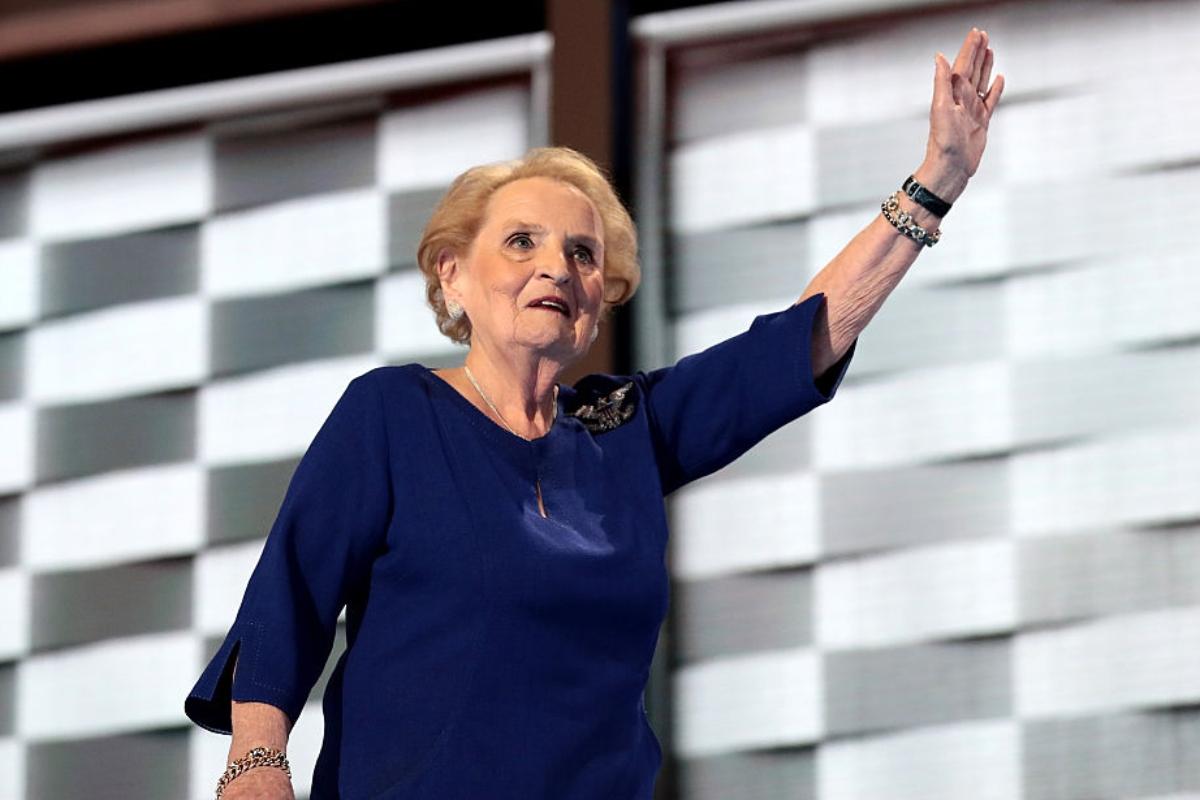 Article continues below advertisement
Madeleine Albright compared Putin to Stalin.
Albright's final op-ed for the Times stated that since their first meeting over 20 years prior, "Mr. Putin has charted his course by ditching democratic development for Stalin's playbook."
The former secretary of state also noted that Putin believed the U.S. dominated its region by force and therefore Russia was entitled to the same power.
Article continues below advertisement
Article continues below advertisement
The essay, published one day ahead of the Russian invasion of Ukraine, warned that Putin's actions could backfire. "Instead of paving Russia's path to greatness, invading Ukraine would ensure Mr. Putin's infamy by leaving his country diplomatically isolated, economically crippled ,and strategically vulnerable in the face of a stronger, more united Western alliance."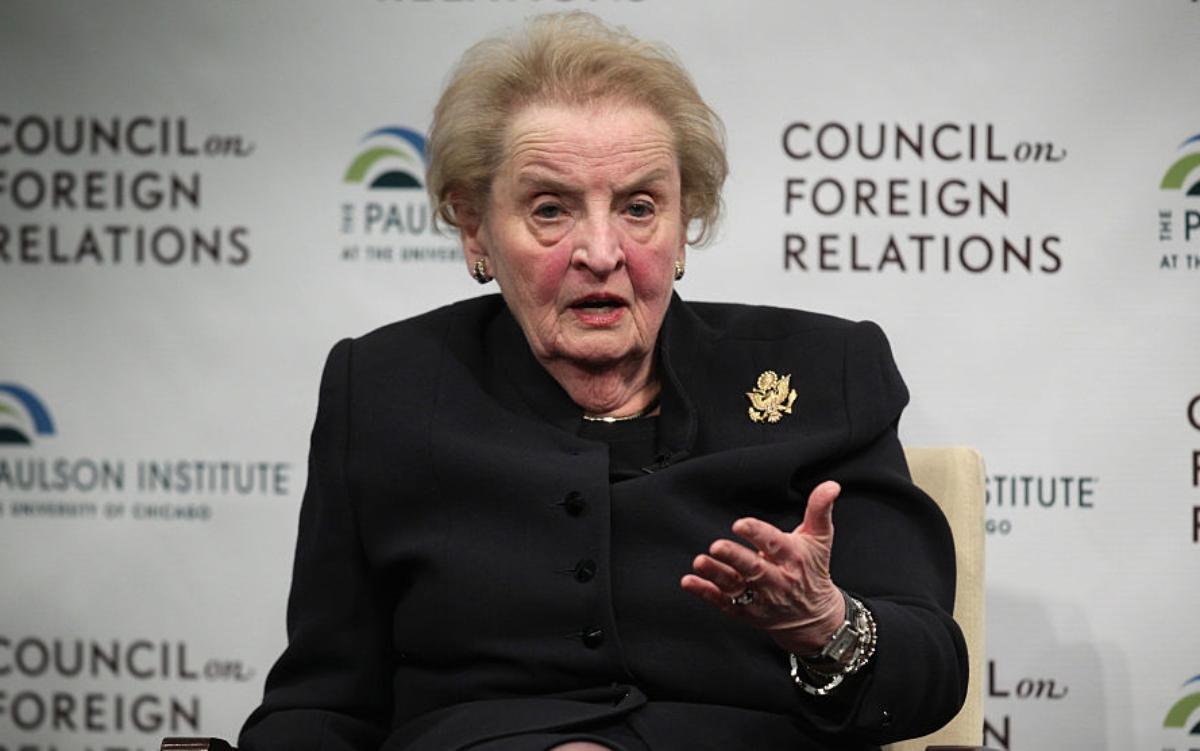 Article continues below advertisement
Albright said Putin had made his agenda clear from the beginning.
In an interview with NPR's All Things Considered last year, Albright spoke of how Putin had focused on building ties with President Clinton immediately. She noted in that interview, "And he believes that he is the sole reason, in many ways, that Russia now is on the world stage and that he wants to make sure that Russia is always taken into consideration."
Article continues below advertisement
Albright said at that time that Putin was "alone" in his pursuit of Russian dominance, while the U.S. had allies.
In the NYT, Albright acknowledged some of Putin's strengths, for example, that he could be patient as well as pragmatic. And in her NPR interview, she said he was "very competent in his capabilities."
Article continues below advertisement
Albright insisted in her 80s that she "would not shut up" about her beliefs.
CNN noted that Albright had long warned Putin is a "grave threat to peace." In 2014, for example, she told the outlet Putin was "delusional" in claiming Russia had a right to Crimea. In a 2016 interview with an Austrian news outlet, she called him "smart, but a very bad person."
In 2018, in another CNN interview, Albright had criticized President Trump and warned that he could threaten the very democracy of the United States. She told reporter Fareed Zakaria that she was in her 80s and it had taken her a long time to begin speaking up.
"I do think it's important for those who have seen these kinds of things to put out a warning." Albright drew on her experience as a child refugee from her birth country of the former Czechoslovakia and then her years of studying and teaching communism and fascism to inform her opinions on Putin.