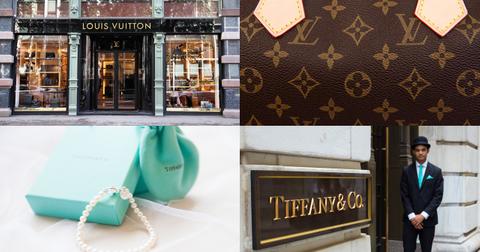 Tiffany Shares Tank After LVMH Cancels Takeover Deal
By Mohit Oberoi, CFA

Updated
Tiffany shares are down almost 10 percent in premarket on Wednesday, Sept. 9 after French luxury goods maker LVMH backed out of the merger. The transaction was announced last year. Recently, reports emerged that LVMH was reconsidering the deal amid the fall in Tiffany's stock price. Tiffany has filed a lawsuit against LVMH. Why did LVMH cancel the Tiffany takeover deal and what does it mean for investors?
What is the Tiffany-LVMH deal?
In November, LVMH agreed to acquire U.S. jeweler chain Tiffany for $135 per share. The total deal was valued at $16.2 billion. Berkshire Hathaway's chairman, Warren Buffett, was also approached but he wasn't interested. However, LVMH's takeover of Tiffany looked shaky over the last few months. In June, LVMH ruled out buying Tiffany stock in open markets even though it traded below $135 per share.
Of course, the Tiffany purchase of LVHM (LVMH Moët Hennessy) would be difficult...swear this has been in play for months lol

— Jonathan Grice (@CoachJGrice) August 25, 2020
Tiffany has filed a lawsuit against LVMH. In its release, Tiffany said, "The lawsuit not only makes clear that LVMH is in breach of its obligations relating to obtaining antitrust clearance, but also refutes LVMH's suggestions that it can avoid completing the acquisition by claiming Tiffany has undergone a Material Adverse Effect ("MAE") or breached its obligations under the Merger Agreement, or that the transaction is in some way inconsistent with its patriotic duties as a French corporation."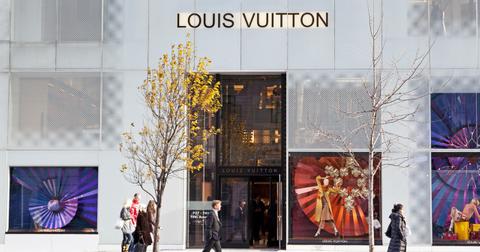 Why did LVMH cancel the Tiffany deal?
LVMH said that it was backing out of the deal for two reasons. First, LVMH said that Tiffany asked it to delay the merger completion date from Nov. 24 to Dec. 31. Second, LVMH referred to a letter from the French government. The letter asked the company to defer the merger due to tariff threats in the U.S. The Trump administration has slapped tariffs on many countries including France.
LVMH Services' (Louis Vuitton LVMH/Bernard Arnault) F-GVMI 9/7/20 Paris-D.C. 9/8/20 D.C.-Paris, en route

Trump campaign is broke and LVMH suffers from tariffs. Bernard Arnault is the 3rd richest person in the world🤔

"Arnault's Bromance With Trump"
https://t.co/nZPzq0lOSC pic.twitter.com/yqktd3y2M4

— Juha Keskinen (@MacFinn44) September 8, 2020
Who owns LVMH?
Bernard Arnault, Europe's richest man, is the largest shareholder of LVMH. The company owns 75 different luxury brands including Hennessy, Moet & Chandon champagne, Louis Vuitton, Sephora, and Givenchy. The group is headquartered in Paris and was founded in 1987.
What is LVMH's stock price today?
LVMH shares were trading at 401.4 euros at 9:00 a.m. ET today. LVMH made a 52-week low of 278 euros and a 52-week high of 439.05 euros. The company has a market capitalization of 204 billion euros. LVMH stock has fallen almost 3 percent year-to-date but is up 6.25 percent over the last year.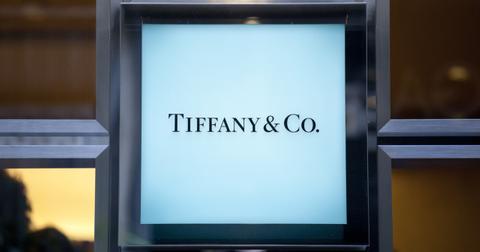 What is Tiffany's stock price today?
Tiffany stock was trading sharply down at $109.76 in pre-market on Sept. 9. The stock closed at $121.81 on Sept. 8. Tiffany stock is down 8.9 percent year-to-date. Tiffany's 52-week trading range is $86.39 to $134.42. The company had a market capitalization of $14.8 billion based on the closing prices on Sept. 8.