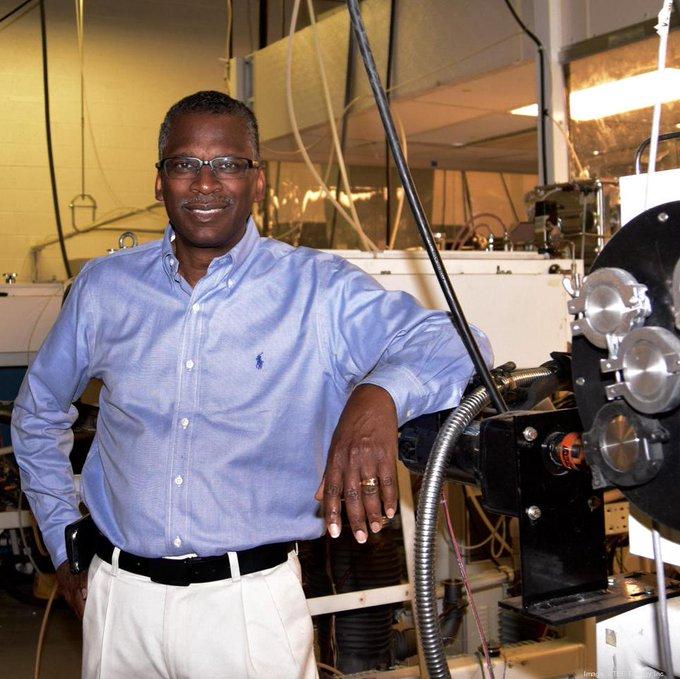 Lonnie Johnson Helped Create Many Products We Use Today
By Ade Hennis

Feb. 18 2022, Published 4:43 p.m. ET
When considering the greatest engineers of all time, the names that tend to come to mind first are Leonardo Da Vinci, Nikola Tesla, Elon Musk, and others. But Lonnie Johnson easily has enough credibility and inventions to be considered in that tier of engineers as well. He's mainly known for inventing the Super Soaker water gun, but he has also invented high-tech items, including various pieces for organizations such as the Air Force and NASA. With his success, what is Lonnie Johnson's net worth?
Article continues below advertisement
Lonnie Johnson is an engineer and entrepreneur who has helped launched many products around the world. Johnson is most well known for his invention of the Super Soaker water gun.
Birth date: October 6, 1949
Birth Place: Mobile Alabama
Education Tuskegee University, 1969-1975
Marriages: Linda Moore
Johnson literally has hundreds of patents under his name and company, Johnson Research and Development Co. The patents include circuits, batteries, and other toys.
Article continues below advertisement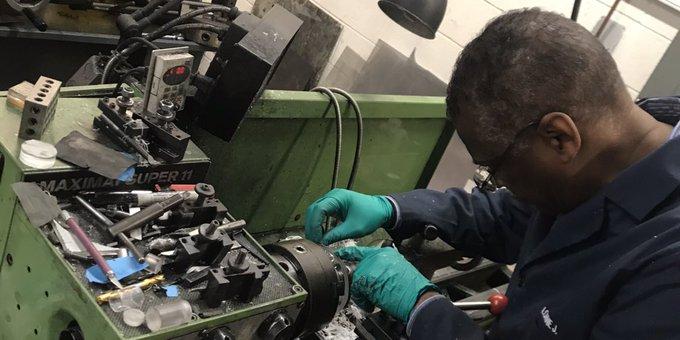 Lonnie Johnson started off as a highly talented engineer.
Johnson first honed his engineering skills at Tuskegee University, a HBCU (historically Black college and university), where he received his Bachelor's in Mechanical Engineering. He then received his M.S. in Nuclear Engineering, and eventually was awarded an honorary Ph.D. in Science from the college.
Article continues below advertisement
Before working at NASA, he first started out as a research engineer at Oak Ridge National Laboratory, the largest multiprogram science and energy research lab in the U.S. The engineer then joined the U.S. Air Force, serving as the Acting Chief of the Space Nuclear Power Safety Section.
It wouldn't be until 1979 where he joined NASA as a Senior Systems Engineer for the agency's Jet Propulsion Laboratory. Johnson would spend time working for both the Air Force and NASA, as his services were in high demand.
Article continues below advertisement
Other positions Johnson held at Air Force include Advanced Space Systems Requirements Officer at Strategic Air Command (SAC) headquarters in Omaha, Nebraska, SAC Test and Evaluation Squadron at Edwards Air Force Base, as well as Chief of the Data Management Branch. He's a two-time award winner in both the Air Force Achievement Medal and Air Force Commendation Medal for his illustrious career with the air service branch.
Johnson worked for NASA for over nine years, having significant responsibilities for various space projects that the agency has done. He assisted in engineering the Galileo spacecraft that went to Jupiter, which was the first spacecraft to examine the planet.
Article continues below advertisement
The entrepreneur also contributed to projects that involved observing other planets including Mars and Saturn, especially where he served as the fault protection engineer for one of the first Saturn observing projects. Many spacecraft were able to safely land in various parts of outer space, because of Johnson's system designs. He's received various awards from NASA for his decorated innovations and efforts.
Article continues below advertisement
Lonnie Johnson has a plethora of patents.
Other patents Johnson holds include a wet diaper detector, thin lithium film batteries, projectile launcher, automatic sprinkler control, and many other items common consumers use today. To this day, Johnson is still working on new patents.
How much did Lonnie Johnson make from the Super Soaker?
According to Lonnie Johnson's website, the Super Soaker has made total sales of nearly $1 billion. It's unknown how much Johnson made from the invention himself. However, some details are known due to a lawsuit with the toy maker Hasbro.
Article continues below advertisement
Lonnie Johnson and Hasbro reached a settlement in 2013.
Johnson was reportedly awarded $72.9 million in royalties from Hasbro in 2013, after it was discovered that the company was underpaying Johnson's firm for selling the Super Soaker and Nerf toy guns he had designed. Johnson had accused Hasbro of improper royalty payments at least three times. It appears all legal issues between Johnson and Hasbro are resolved now.
What is Lonnie Johnson's net worth?
Lonnie Johnson has a net worth of $360 million, according to The Richest. Johnson still works on inventions, and has partnered with various public figures as of late to help build tech resources for the youth.