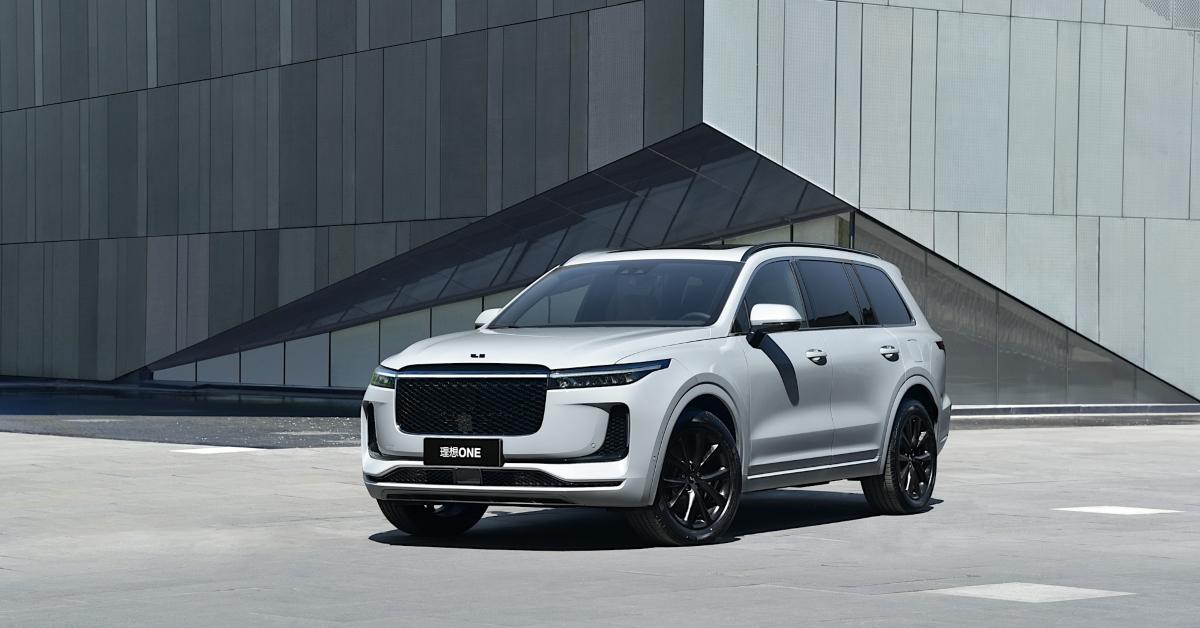 Forget Lucid Motors, Li Auto Looks a Better EV Stock to Buy
On Feb. 25, Li Auto (LI) stock was up about 3 percent in the pre-market trading session after the company reported its fourth-quarter earnings results. Li Auto generated revenue of $635.5 million in the quarter, which is a remarkable rise of 65.2 percent from the third quarter of 2020. The company blew past Wall Street's expectation of $565.5 million. However, LI stock has fallen by 30 percent in the last three months. So, what's the forecast for Li Auto stock in 2021? Should investors buy the stock?
Article continues below advertisement
In July 2020, Li Auto went public after raising $1.1 billion in an IPO. Li Auto is a Chinese EV manufacturer based in Beijing. Currently, the company has just one car model on the market, the Li ONE SUV.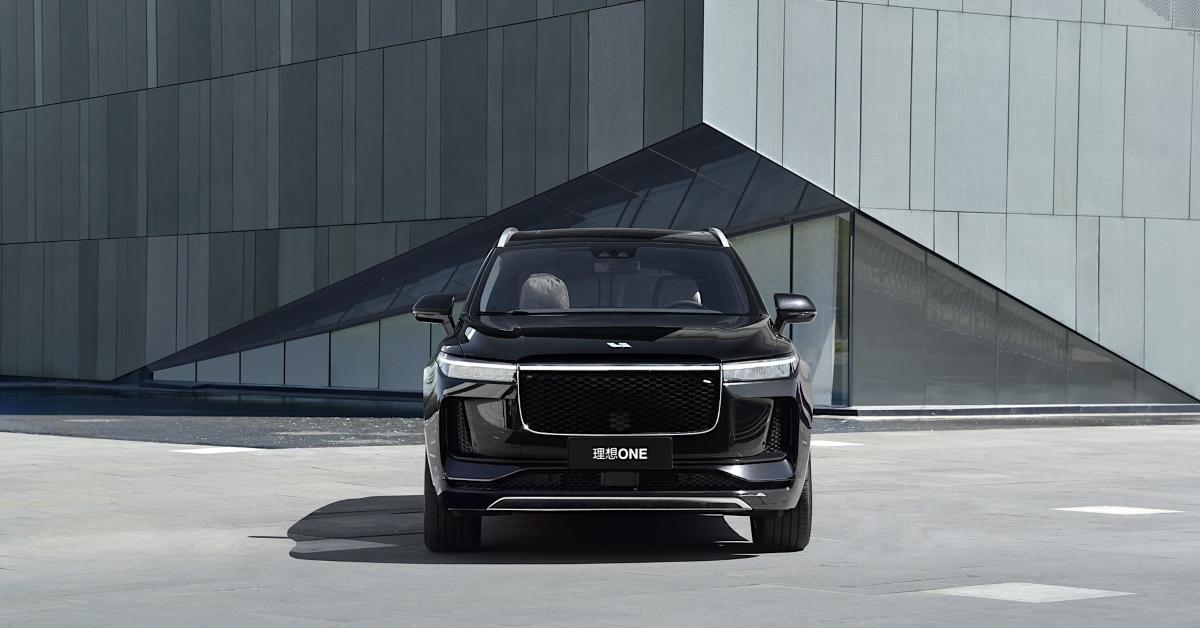 Article continues below advertisement
Li Auto's Q4 earnings results
In the fourth quarter of 2020, Li Auto reported an EPS of $0.02. The earnings beat analysts' estimates of -$0.04 per share. The company delivered 14,464 vehicles in the fourth quarter, which represented 67 percent growth from the third quarter deliveries of 8,660 vehicles. In 2020, Li Auto delivered more than 32,600 vehicles. Previously, the company reported that January deliveries rose 356 percent YoY to 5,379 units.
For the first quarter of 2021, Li Auto expects to generate sales in the range of $450.6 million–$493.5 million, which represents a growth of 245.9 percent–278.8 percent YoY. The company also expects to deliver 10,500–11,500 vehicles, which represents a growth of 262.6 percent–297.1 percent YoY.
In comparison, NIO sold 17,353 units in the fourth quarter of 2020, while XPeng sold 12,964 units.
Article continues below advertisement
Why Li Auto stock has fallen
Shares of Chinese EV makers Li Auto, NIO, and XPeng are witnessing major sell-offs. These stocks were down 3.4 percent, 3.3 percent, and 4.8 percent on Feb. 25, respectively. EV stocks are significantly down in part because U.S. interest rates might be on the rise. Usually, investors prefer to reduce risk exposure as interest rates increase.
Li Auto's stock forecast
According to estimates compiled by TipRanks, analysts' average target price is $43.36 for Li Auto, which is 51.1 percent above its current stock price. Among the seven analysts tracking Li, five recommend a buy and two recommend a hold. The highest target price of $60 is 109.2 percent above the stock's current price, while the lowest target price of $33 is 15 percent above the stock's current price.
Article continues below advertisement
On Feb.1, Deutsche Bank initiated coverage on Li Auto stock with a hold rating and a target price of $35. Last month, Morgan Stanley increased its target price on the stock from $26 to $49 and maintained an overweight rating.
Li Auto stock has an attractive valuation.
Li Auto trades at an NTM EV-to-revenue multiple of 9.1x. In comparison, NIO and XPeng have NTM EV-to-revenue multiples of 22.6x and 15.2x, respectively. Lucid Motors was valued at a huge premium in the merger deal with CCIV despite not manufacturing any cars. As a result, Li Auto stock looks attractive compared to other EV companies.
Article continues below advertisement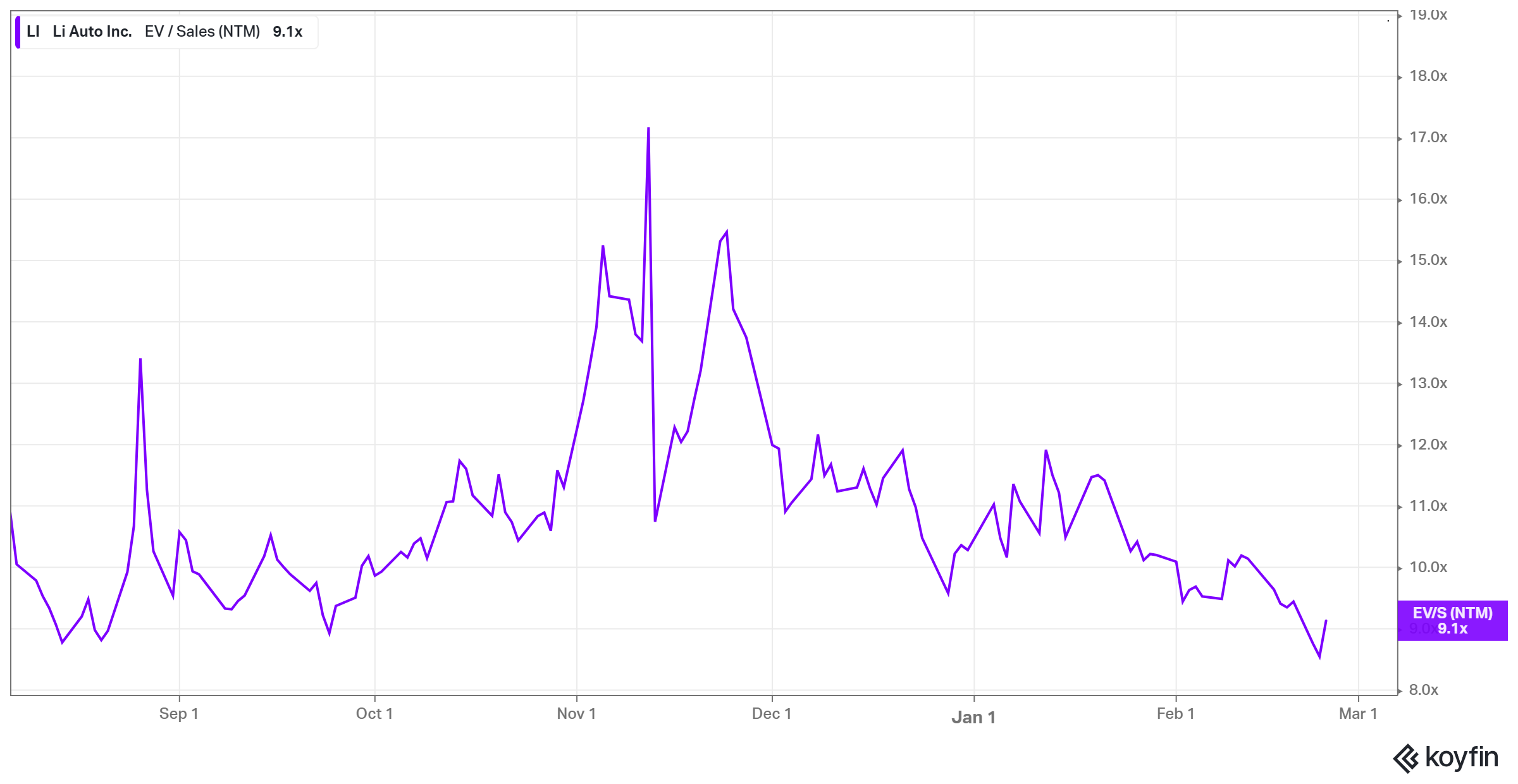 Li Auto stock looks like a buy
Li Auto stock looks like a good bet on the EV industry. Overall, the EV industry's outlook looks very promising under the Biden administration. The company's topline could get a boost as EV adoption grows. The global EV market size is expected to reach $803 billion by 2027 from $162 billion in 2019.