Meet Larry Elder, Libertarian Radio Host Runs for California Governor
What's Larry Elder's net worth? Learn more about the libertarian radio host who's running for governor in California's recall election.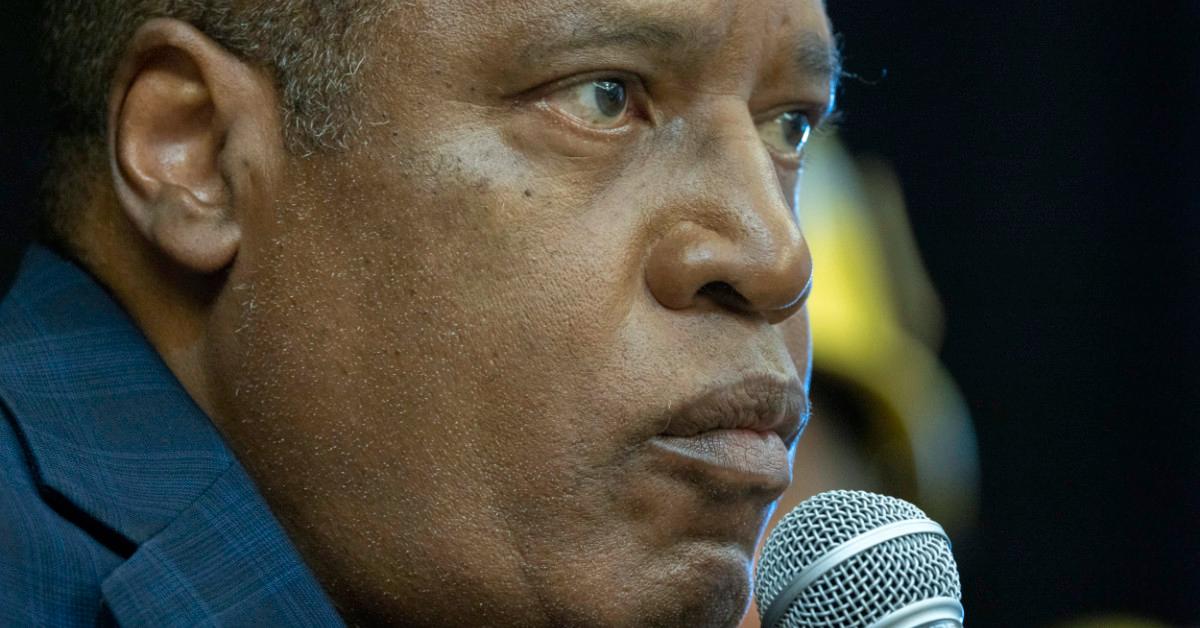 A tour of homeless encampments in Venice, Calif., on Sept. 8, turned tense for Larry Elder, a conservative radio host running in California's gubernatorial recall election.
According to the Los Angeles Times, a woman, dressed in a gorilla mask and apparently white, threw what appeared to be an egg at Elder, who is Black. (As the Times notes, ape imagery has long been a racist trope.) The woman and another heckler also got aggressive with a man who appeared to be a member of Elder's team.
Article continues below advertisement
Article continues below advertisement
"Before we even left Los Angeles, my security detail was physically assaulted, shot with a pellet gun, and hit with projectiles," Elder tweeted later that day. "The intolerant left will not stop us. We will recall [current California governor] Gavin Newsom."
In case you aren't familiar with Elder, here are more details on his career, net worth, and gubernatorial run.
Elder has amassed a $16 million net worth during his career so far.
According to his campaign website, Elder grew up in South Los Angeles, the son of a World War II veteran-turned-restaurateur and a clerical worker-turned-stay-at-home mom. He earned a B.A. in political science from Brown University and a J.D. from the University of Michigan School of Law.
Article continues below advertisement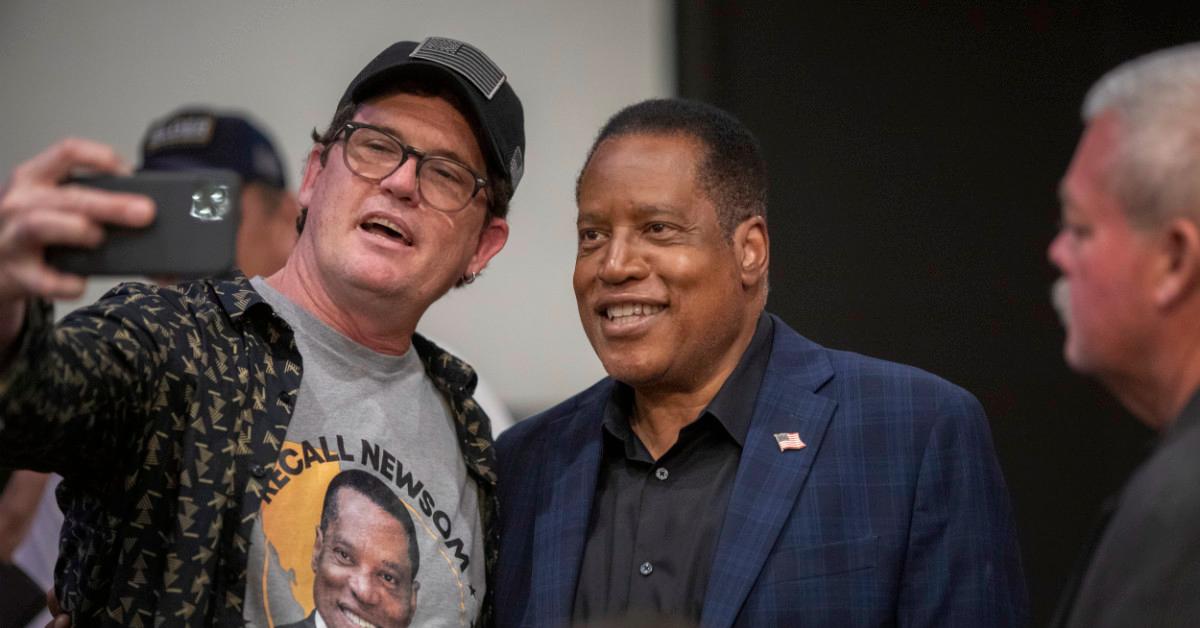 After Elder started a law career, radio host Dennis Prager discovered him and recommended him to the general manager of Los Angeles' KABC radio station, according to his personal website. With that endorsement, The Larry Elder Show debuted on the station and ran until 2008 and again from 2010 to 2014, when Elder was fired. (Elder's agent speculated the firing was a cost-cutting move, according to KPCC.)
Article continues below advertisement
Article continues below advertisement
In 2005, Elder started broadcasting The Larry Elder Show from Salem Radio Network. The show has now reached 300 stations in all 50 states, according to Elder's campaign site.
Elder was also the host of the syndicated TV programs Moral Court in 2000 and The Larry Elder Show in 2004, and he was a columnist for The Los Angeles Daily News. The 69-year-old is the author of books including The Ten Things You Can't Say in America, Stupid Black Men: How To Play The Race Card-And Lose, and Double Standards: The Selective Outrage of the Left.
His net worth is $16 million, according to Celebrity Net Worth.
Article continues below advertisement
Elder announced his campaign for California governor in July.
Elder threw his hat into the ring for Newsom's recall election on July 12. "The question is not which party has my back, but which party can get government off our backs—so that we might all realize our God-given capabilities," he says on his campaign website.
According to the Los Angeles Times, Elder is a registered Republican but identifies as a libertarian.
"Our government is what's ruining the Golden State," he adds on the campaign site. "Our schools are closed to both students and their parents. Our streets aren't safe from rising violent crime or the disaster of rising homelessness. And the scandals of Sacramento aren't going to stop on their own."
The gubernatorial recall election is scheduled for Sept. 14.