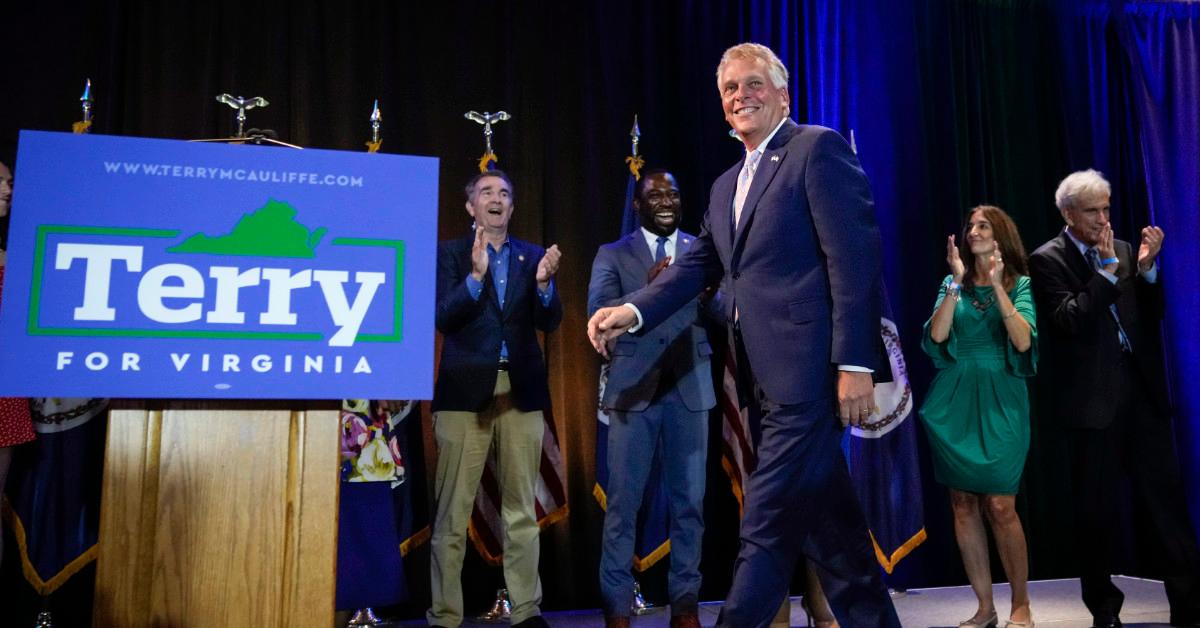 Terry McAuliffe: Net Worth Might Influence Race for Virginia Governor
Democratic Virginia gubernatorial candidate Terry McAuliffe's net worth is sizable, but it's only a fraction of Republican opponent Glenn Youngkin's fortune, according to recent reports.
Article continues below advertisement
The amount of money that Youngkin is willing to spend to black McAuliffe from a second term as governor could make the 2021 Virginia gubernatorial election the most expensive in the state's history, as The Washington Post speculates.
Glenn Youngkin's net worth
Youngkin has a net worth that's "probably close to $400 million," according to the Post. Until September 2020, Youngkin was co-CEO of The Carlyle Group—a private equity firm that oversees more than $260 billion in investments.
According to his campaign website, Youngkin earned an engineering degree at Rice University and an MBA at Harvard Business School. He spent 25 years "[playing] a key role in building Carlyle into one of the leading investment firms in the world."
Article continues below advertisement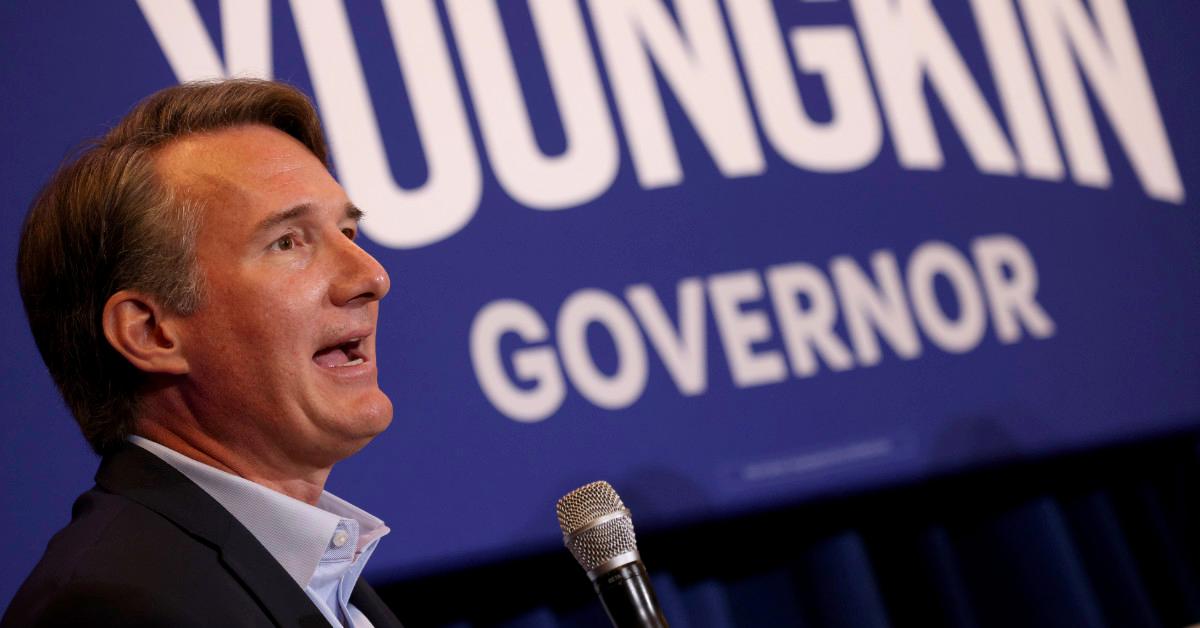 Earlier in his Carlyle career, Youngkin served as a member of the U.S. buyout team and the head of the global industrials team, according to a Rice Basketball bio.
Upon his retirement from Carlyle last year, Youngkin said it was "the professional journey of a lifetime" and an "honor" to be part of the company's growth.
Article continues below advertisement
As of a proxy statement filed with the SEC earlier this year, Youngkin had 43 assets worth more than $250,000 each, including more than 6.7 million shares of Carlyle Group stock, which would currently be worth about $315 million.
However, Youngkin missed out on more than $108 million in Carlyle Group shares in which he wasn't yet vested when he retired from the company last year.
The Post also reports that Youngkin has already loaned $12 million to his gubernatorial campaign and that "his personal wealth and willingness to spend his own money could make this year's race the most expensive in Virginia history."
Article continues below advertisement
Is Terry McAuliffe a millionaire?
McAuliffe has a net worth of $30 million, according to Celebrity Net Worth. As the Post reported in 2009, McAuliffe "earned millions as a banker, real estate developer, home builder, hotel owner, Internet venture capitalist and credit-card marketer," before venturing into politics.
After he shifted his focus from business to politics, McAuliffe served as co-chair of President Bill Clinton's 1996 campaign, chair of the Democratic National Committee, and chair of Hillary Clinton's 2008 presidential campaign.
He ran for Virginia's governor job in 2009 but lost in the Democratic primary to Creigh Deeds, who lost to Republican opponent Bob McConnell. He ran again four years later, defeated Republican Ken Cuccinelli, and served as Virginia's governor from 2014 to 2018.
In recent financial filings, McAuliffe reported assets between $6.9 million and $12.8 million, with 22 assets worth more than $250,000 apiece, according to the Post. Among the assets, 20 are bonds from public authorities or state localities, while the other two are an interest in a small private equity fund and an interest in a Florida home developer.
McAuliffe also listed 27 assets worth between $50,001 and $250,000 each, and he listed 12 worth $5,001 to $50,000 each.