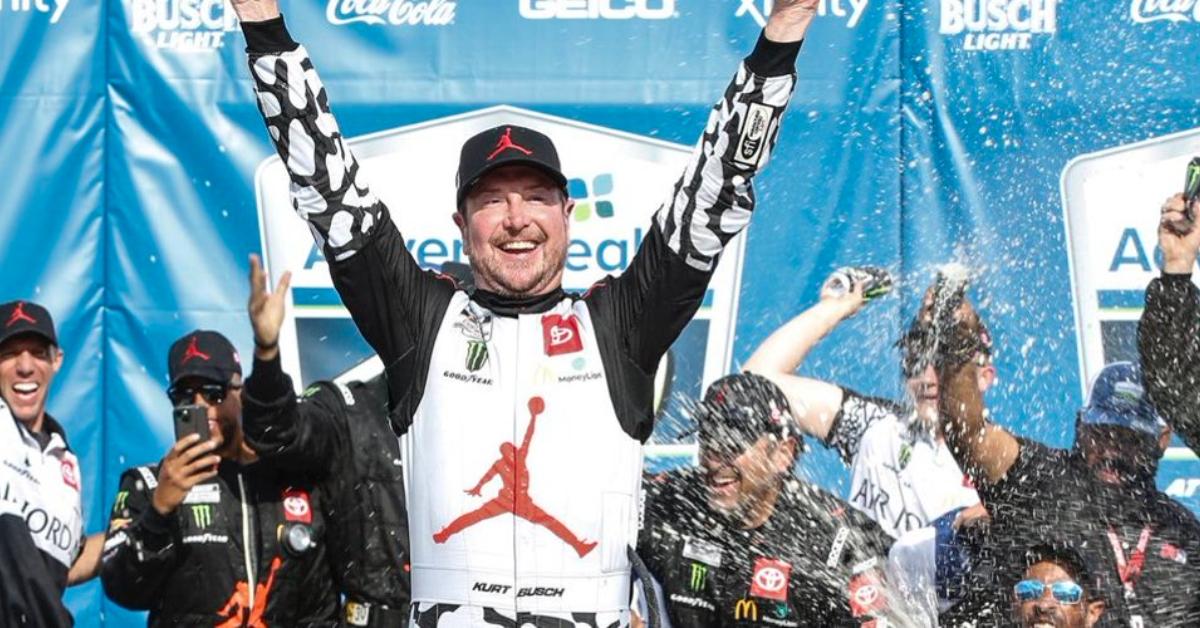 NASCAR Driver Kurt Busch Has Accumulated an Impressive Net Worth
Memorial Day weekend is a big one for NASCAR. It's when two top NASCAR events take place: the Indy 500 and the Coca-Cola 600. Racecar driver Kurt Busch was the last driver to win both races in what's called the Memorial Day Double. The 43-year-old Kurt Busch has earned a net worth of $60 million throughout his NASCAR career.
Article continues below advertisement
NASCAR driver Kurt Busch was the last driver to win the Memorial Day Double, which is Indy 500 and the Coca-Cola 600 both held on Memorial Day weekend. Busch has been racing since he was just a child. He grew up racing go-karts. His break in professional racing came when he was picked to replace the late Chris Trickle on a NASCAR team.
Age: 43
Hometown: Las Vegas
Brother: Kyle Busch
Kurt Busch drives for Michael Jordan's team.
On May 15, Busch won his first race for 23XI Racing, a racing team founded by basketball legend Michael Jordan. The team also includes NASCAR driver Bubba Wallace. In the recent AdventHealth 400, Busch beat his younger brother, Kyle Busch, who came in third, and Wallace, who finished tenth, reports CBS Sports.
Article continues below advertisement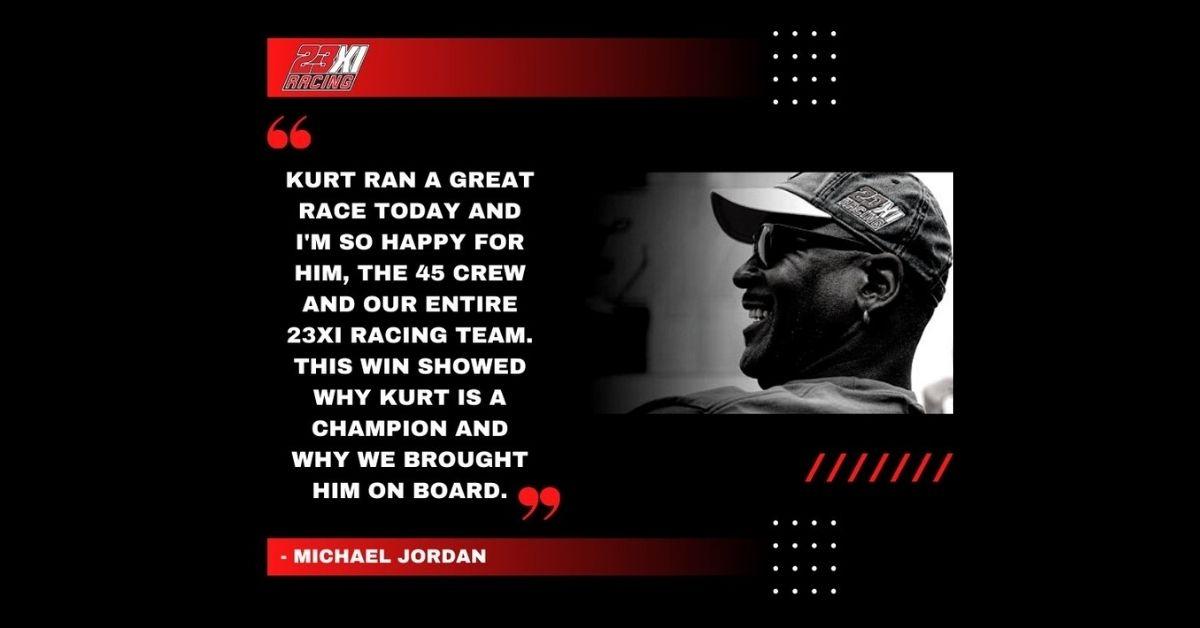 Kurt Busch started going to the track at age 6.
Born in Las Vegas, Busch started going to the racing track when he was 6 years old. He also began go-kart racing with his father at a young age. When he was 16, Busch won ten races at ten different race tracks driving a dwarf car.
Article continues below advertisement
Not long after that, Busch's father decided it was time to trade the dwarf car for a more powerful vehicle to compete in Legend Car Series races. Although Busch enrolled at the University of Arizona to pursue a career as a pharmacist, college wasn't necessarily for him. He dropped out less than a year into his studies to focus on his racing career.
Busch got his break after Chris Trickle was injured.
Busch's big break came at the misfortune of former NASCAR driver Chris Trickle. When Trickle was gravely injured in a still-unsolved shooting, his Star Nursery team needed a replacement driver, and Busch got the spot.
Article continues below advertisement
In a 2013 interview with Las Vegas Weekly, Busch said he watched Trickle's career and looked up to him. Both men had roots in Las Vegas.
"I looked up to him and thought that if he could make it to that level as someone from my own hometown, maybe I could, too," Busch told Las Vegas Weekly. "I felt he was going to make it to the elite level of racing because of his surroundings, his ability, everything was in place. Chris was a person who young racers could look up to."
As part of the team, Busch won the 1998 NASCAR AutoZone Elite Division Southwest Series Rookie of the Year title and the series championship a year later in 1999.
Article continues below advertisement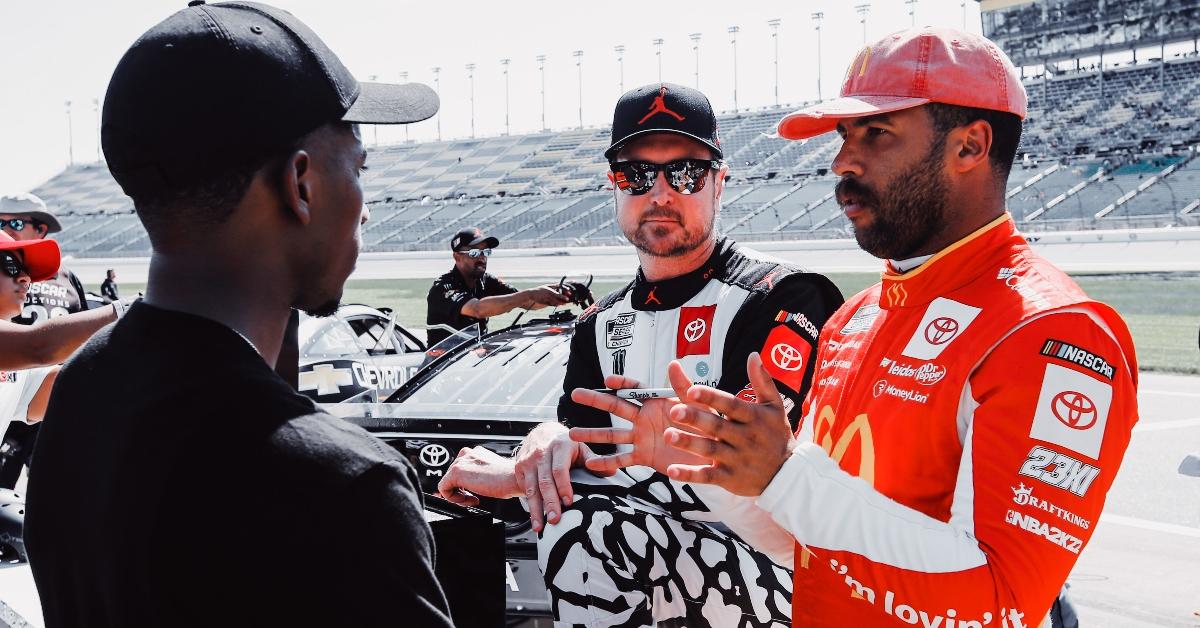 In his career to date, Busch has won 34 NASCAR Cup Series races. He is also one of only 36 drivers to win races in all three of NASCAR's top divisions: the Cup Series, the Xfinity Series, and the Camping World Truck Series.
Busch is known to be a hothead.
However, his career hasn't been free of controversy. He's been known to get into heated confrontations with the media and other drivers, including his brother Kyle Busch. At the 2007 NEXTEL All-Star Challenge, both Busch brothers crashed, trying to beat each other to the finish line.