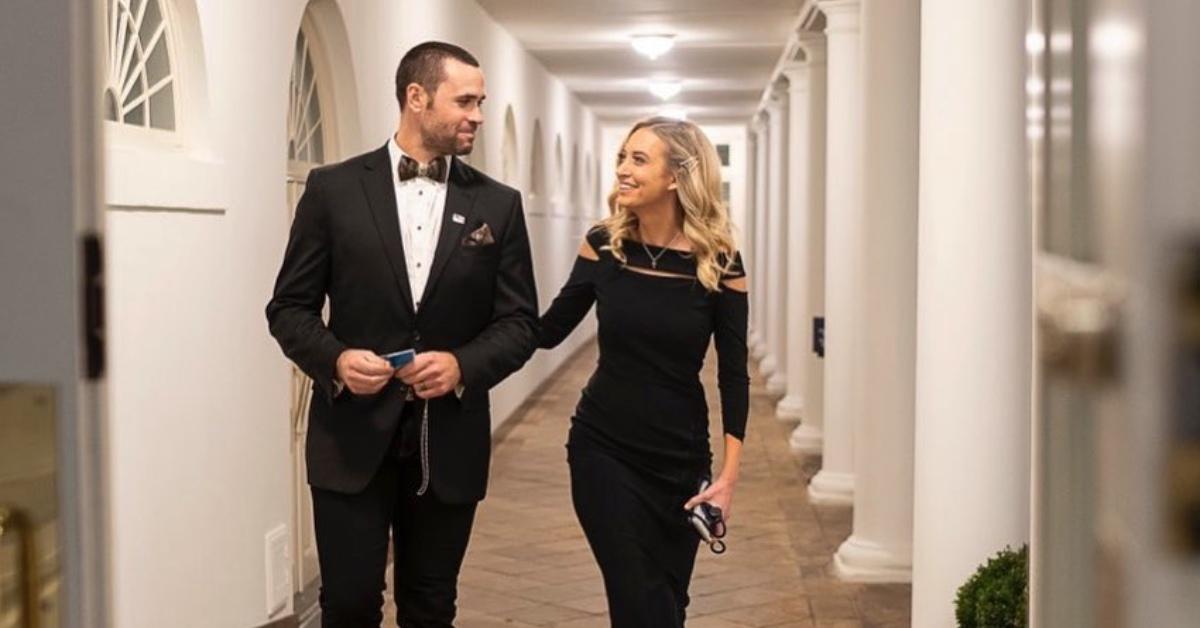 Who Is Former White House Press Secretary Kayleigh McEnany Married To?
Former White House Press Secretary Kayleigh McEnany got her start in politics working as an intern for former Rep. Adam Putnam. Since then, she has held a position in the White House Office of Media Affairs and served as a political analyst at CNN. Today, McEnany co-hosts Fox News' Outnumbered and can be seen on other Fox News Media platforms. Obviously, McEnany is a busy woman, so what does her husband do?
Article continues below advertisement
Who is Kayleigh McEnany married to?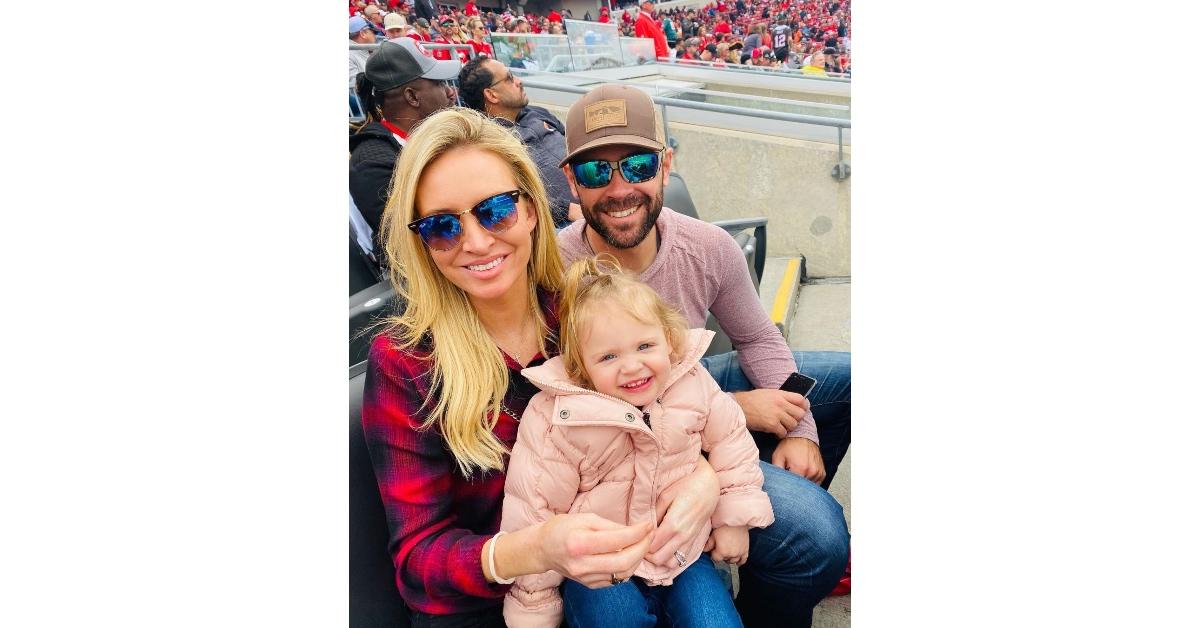 McEnany, a 34-year-old Fox News political analyst, is married to MLB pitcher Sean Gilmartin, 32. The pair began dating in 2015 and later tied the knot on November 18, 2017. The couple welcomed their first child, daughter Blake Avery Gilmartin, into the world in November 2019.
Article continues below advertisement
McEnany's husband was born on May 8, 1990, in Thousand Oaks, Calif. He attended Florida State College and has since played for a number of MLB teams.
A look at Sean Gilmartin's career as a professional baseball player.
Gilmartin's career as a baseball player started after he was assigned to the Florida State University Seminoles on February 10, 2010. Then, on July 15, 2011, Gilmartin joined the Atlanta Braves as a left-handed pitcher and went on to play for various teams, including the New York Mets (the team he was signed to when he got married), the Baltimore Orioles, and the Tampa Bay Rays.
Article continues below advertisement
McEnany was thrilled to learn of her husband's acceptance into the Tampa MLB team as Tampa is her hometown and a place she shares a deep connection with the city. Although Gilmartin has spent many years representing various MLB teams, he elected free agency on November 7, 2021, and has yet to be assigned to another MLB team.
Sean Gilmartin's cousin once worked for his wife, Kayleigh McEnany.
Between April 2020 and January 2021, which marked the end of former President Donald Trump's term as the 45th U.S. President, McEnany served as the White House Press Secretary.
Article continues below advertisement
Toward the end of McEnany's career working for the White House, Gilmartin's cousin, Chad Gilmartin, took on the role of Principal Assistant Press Secretary, which essentially put him in a position lower than her.
Article continues below advertisement
Do Kayleigh McEnany and Sean Gilmartin share the same political views?
While it has been long believed that opposites attract, that same saying can't be applied to McEnany and Gilmartin's political views or their taste in music. Both McEnany and Gilmartin identify as Republicans, and share a love for country music, reports Cosmopolitan.
When it comes to hobbies, Gilmartin enjoys hunting and fishing, two recreational activities he often posts pictures of himself doing via his Instagram account. As for McEnany, it's safe to say she also enjoys spending time outdoors (perhaps not hunting) and attending sporting events.
Article continues below advertisement
Where do Kayleigh McEnany and Sean Gilmartin currently live?
While it isn't clear where McEnany and Gilmartin currently reside, they were living in Tampa during the early months of 2021. The couple purchased their Davis Islands home in 2017 for $650,000 and put it on the market in April 2021 for $1.1 million, reports the Tampa Bay Times.
Since McEnany appears regularly on Fox News' Outnumbered, which is filmed in New York City, it's safe to assume the couple is living within the vicinity of the studio.