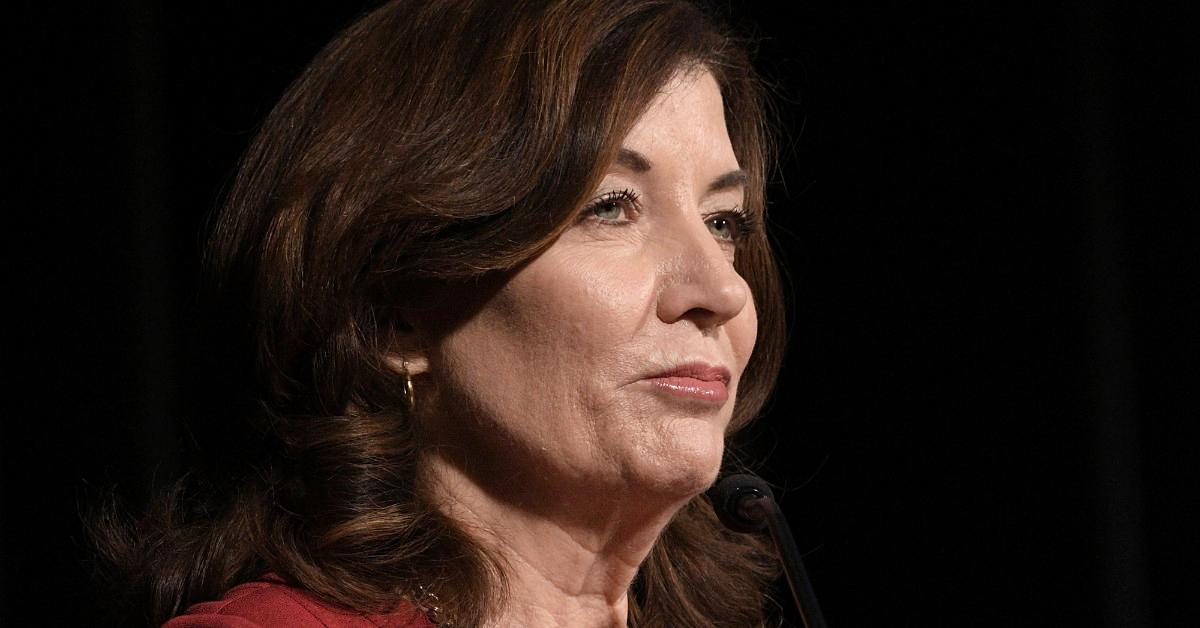 Kathy Hochul Political Views: Details About New York's Next Governor
New York Lieutenant Governor Kathy Hochul and her political views are perhaps under the microscope like never before. She's about to become governor and make history as the first woman to lead the state.
Current New York Governor Andrew Cuomo announced his resignation on Aug. 10—a week after the New York State attorney general released a report concluding that he had sexually harassed nearly a dozen women, according to The New York Times.
Article continues below advertisement
Article continues below advertisement
Cuomo told New Yorkers that he'll step down in 14 days. "Given the circumstances, the best way I can help now is if I step aside and let government get back to governing," he said. "And therefore that's what I'll do."
Hochul has gone from lawyer to town board member to U.S. representative to lieutenant governor.
The 62-year-old's Congressional bio charts her political career so far. Hochul grew up in Erie County and earned a B.A. from Syracuse University and a law degree from Catholic University. Early in her career, she worked as legal counsel to two New York Democrats, Representative John Joseph LaFalce and Senator Daniel Patrick Moynihan, before returning to New York and lobbying for local small business groups.
Article continues below advertisement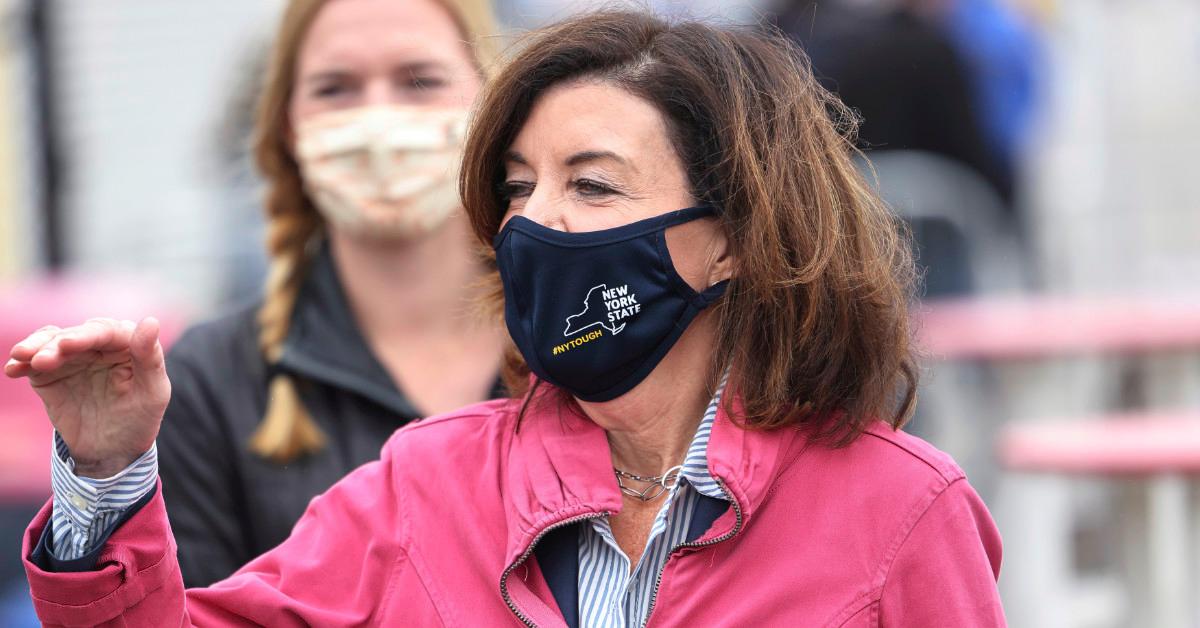 In 1994, Hochul was elected as a town board member in Hamburg, N.Y., and she served on the board for 12 years. In 2007, Former New York Governor Eliot Spitzer appointed her to the post of Erie County clerk.
Article continues below advertisement
Article continues below advertisement
In 2011, Hochul won a special election to replace Republican Representative Chris Lee following his resignation. She served in the U.S. House of Representatives for two years. She got voted out of office in 2012 following a redrawing of her Congressional district. But in 2014, she re-entered public office after Cuomo selected her as his running mate and they won the gubernatorial election.
Kathy Hochul's political views have become more liberal in recent years.
A New York Magazine profile details how Hochul has gone "from upstate moderate to statewide liberal" during her career. The magazine noted that her moderate political views were likely necessary in upstate New York. As Erie County clerk, she opposed efforts to issue driver's licenses to undocumented immigrants, and as a congressional candidate, she earned the National Rifle Association's endorsement.
Article continues below advertisement
Article continues below advertisement
During her years in the statewide spotlight, Hochul supported driver's licenses for immigrants and backed a strict gun control law, the magazine notes.
Article continues below advertisement
Hochul is "prepared to lead" New York as its 57th governor.
On Aug. 10, Governor Cuomo expressed a vote of confidence in Hochul's leadership amid the challenge of the COVID-19 crisis. "Kathy Hochul, my lieutenant governor, is smart and competent," he said, according to The New York Times. "This transition must be seamless. We have a lot going on. I'm very worried about the Delta variant, and so should you be, but she can come up to speed quickly."
In a Twitter statement, Hochul agreed with Cuomo's decision to resign. "It is the right thing to do and in the best interest of New Yorkers," she explained.
She also told constituents that she's ready for the job. "As someone who has served at all levels of government and is next in the line of succession," she said, "I am prepared to lead as New York State's 57th Governor."