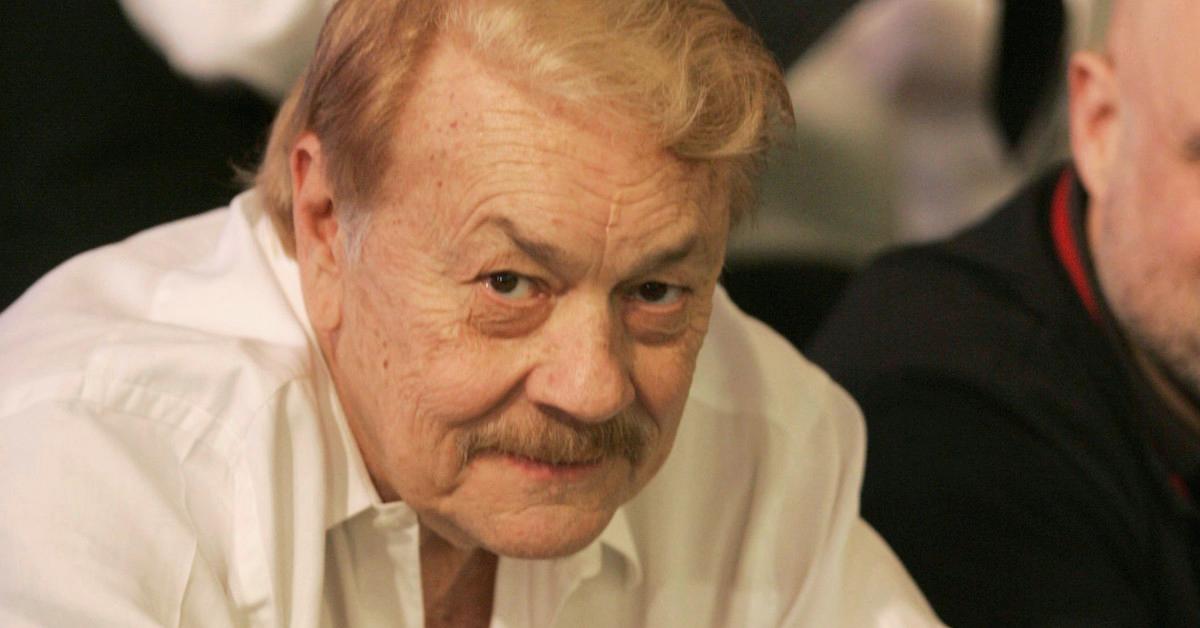 'Winning Time' Subject Jerry Buss Was the "Visionary" Owner of the Los Angeles Lakers
Late Los Angeles Lakers owner Jerry Buss, a businessman with a reported net worth in the hundreds of millions, is getting a closeup in the TV sports drama Winning Time: The Rise of the Lakers Dynasty.
Article continues below advertisement
Article continues below advertisement
HBO says that the series, based on the Jeff Pearlman book Showtime: Magic, Kareem, Riley, and the Los Angeles Lakers, is "the fast-break new drama series that goes back in time to chronicle the professional and personal lives of the 1980s Los Angeles Lakers, one of sports' most revered and dominant dynasties."
And it's Buss who oversaw that dynasty.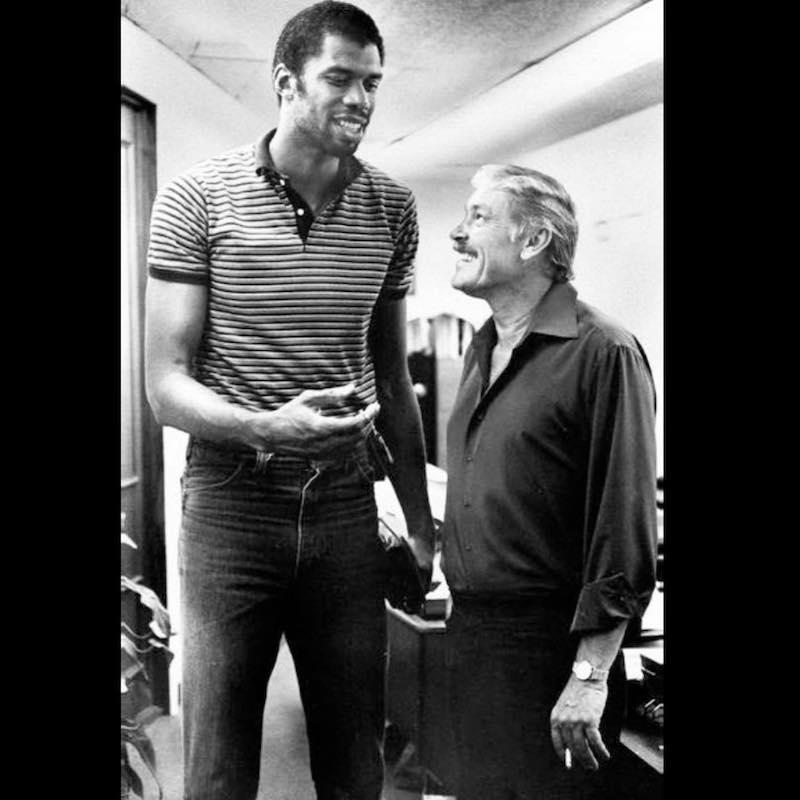 Article continues below advertisement
So, what was Jerry Buss' net worth?
According to Celebrity Net Worth, Buss accrued a net worth of $600 million before his 2013 death. Buss earned a chemistry doctorate from the University of California and worked in aerospace technology for a time, according to The New York Times, but he really hit it big during a Los Angeles real estate boom.
This is what allowed Buss to invest in a basketball team that would become one of the NBA's greatest franchises.
Jerry Buss
Former owner of the Los Angeles Lakers
Net worth: $600 million (reported)
Jerry Buss was an American businessman, investor, and chemist who bought the Los Angeles Lakers in 1974.
Birthdate: Jan. 27, 1933
Birthplace: Salt Lake City, Utah
Date of death: February 18, 2013
Place of death: Los Angeles, Calif.
Education: B.S. from University of Wyoming, M.S. and Ph.D. from University of Southern California
Spouse(s): JoAnn Mueller (div. 1972)
Partner(s): Karen Demel
Children: Johnny, Jim, Jeanie, Janie, Joey, Jesse
Article continues below advertisement
Article continues below advertisement
Jerry Buss helped turn the Lakers into a billion-dollar NBA franchise.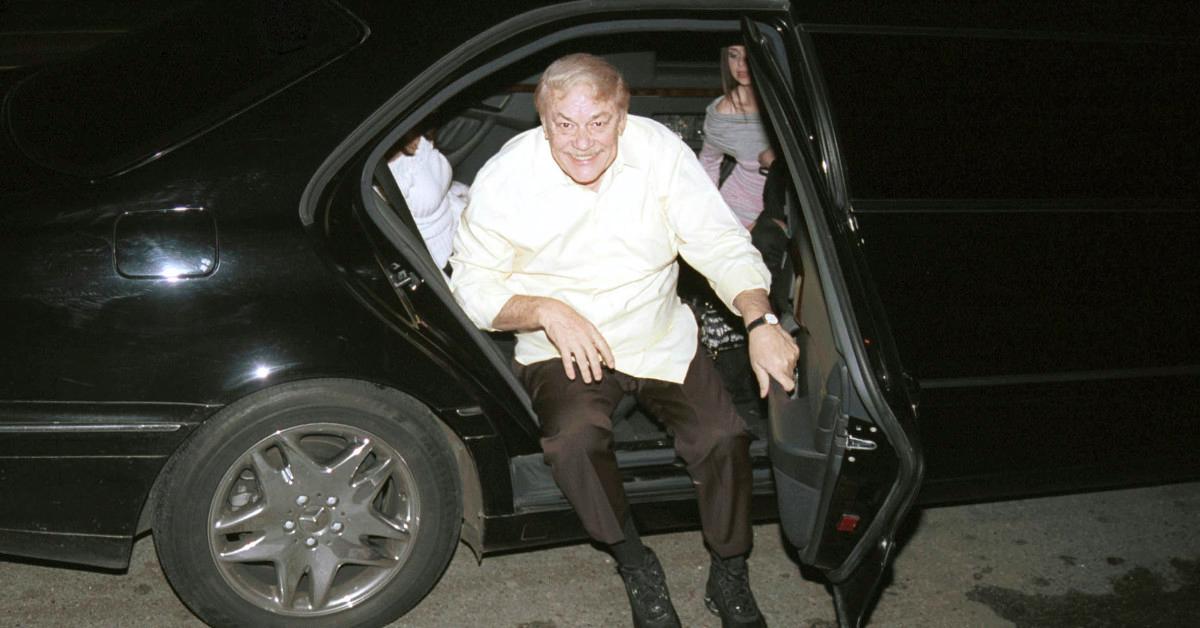 In 1979, Buss bought the Lakers, the Los Angeles Kings hockey team, the Forum sports arena, and even a California ranch from businessman Jack Kent Cooke in a $67.5 deal, per the Times. And he made the Lakers into one of the marquee teams of the NBA, with superstars like Magic Johnson, Kareem Abdul-Jabbar, Kobe Bryant, and Shaquille O'Neal aboard.
In the month before Buss' death, Forbes valued the Lakers at $1 billion.
And former NBA commissioner David Stern told The New York Times in 2013 that Buss was a "visionary owner whose influence on our league is incalculable."
Article continues below advertisement
Now John C. Reilly is bringing Buss' story to the small screen.
Oscar-nominated Chicago star John C. Reilly is playing Buss in Winning Time, and as the actor told The Playlist last month, the series will show not only Buss' business success but his playboy lifestyle. "The hedonistic stuff that we get into with Jerry is really, to me, just a feature of the time," the actor explained. "The late '70s, that was the scene among a man of his age, for the most part, certainly in Los Angeles."
Reilly went on: "[Buss] was a confirmed bachelor. After he got divorced, he dated a lot, so we definitely wanted to be truthful about that part of it, but I think you'll agree when you see the whole series that that's just one small facet of Jerry's life. The truth is, it's one of the greatest American stories I've ever come across. What he did, where he came from in Wyoming, and where he ended up here in Los Angeles can only happen in this country. I'll just I'll leave it at that."