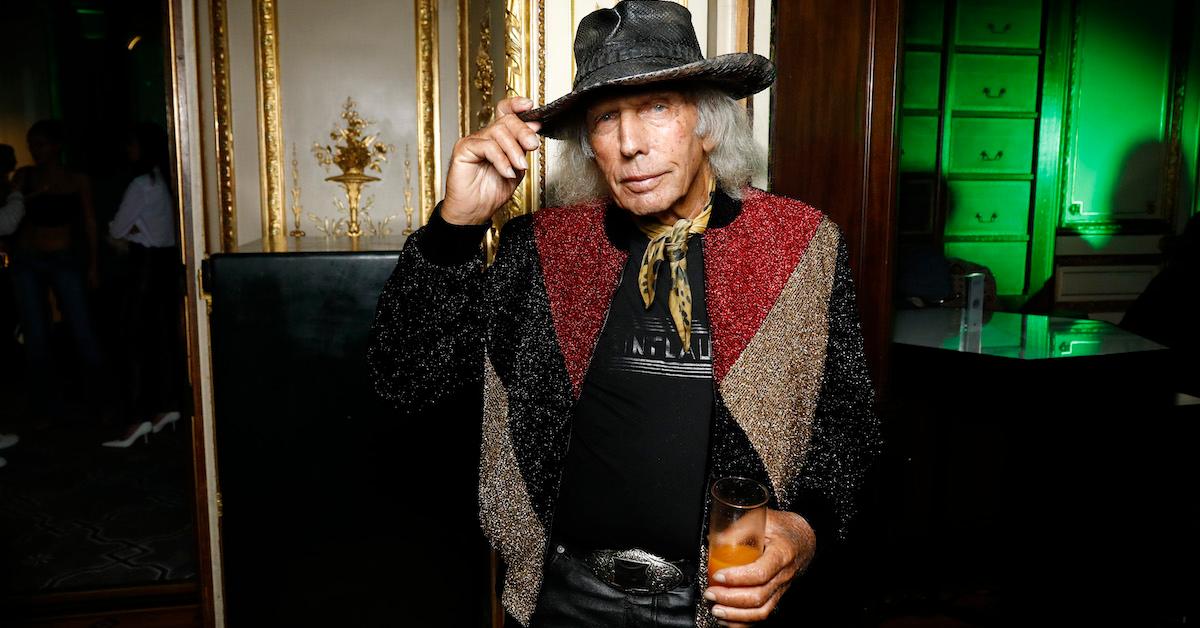 James Goldstein Is the Ultimate Lakers Fan and Largest Ticket Investor
James Goldstein is a regular fixture at Lakers games, fashion shows, and celebrity events. His home is perhaps the biggest reflection of who he is and what he's interested in.
Article continues below advertisement
There's no question that he's wealthy considering that he regularly holds courtside season passes to Lakers games and owns one of the most popular homes in Southern California. So, what's his net worth?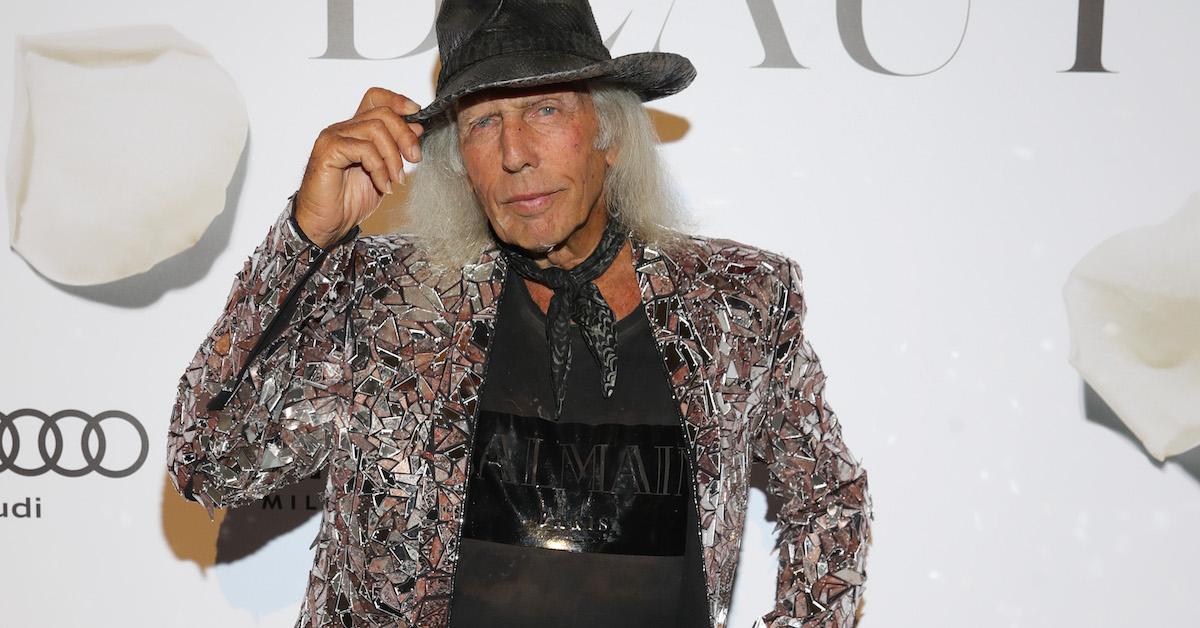 Article continues below advertisement
Who is James Goldstein?
Goldstein is an 81-year-old Milwaukee native who grew up as a basketball enthusiast. He even attended games as a volunteer statistician. Goldstein moved to California to attend Standford University and he has lived there ever since. Since Goldstein's move to California, he has made a comfortable life for himself. His love for basketball trickled into adulthood and he started attending Lakers games regularly. Eventually, he purchased courtside season tickets every season.
NBA commissioner David Stern has said that Goldstein is "the largest investor in tickets in the world." He spends $500,000 each season. Although Goldstein had an appreciation for other sports, he ultimately became somewhat of an ultimate Lakers fan. He has also contributed a "sizable amount" towards the Massachusetts Basketball Hall of Fame renovation.
Article continues below advertisement
With so much investment in basketball, it's surprising that Goldstein doesn't own a team yet. Although it's assumed that he's a Lakers fan, The Hollywood Reporter noted that Goldstein actually sits in the visitor's section when he attends a Lakers game. Goldstein said, "I'll leave it up to others to draw psychological conclusions, but no matter what game I go to, I root for the visitor. I don't want to be part of what I call 'the masses.' Everyone is moving in one direction, and I'm going the other way."
James Goldstein has a massive house and a unique fashion sense
Article continues below advertisement
Perhaps the most recognizable detail about Goldstein is his home in the Hollywood Hills. The house is a glass and concrete fortress that was designed in 1961 by notable Southern California architect John Lautner. The house became somewhat of a tourist attraction in Los Angeles after it was featured in the films The Big Lebowski and Charlie's Angels. Recently, the house's tennis court was used to film Space Jam 2.
The home boasts a panoramic view of the Pacific Ocean and downtown Los Angeles. The home's pristine condition came after Goldstein performed numerous renovations. According to NPR, as he carried out the renovations, Goldstein actually coordinated with the home's original designer. Goldstein said that he would send Lautner his ideas, "and within two days he would be giving me maybe four sketches of alternate ways he would like to implement my idea."
Article continues below advertisement
The five-bedroom, four-bathroom house has a jungle-like landscape surrounding it, a tennis court, pool, theater, and a nightclub called "Club James." The house has been used for celebrity birthday parties, photoshoots, and even adult films. Although the house is already close to perfection, Goldstein doesn't plan to stop making little changes as time goes on.
Article continues below advertisement
Goldstein is also a fashion show regular. His love for fashion is emulated in his tendency to wear one-of-a-kind leather jackets, snakeskin boots, and dramatic hats. Many people have called him a "couture cowboy." Fashion designer Jean Paul Gaultier also commented on Goldstein's sense of style. He said that Goldstein's love for fashion is reflected in the "confident and unique way he dresses."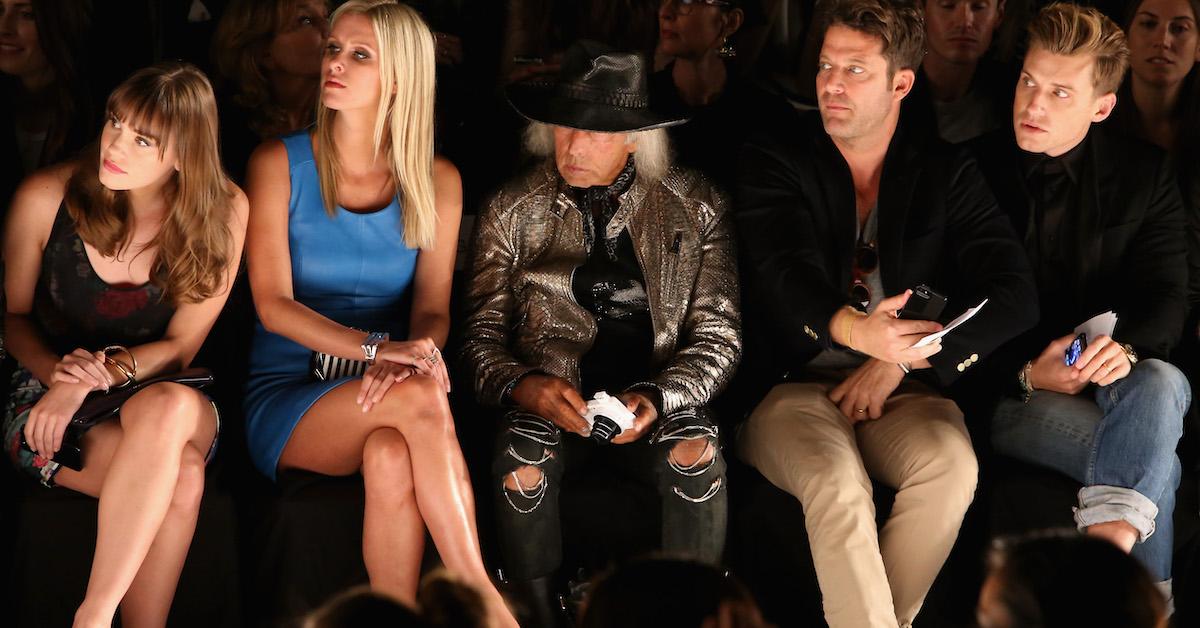 Article continues below advertisement
James Goldstein appears to be single right now
Currently, Goldstein isn't married and doesn't have any children. He has been reported to have dated young models, some of which he brings to Lakers games. The Hollywood Reporter noted that Goldstein is known to invite models into his home. During the tour, the model ends up (unknowingly) standing on a scale, and Goldstein records the model's weight.
Although this hasn't been without backlash, at a basketball game, actress Dylan Cannon commented on the age of Goldstein's date and said, "Security is looking for you… because you're with a girl who's 13." It wasn't specified whether or not the model actually was 13. Goldstein's most notable relationship was when he dated Jayne Mansfield who was eight years older than him. At the time, he was just 24 years old. GQ has reported that Goldstein has a girlfriend who lives in Moscow.