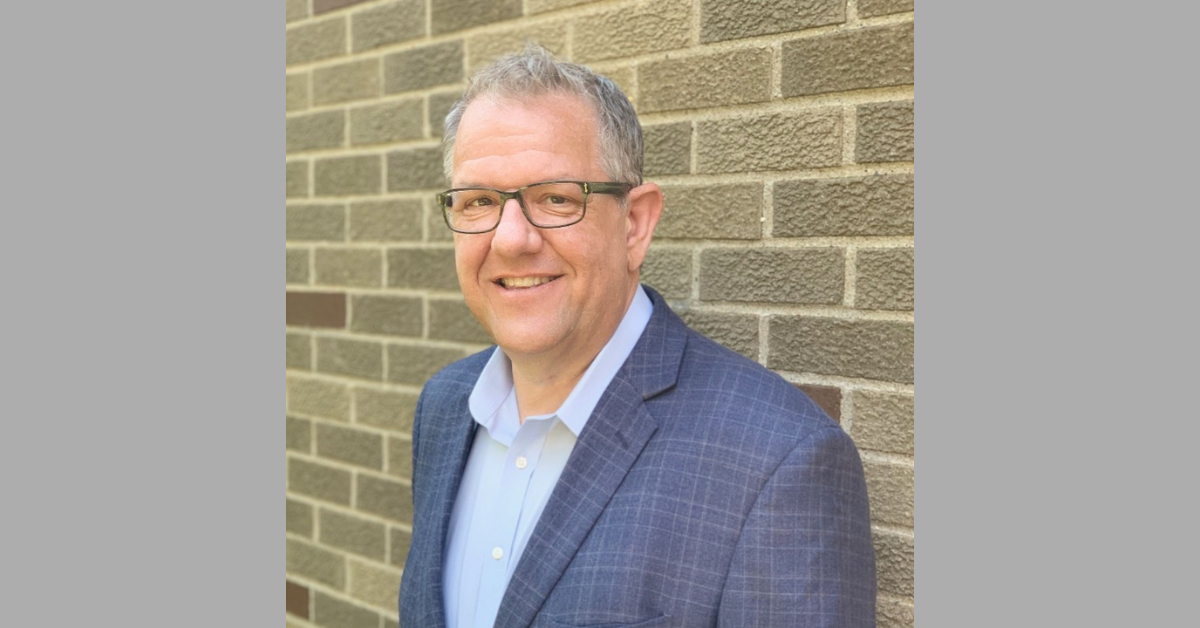 No Cause Revealed Yet in Lincoln Project Strategist Jeff Timmer's Son's Death
By Danielle Letenyei

Mar. 8 2022, Published 11:48 a.m. ET
Twitter was abuzz today with an outpouring of condolences for political strategist Jeff Timmer and his wife Mattie after the couple revealed the death of their youngest child, Mekbul Timmer. The cause of Jeff's son's death is not yet known.
Article continues below advertisement
Jeff works for political action committee The Lincoln Project. On March 7, the Lincoln Project shared a statement by Jeff and Mattie Timmer on Twitter about Mekbul's death. "We are devastated by the tragic death of our youngest child. Mekbul Timmer was a high school senior and loved and admired by everyone who knew him. Please just love your kids and those close to you." Jeff and Mattie Timmer wrote in the statement.
Twitter users responded with condolences for the Timmer family. "I literally had to sit down when I read this. I never met Mekbul, but I know how much he was loved. My heart breaks for @jefftimmer and @MattieTimmer and their family," tweeted Paul King.
Article continues below advertisement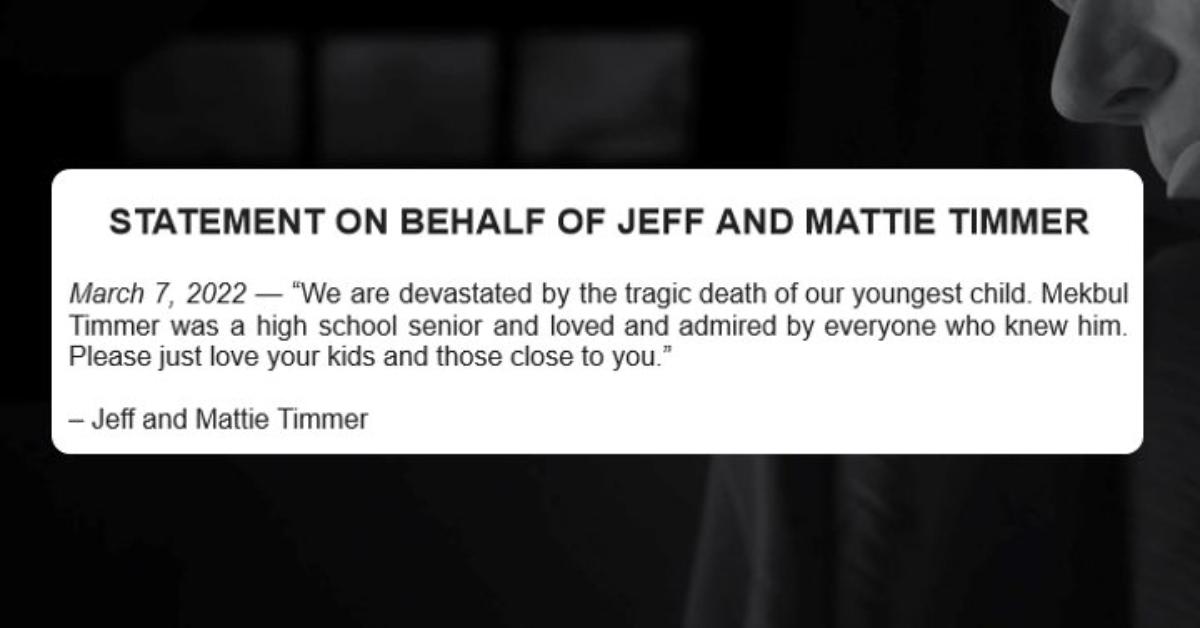 "I've obviously never met yourselves or Mekbul, but I've followed your Twitter feed for a long time. I can't begin to feel your pain. I just wanted to say how sorry I am for such an unimaginable loss," tweeted Margaret Classey.
Article continues below advertisement
Jeff and Mattie Timmer expressed appreciation to all those who reached out to their family. "The outpouring of love and sympathy we have received are giving us the moments of grace we need to navigate this unspeakable grief. To everyone who has reached out to us in any small way, we thank you. @jefftimmer," Mattie tweeted. "Just love your kids and those close to you w/@MattieTimmer," Jeff tweeted along with a picture of a teenager, presumably Mekbul.
Article continues below advertisement
Who is Jeff Timmer?
Once the executive director of the Michigan Republican Party, Jeff joined The Lincoln Project as a senior advisor in 2020. His LinkedIn page describes him as one of Michigan's most connected and influential politicos. Besides working with The Lincoln Project, Jeff is a partner at Two Rivers Public Affairs, a political advocacy company.
Article continues below advertisement
"There was no way I was going to accept or vote for someone I considered to be an incompetent, ignorant, cruel, corrupt, vainglorious, dotard simply because he called himself a Republican and happened to emerge the victor in the nomination battle. Nor would I be willing to support those who enabled him. Very few in the GOP can say the same," Timmer writes in the blog post.
Article continues below advertisement
What's The Lincoln Project?
The Lincoln Project is a PAC formed in 2019 by a group of anti-Trump Republicans. The group has two goals: to defeat Donald Trump at the ballot box and to ensure "Trumpism" fails along with him. The PAC has 2.8 million followers on Twitter.
"As we have seen, our fight against Trumpism is only beginning. We must combat these forces everywhere and at all times. Our democracy depends on it," states The Lincoln Project website.