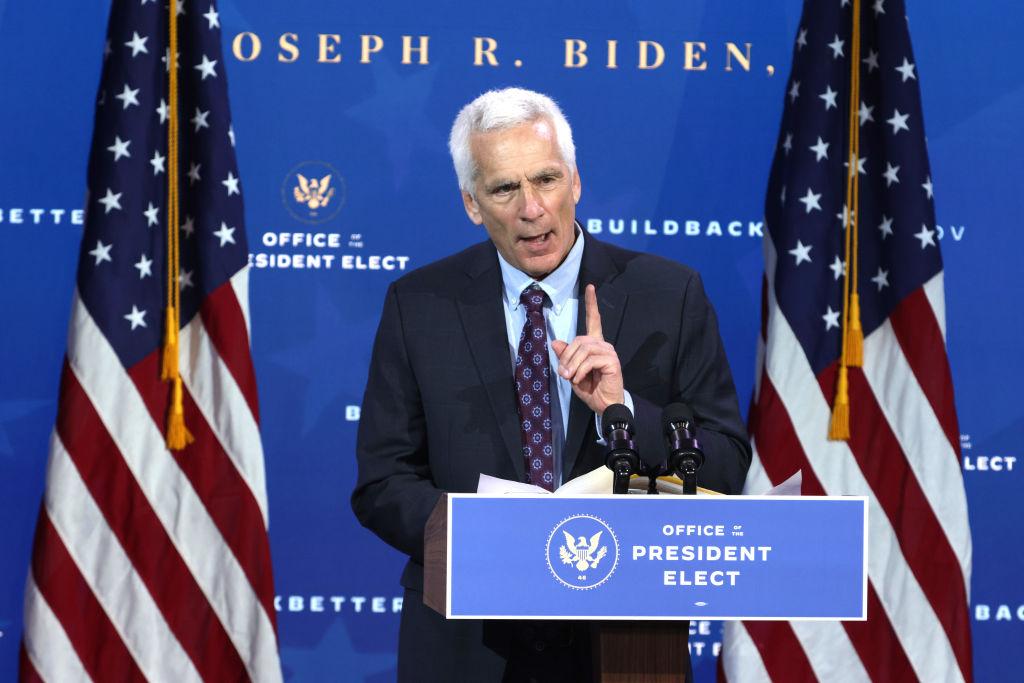 Jared Bernstein, Key Economist on Biden's CEA Team
President-elect Joe Biden announced his economic team on Nov. 30. The team has three members including Jared Bernstein. He's a well-known economist.
Article continues below advertisement
Berstein served as Biden's economic adviser during the Obama administration. He is pro worker and labor rights. What is his expertise? What is his opinion on important economic issues?
Article continues below advertisement
Jared Bernstein is a top economist
On Nov. 30, Biden named Jared Bernstein to the CEA (Council of Economic Advisers), which will be chaired by Cecilia Rouse. The third member will be Heather Boushey. The CEA shapes the president's financial policy.
Previously, Bernstein served as Biden's economic adviser during 2009 – 2011 when Biden was the vice president in the Obama administration. Bernstein was also a senior fellow at the Center of Budget and Policy Priorities, which is a progressive think tank in Washington, D.C.
Article continues below advertisement
What is Jared Bernstein's expertise?
According to CNBC, Bernstein's areas of expertise and interests include "federal and state economic and fiscal policies, income inequality, and mobility, trends in employment and earnings, international comparisons, and the analysis of financial and housing markets."
Regarding Bernstein, Jason Furman, an American economist and a senior fellow at the Peterson Institute for International Economics, said on Twitter, he "is a keen analyst and passionate advocate for working people who is also trusted and respected across the political spectrum. He brings macro, trade, labor & more to the role."
Article continues below advertisement
Jared Bernstein's opinions on economic issues
Bernstein has pushed for policies to advance workers and labor rights. Along with Heather Boushey, Bernstein has argued for the Fed to target the unemployment rate and increase the minimum wage. He has also been vocal about strengthening the economy when the COVID-19 pandemic passes.
In an op-ed published in The Washington Post in March 2020, he wrote, "The coronavirus, too, demands a thorough restructuring of the relationship between government and markets — one that leaves us much better prepared for a set of challenges that tend to recur but that somehow always surprise us."
Article continues below advertisement
Bernstein is also believed to be a leading voice on climate change in the council. He has argued in the past that there hasn't been an accurate accounting of the economic harm caused by climate change. In an article in Vox, he wrote in October 2019 that "fossil fuels are imposing costs on our environment, our economy, and our future that are not being captured by their price." He also advocated making the persons and institutions that are polluting the environment pay for the damage they are doing.
Article continues below advertisement
Jared Bernstein's family, early life, and education
Jared Bernstein was born to a Jewish-American family on December 16, 1955. He is married but there isn't much public information about his personal life or his wife.
He has a bachelor's degree in Fine Arts from the Manhattan School of Music, a master's degree in Social Work from the Hunter School of Social Work, a master's degree in Philosophy, and a Ph.D. in Social Welfare from Columbia University. Bernstein has taught at universities including Howard University, Columbia University, and New York University.
Article continues below advertisement
Bernstein started working as a senior official at the EPI (Economic Policy Institute) in 1992. From 1995 to 1996, he served in the United States Department of Labor as the deputy chief economist. Then, he returned to EPI as a senior economist and the director of the Living Standards Program until he was selected by Biden.
Jared Bernstein's blog
Bernstein contributes to The New York Times' Upshot blog and The Washington Post's PostEverything blog. He also hosts jaredbernsteinblog.com. In his blog, Bernstein regularly provides updates about current economic issues and his opinions. He has commented on the jobs report and its implications on bigger issues.
Article continues below advertisement
On Nov. 6, Bernstein blogged on jobs with the title "October jobs: better than expected but a long way to go." Being a workers' advocate, he commented, "given lower-for-longer interest rates from the Federal Reserve, Congress needs to get back to the business of providing relief to the millions of workers who still face considerable hardship."
His latest blog on The Washington Post is titled "The limits to scarcity." The blog explains how economic constraint isn't a scarcity of resources but bold ideas and the political will to bring them to fruition.