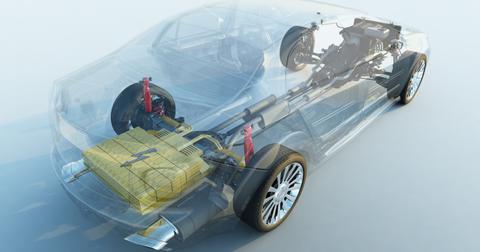 Why Is Workhorse Stock a Hot Commodity Right Now?
By Ambrish Shah

Updated
On Monday, Workhorse Group stock rose 23.6 percent and closed at $19.18. The stock was trading 16.2 percent below its 52-week high of $22.90 on July 2. Meanwhile, the stock was trading 1,359 percent above its 52-week low of $1.32 on March 17. At the closing price on Monday, Workhorse stock had a market capitalization of $1.4 billion.
Why Workhorse stock looks strong
Workhorse stock rose significantly on Monday following reports that privately-held electric-pickup start-up Lordstown Motors is being acquired by a special purpose acquisition company (SPAC). DiamondPeak is acquiring the electric vehicle start-up.
The merged company will likely be named 'Lordstown Motors Corp.' The shares of former DiamondPeak will trade under the new ticker 'RIDE.' The transaction is expected to close by the end of this year. The merged company will likely be valued at $1.6 billion. A 10 percent stake held by Workhorse in Lordstown Motors will likely be worth about $160 million.
Electric vehicle maker stocks are on fire this year. Tesla and NIO have returned 255 percent and 238 percent YTD, respectively. Workhorse stock has gained a whopping 531 percent this year.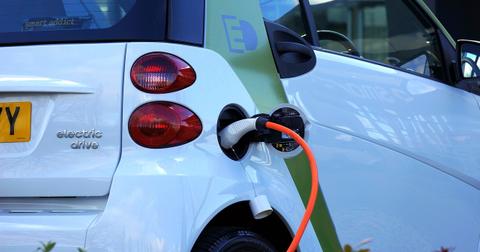 Workhorse stock pros and cons
According to a Barron's report, "In addition to its roughly 10% stake, Workhorse earns a royalty on sales of Endurance trucks, the ones Lordstown will sell. The deal should be a positive for Workhorse stock."
Workhorse also has a huge opportunity worth $6 billion with the U.S. Postal Service. Barrons' report said, "Workhorse investors, however, are most interested in the U.S. Postal Service. Workhorse is bidding for a contract to replace hundreds of thousands of Post Office vehicles. A decision is due this fall."
On the flip side, Wall Street analysts think that Workhorse stock is expensive based on the challenges it faces. Analysts said that a large amount of electricity would be needed for battery-electric vehicles compared to fuel cell-powered hydrogen trucks. Workhorse faces competition from Ford and Rivian who are also making their own electric commercial vehicles.
What can investors expect?
What can investors expect from Workhorse's second-quarter results? The truck and drone manufacturer will likely release its earnings results for the June ended quarter on Aug. 10.
Wall Street analysts expect Workhorse to post sales of $0.30 million in the second quarter—a growth of 2,900 percent YoY. Also, analysts expect the company to post an EPS of -$0.12 in the second quarter, which represents a reduction of 20 percent YoY.
Among the four analysts covering Workhorse stock, three recommend a 'buy,' while one recommends a 'hold.' None of the analysts recommend a 'sell.' Currently, analysts have a 12-month target price of $21.50 on Workhorse stock. On Monday, the stock was trading at a discount of 12.1 percent to analysts' 12-month target price. The consensus target price for the stock has risen from $15.13 in July—a growth of 42.1 percent.