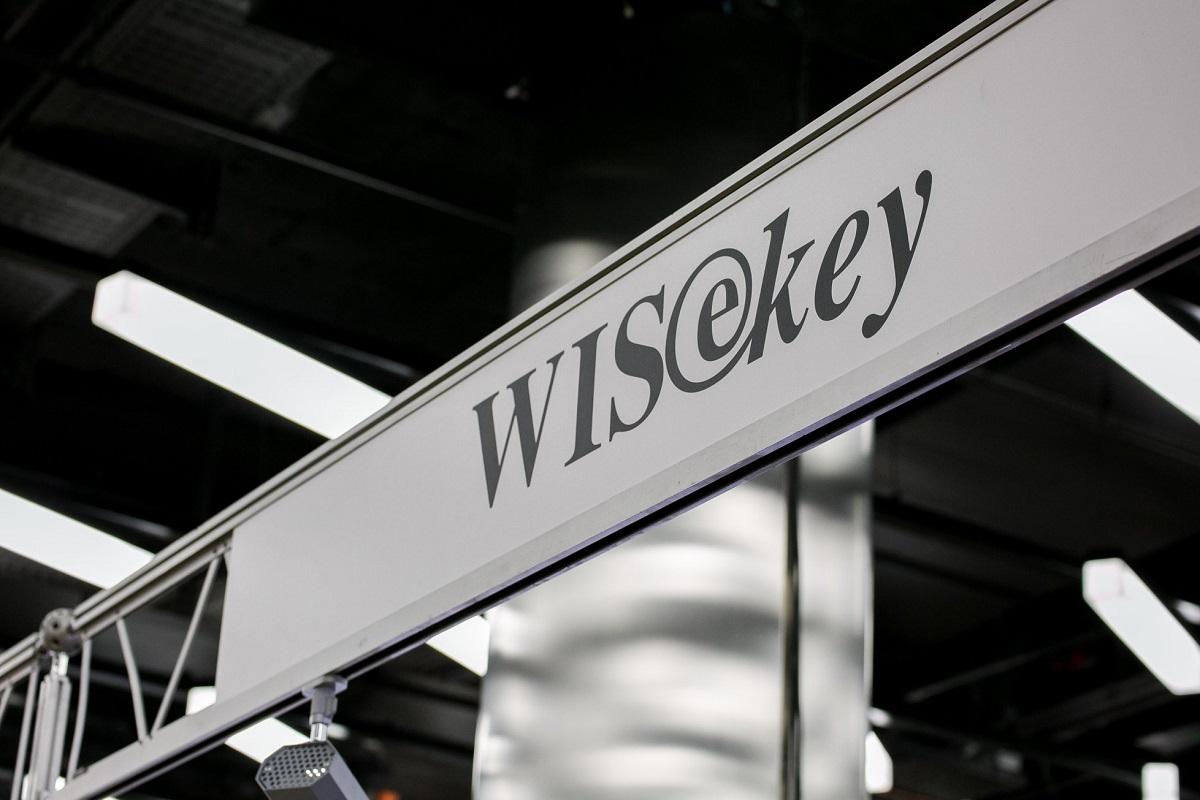 What the Pullback in NFT WISeKey Stock Means for You
WISeKey (WKEY) is a Swiss technology company that operates in the cybersecurity space. WKEY stock is getting plenty of investor attention right now due to NFT and autonomous driving issues. Is WKEY stock a good buy now?
Article continues below advertisement
Themes like electric vehicles, renewable energy, and cryptocurrency have been influencing trading in tech stocks. Seeing how shares of companies like Tesla, Plug Power, and Mara Digital (MARA) have moved in the past year, investors have made good money playing stocks around these themes. Now NFT (non-fungible token) has joined that list, which has put WISeKey stock on the map.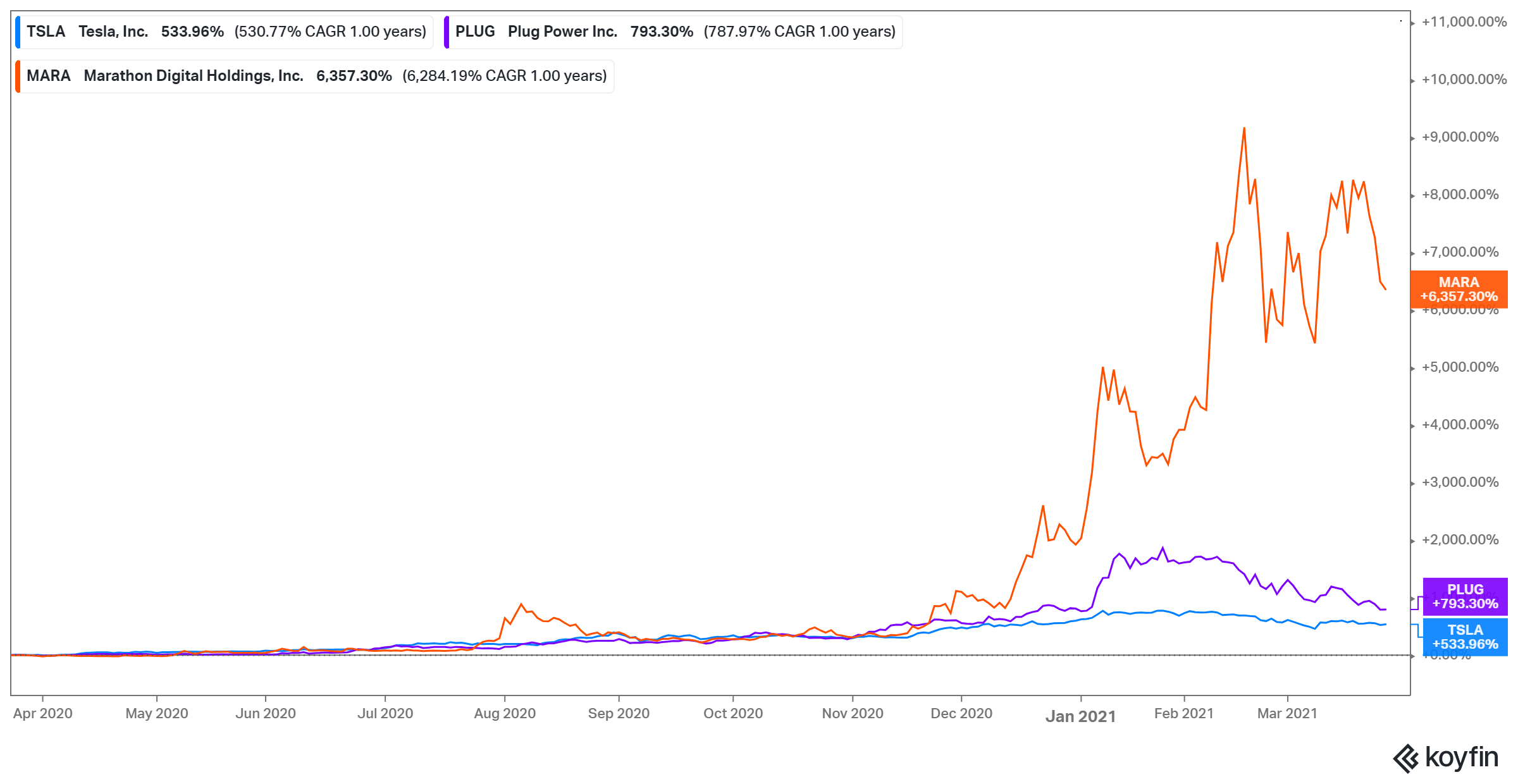 Article continues below advertisement
WISeKey (WKEY) stock news
On March 24, WISeKey announced the launch of an NFT platform called Wise.Art. The news sent WISeKey shares soaring as it confirmed to investors that it's actually an NFT stock. WISeKey said that its Wise.Art platform will assign a digital certificate of authenticity that will provide proof of ownership and live forever.
In other WISeKey news, the company announced a partnership with Cortus to target the autonomous vehicle security market. The autonomous vehicle market is expanding rapidly. In 2020, some 6,700 such vehicles were sold globally. The sales are projected to surpass 51,000 units in 2021 and 4.2 million by 2030. As more automated vehicles enter the roads, there are concerns that they could be vulnerable to cyberattacks. WISeKey wants to make money securing autonomous vehicles.
Article continues below advertisement
NFT stocks like WISeKey
The list of NFT stocks continues to grow. This comes as more companies make NFT-related announcements and investors continue to speculate on businesses that could benefit from the technology. Besides WISeKey, the other NFT stocks receiving plenty of investor attention right now are:
Takung Art (TKAT)
Oriental Culture (OCG)
Jiayin Group (JFIN)
Hall of Fame (HOFV)
Sino-Global Shipping America (SINO)
ZK International Group (ZKIN)
Are NFT stocks a good investment?
Many NFT stocks have been soaring since an NFT-enabled Beeple art sold for a whopping $70 million. Major bitcoin fan Jack Dorsey's decision to auction NFT-enabled version of his first-ever tweet also helped bring more attention to the technology and stocks associated with it. Dorsey's tweet from 2006 sold for $2.9 million to a Malaysian entrepreneur. Similarly, Tesla CEO Elon Musk's girlfriend Grimes has helped contribute to the growing interest in NFT with her sale of amination work for $6 million on Nifty Gateway.
Article continues below advertisement
Companies can leverage NFT technology to open new revenue streams or make their existing operations more profitable. What's going on in the cryptocurrency world is also fueling the interest in NFT stocks. Both cryptos and NFTs are based on blockchain technology. Investors speculate that NFT products could take off just like cryptocurrencies.
WISeKey's (WKEY) stock forecast
WISeKey stock has been on fire lately with gains of 100 percent YTD and 200 percent in the past year. Is there more upside for WKEY stock? Currently, WISeKey is thinly covered on Wall Street, which means that Wall Street might be behind with its recommendations on the stock. The single analyst that has weighed on WKEY stock has a $9 target price, which implies nearly a 40 percent downside from the current level. Seeing where WISeKey is focusing its business, especially the NFT space, there are reasons to believe that the stock has more upside.
Article continues below advertisement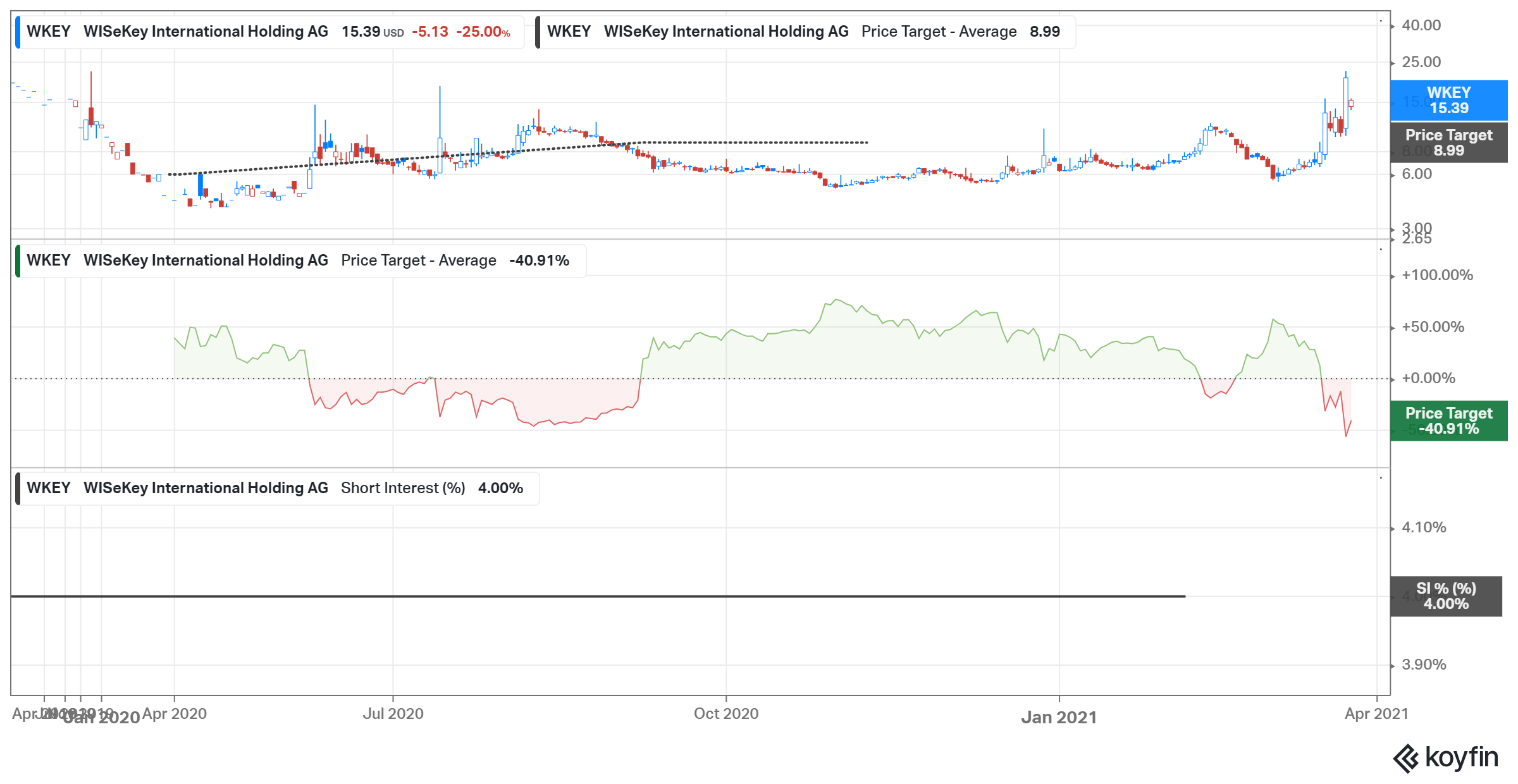 Should you buy Wisekey (WKEY) stock now?
There are several reasons you might want to buy WISeKey stock now. First, the announcement of the Wise.Art platform means WKEY is now actually an NFT stock, not speculation. Second, WKEY stock has pulled back nearly 40 percent from its peak. That opens up an opportunity for bargain hunters to buy the dip at a significant discount.
It's also worth noting that the market is generally bullish on WKEY stock. Only a tiny group of investors think that the stock will crash, which has kept the short interest in WISeKey low at 0.23 percent.