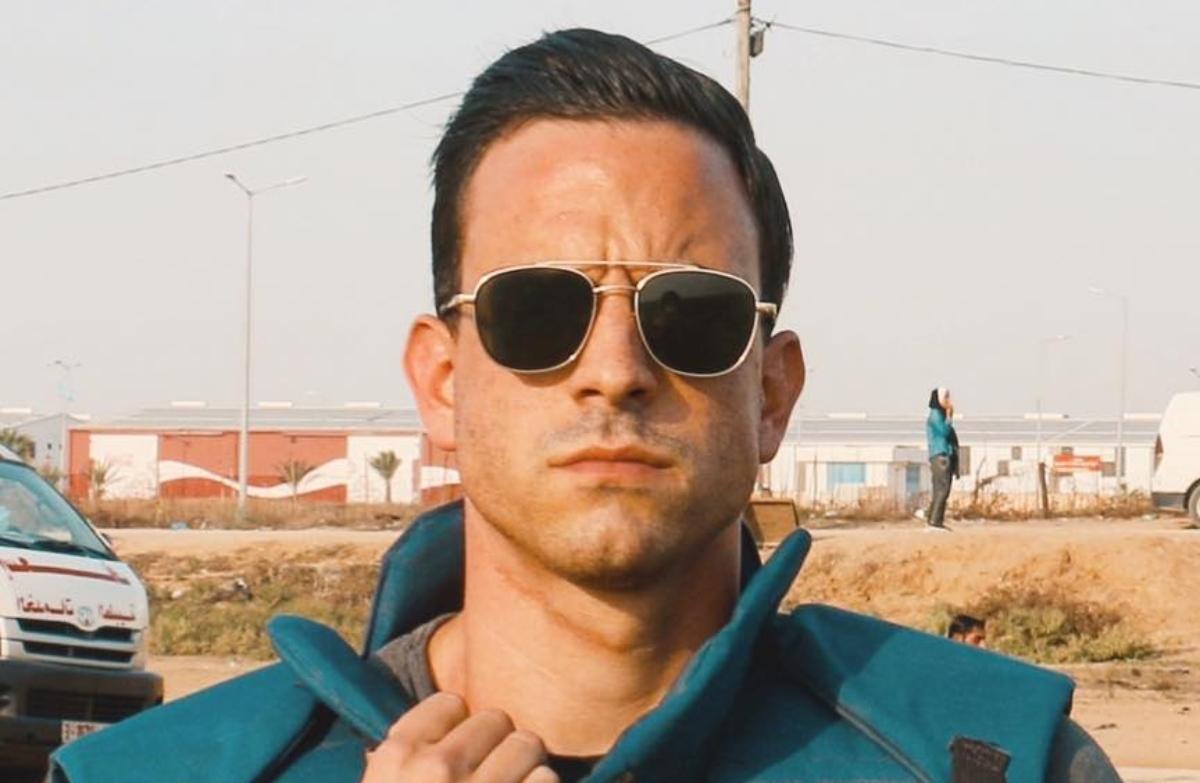 Fox News Correspondent Trey Yingst Is Back in Ukraine Following Tragedy
Following the deaths of journalists in Ukraine in March, including two from Fox News, other network staff have remained but taken breaks in reporting. Trey Yingst has also been reporting on the ground from Ukraine and viewers are wondering about his safety. Is Yingst still in Ukraine?
Article continues below advertisement
Despite the tragedy, Yingst was reportedly still in Ukraine covering the fighting between Russia and Ukraine. A fellow Fox correspondent, Benjamin Hall, was hospitalized for injuries sustained in Ukraine.
In Yingst's latest tweet on March 30, Yingst revealed that he was in Ireland for cameraman Pierre Zakrzewski's funeral — who was killed while covering the conflict.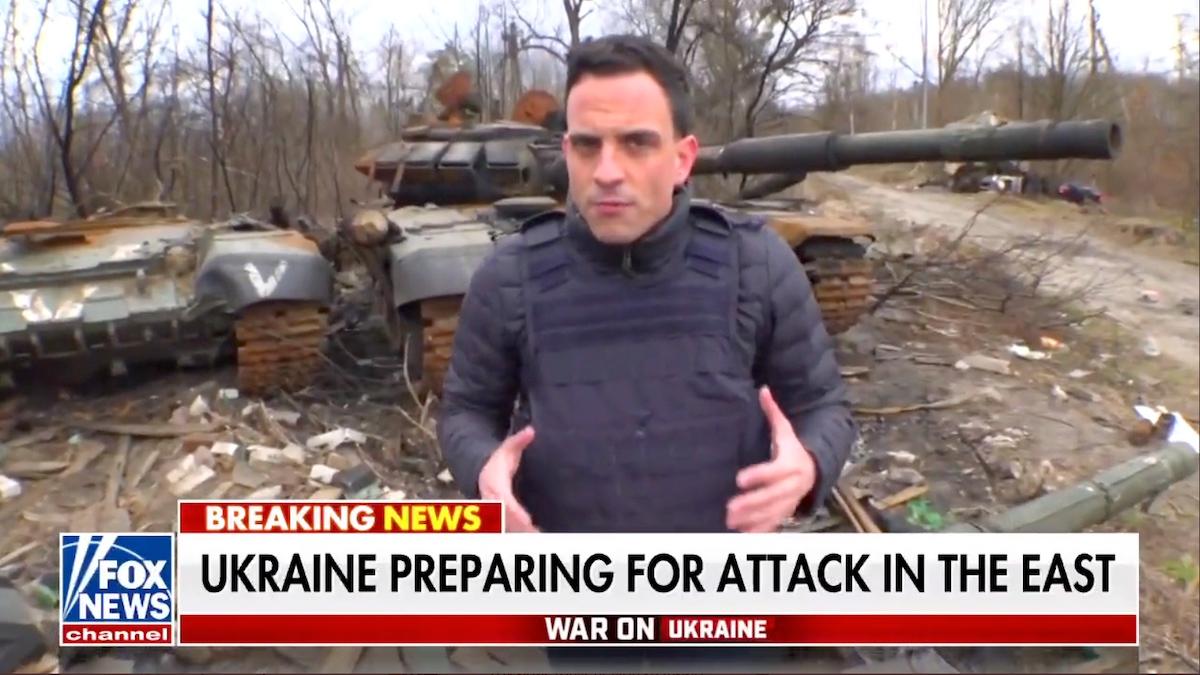 Article continues below advertisement
"Said goodbye to Pierre yesterday in Dublin. We'll keep telling stories in his honor. Rest easy, my friend," Yingst tweeted. It is now unclear if the foreign correspondent plans to return to Ukraine or his home base in Israel.
However, Yingst has returned to Ukraine, writing on Twitter, "Back in Ukraine. Our coverage continues" on April 11.
Trey Yingst has been reporting for Fox since 2018.
During his career thus far, Yingst has been a correspondent for Washington news on One America News (OAN), reporting on major events early in the Trump administration. Before that, he worked for BBC News and covered major breaking news stories such as the Baltimore and Ferguson police brutality protests.
Article continues below advertisement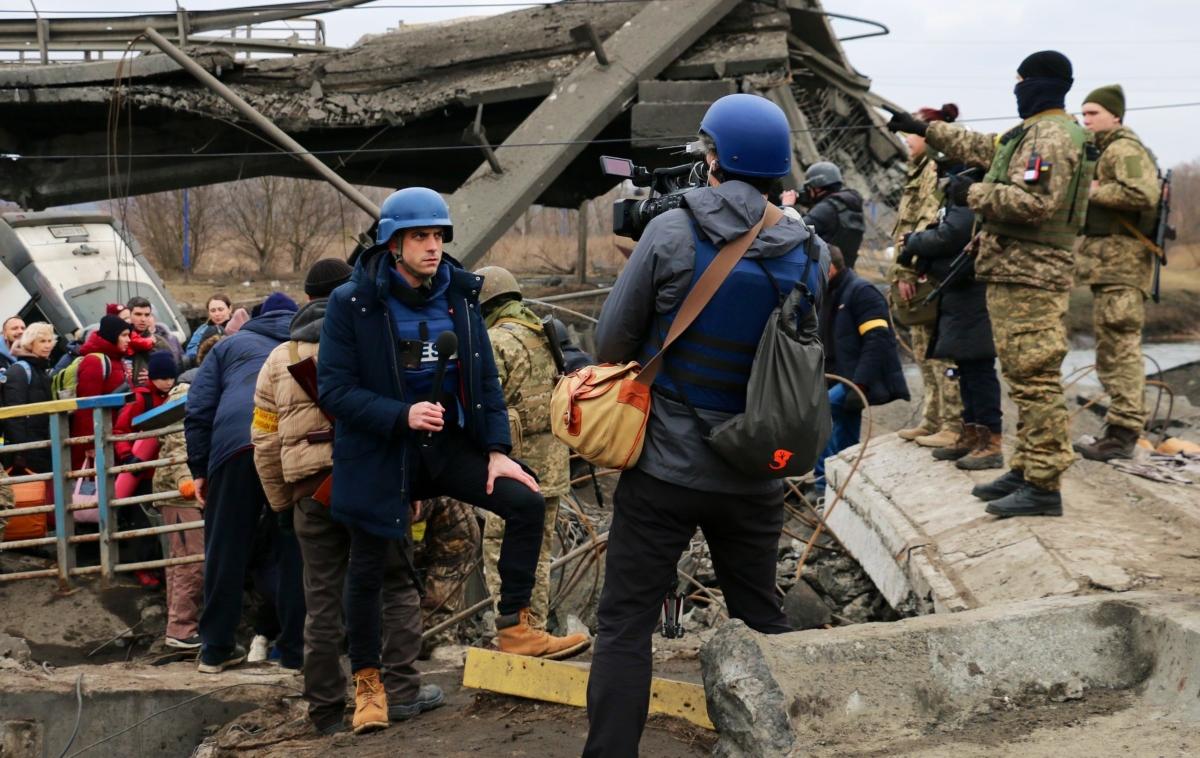 In 2018, Yingst joined Fox News Channel. As a foreign correspondent, he has been covering the events unfolding in Ukraine, reporting from its capital city of Kyiv. His Fox News biography states that he was named to the Forbes 30 Under 30 list for media in 2019. Yingst signed a new multi-year contract with Fox in October 2021.
Article continues below advertisement
Yingst arrived in Ukraine before the invasion in February 2022.
According to his Twitter account, Yingst was in Ukraine before the Russian invasion actually began. His reports have included numerous videos reported from scenes of bombings, attacks, and protests while covering the conflict there. As the violence escalated, Yingst expressed his respect and compassion for his colleagues who were injured or killed in Ukraine.
Article continues below advertisement
On March 14, he posted that he was "thinking of" colleague Benjamin Hall, who was with Pierre Zakrzewski and Oleksandra "Sasha" Kuvshynova at the time of their deaths. Hall was hospitalized in Ukraine following that incident.
He tweeted his sadness about the death of longtime Fox cameraman Pierre Zakrzewski on March 15.
Zakrzewski was a 55-year-old camera operator who had covered many dangerous conflicts throughout his career. Yingst tweeted, "I don't know what to say. Pierre was as good as they come. Selfless. Brave. Passionate. I'm so sorry this happened to you."
Article continues below advertisement
After Kuvshynova's death was confirmed, Yingst added his condolences to her family as well. Some had wondered if Fox had deliberately left her out of coverage for some reason, but Yingst and others at the network noted that the delay was due to efforts to ensure accuracy and that her family had been properly informed before sharing it publicly.
Yingst returned to Ukraine in April 2022.
According to his Twitter, Yingst is back on the frontline in Ukraine.
"On the road to Kyiv," he tweeted on April 11, along with photos of the devastation in the European country. He also shared that he was hearing air sirens.
Fans of the reporter showed their support on the social media platform.
Article continues below advertisement
"Please stay safe. You are a brave and committed journalist and represent this profession in the very best way," one follower wrote before another added, "Stay safe! [The] U.S. and the world need to see these things."
A third chimed in, "You're the most awesome journalist on the ground in Ukraine. Good to see you back."