Is Former Supreme Court Justice Stephen Breyer Conservative or Liberal?
It has been assumed that Justice Breyer is a liberal Democrat, but people want to know for sure. Here's what we know about his political leanings.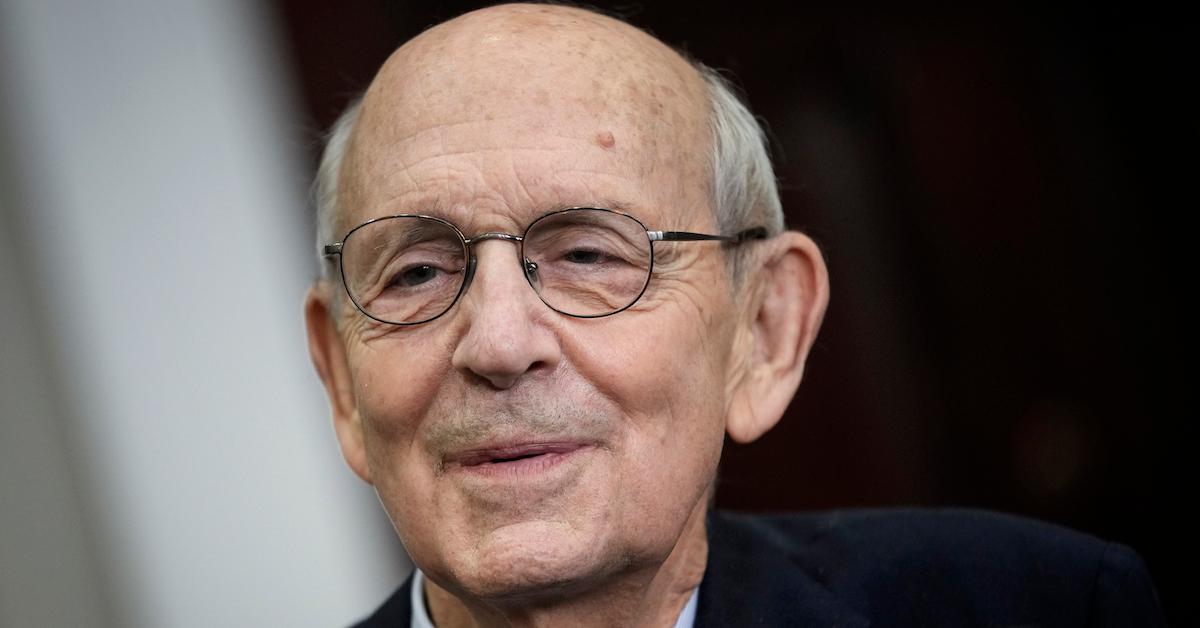 As Justice Stephen Breyer closes the curtain on his 27-year career with the Supreme Court, people are looking back at his track record and wondering, was he liberal or conservative?
Article continues below advertisement
Article continues below advertisement
After the Supreme Court chose to strike down Roe v. Wade, a new precedent was set and people want to know for sure where the loyalties of those in power lay.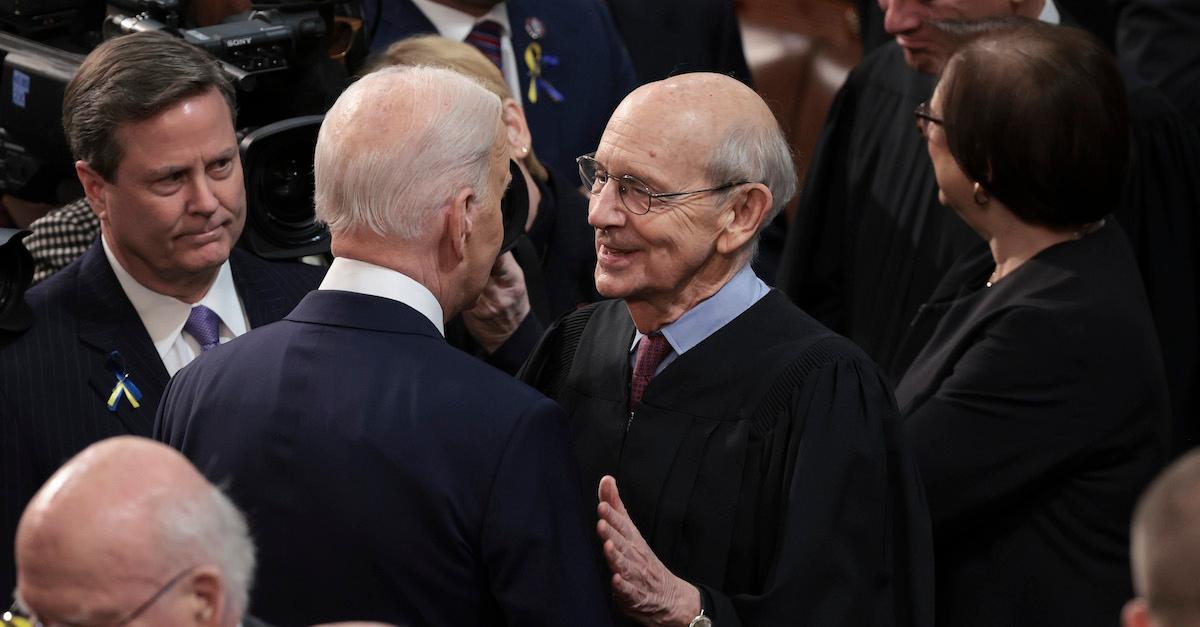 Article continues below advertisement
Justice Breyer's political ideology has been consistent over the years.
Breyer has served on the Supreme Court for many years and is largely considered to be one of the more liberal-leaning Justices, though his position has been questioned at times. Ballotpedia reported on Breyer's Martin-Quinn score. The Martin-Quinn scores were created by Andrew Martin and measure where the Justices lay within their political ideology.
For the 2020–2021 year his score was -1.9, ranking him as the second most liberal Justice for the term right behind Justice Sonia Sotomayor who scored at -3.96. In 2010, Breyer was interviewed by NPR where he shared his perspective on what it means to be a Justice and what the Constitution actually represents.
Article continues below advertisement
Article continues below advertisement
According to Breyer, the founding fathers knew the Constitution would have to evolve over time, it was never meant to be a stagnant document. He said the founders knew "perfectly well that conditions would change. The values don't change. The circumstances do." He pointed to the Constitution outlawing "cruel and unusual punishment." Breyer argued, "Flogging as a punishment might have been fine in the 18th century. That doesn't mean that it would be ok and not cruel and usual today."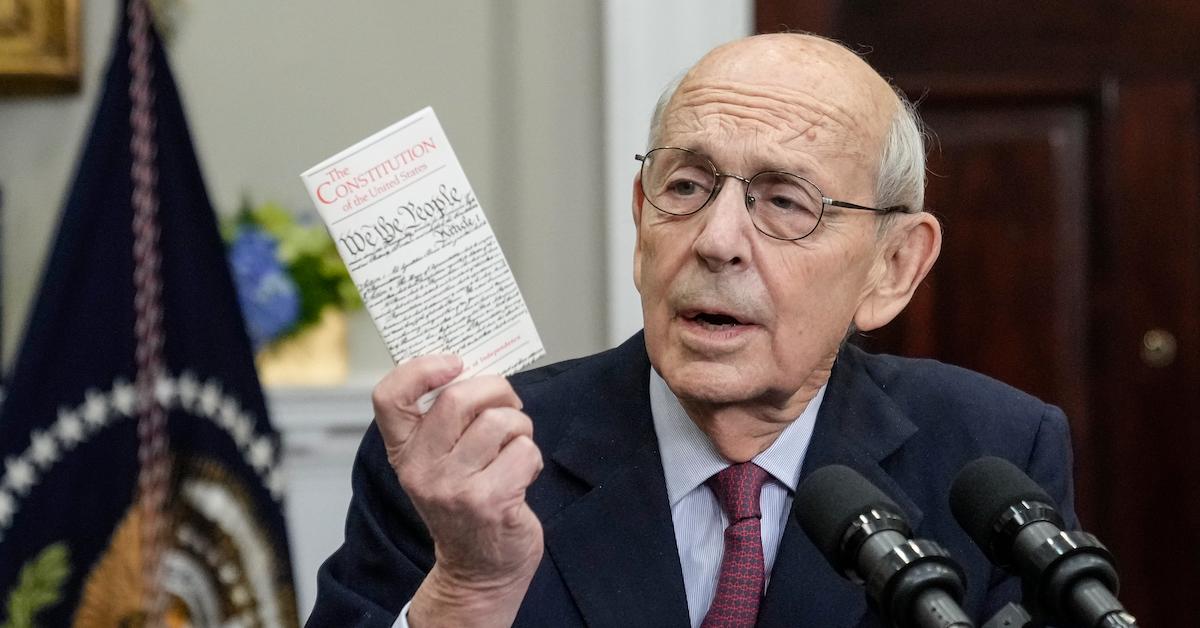 Article continues below advertisement
Additionally, Breyer stated that Justices aren't appointed to make decisions based solely on history. He said, "History is very often in these matters... a blank slate or a confused slate, and if you want to govern the country by means of that history, then you better select nine historians and not nine judges to be on the court." He described being a Justice as dealing with the Constitution as a border and the Justices are border patrol.
Article continues below advertisement
He said that certain hot-button issues like voting, elections, abortion, or school prayer may lie on the outside or inside of the border. Whether or not that's the case can be a "difficult" question to answer.
Article continues below advertisement
How has Justice Breyer voted on important cases?
In the 2021 case of Does v. Mills, Breyer voted not to suspend the state of Maine's COVID-19 vaccine mandate for those who worked in the healthcare field, according to Ballotpedia. In a 5-4 majority, Breyer contended that in the case of June Medical Services LLC v. Russo, Lousiana Act 620 was unconstitutional and "infringes their patient's rights to access an abortion."
Article continues below advertisement
Article continues below advertisement
Recently, Breyer, Sotomayor, and Kagan dissented from the court striking down Roe v. Wade. "With sorrow — for this Court, but more, for the many millions of American women who have today lost a fundamental constitution protection — we dissent," wrote the three Justices, as reported by Ballotpedia.
Article continues below advertisement
Is Justice Breyer conservative or liberal? Is he a Democrat?
Breyer has a history of attempting to balance opposing ideas. In the 2000 case of Stenberg v. Carhart, a case dealing with partial birth in Nebraska, Breyer wrote the 5-4 majority opinion where he acknowledged the millions of Americans who believe that life starts at conception and acknowledged that women should have the right to choose.
While Breyer may have been conservative-leaning in a few instances throughout his career, his track record and results on the Martin-Quinn scale contend that he's more liberal than he is conservative. His Wikipedia profile also labels his political party as Democratic.