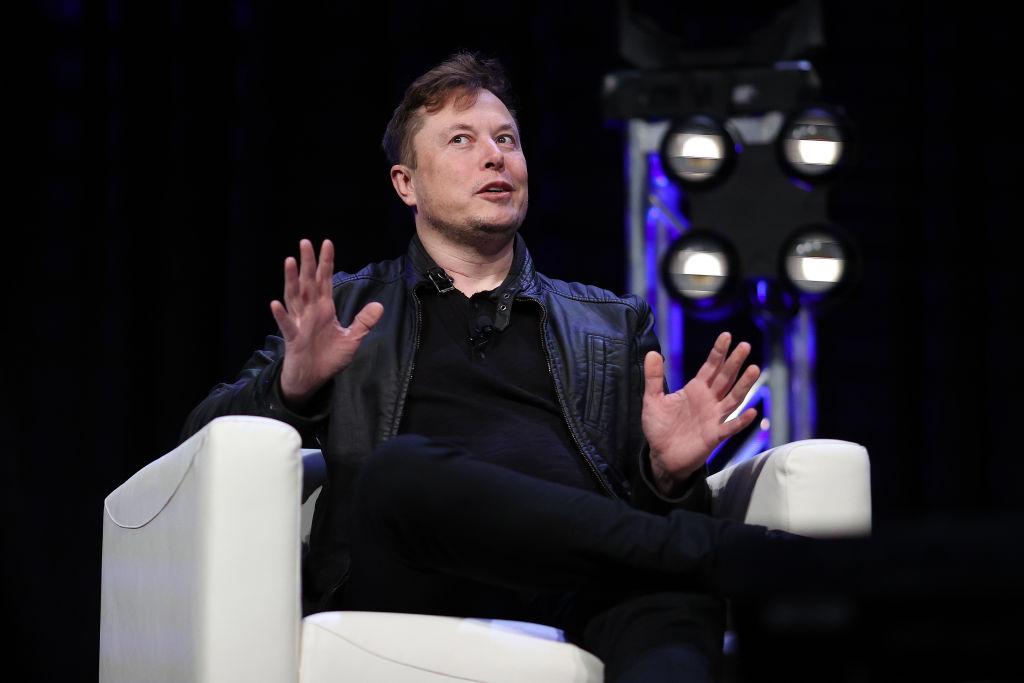 Is SpaceX Token Legit? Beware — No Official Ties to Elon Musk
Elon Musk-led SpaceX is among the most promising startups in the space travel sector. Many investors are hoping for a SpaceX IPO for a chance to invest in its stock. Should you invest in the SpaceX token before the stock becomes available? While there are plenty of investment opportunities in the crypto industry, there are also many scams that investors should watch out for. Is the SpaceX token legit?
Article continues below advertisement
Article continues below advertisement
Founded in 2002, SpaceX makes rockets and spacecraft. Its clients include NASA, which relies on its spacecraft to transport scientists and cargo to the International Space Station (ISS). Thanks to the technology provided by SpaceX, NASA was able to send a group of astronauts to the ISS in 2020 from U.S. soil for the first time in decades. For a long time, NASA depended on Russia for such space missions.
SpaceX also helps other companies launch their satellites into space for a fee. The company provides space tours — a business that puts in it competition with Jeff Bezos's Blue Origin and Sir Richard Branson's Virgin Galactic. From a business standpoint, SpaceX has lucrative revenue opportunities.
Article continues below advertisement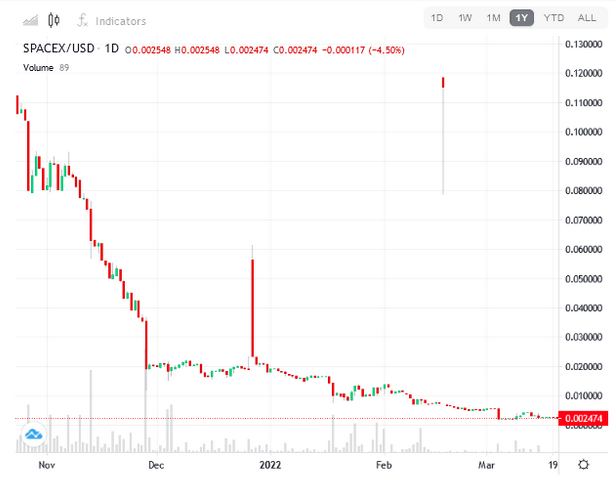 How is SpaceX involved in crypto?
SpaceX is one of several companies founded and led by Musk, who's also part of the team that build the digital payments platform PayPal. Musk's other companies are electric automaker Tesla and underground transportation infrastructure provider the Boring Company.
Article continues below advertisement
Article continues below advertisement
Musk is a big fan of cryptocurrencies. He has personal investments in Bitcoin, Ethereum, and Dogecoin. Also, Tesla accepts Dogecoin as payment for some of its merchandise. SpaceX has plans for a moon mission funded by the meme crypto Dogecoin.
Article continues below advertisement
Is SpaceX token legit?
There's a cryptocurrency called SpaceX token and many people wonder whether Musk is involved with it. Musk has been outspoken about his crypto investments and projects, like the SpaceX DOGE-1 moon mission. However, none of Musk's companies have issued an official cryptocurrency under its own brand. Musk hasn't talked about such plans, which makes the SpaceX token questionable.
Article continues below advertisement
In addition to the SpaceX crypto, there are also other tokens that appear related to Musk but they don't have official ties to him. The tokens include Teslacoin, SpaceX Floki, Starlink crypto, Dogelon, and Elongate crypto.
Article continues below advertisement
Who own SpaceX token?
The SpaceX token is part of a crypto project called MuskSwap, which describes itself as a DeFi platform that brings out the best of decentralized exchanges such as Uniswap, PancakeSwap, and SushiSwap. In addition to the SpaceX-linked crypto, MuskSwap has also issued a number of Musk-inspired cryptocurrencies.
Is SpaceX token a good investment?
Few investors would think twice about investing in a crypto project truly backed by Musk, considering his many world-class achievements. However, the SpaceX token doesn't have anything to do with the Tesla CEO. While the crypto may not be an outright rug pull scam, it raises many questions why it has sought an association with Musk without revealing official ties. Therefore, if you're seeking a cryptocurrency with Musk's blessing, you would do well to avoid the SpaceX token. Instead, Bitcoin, Ethereum, and Dogecoin are better cryptos for investors.