Is Ravencoin a Good Investment? Should You Buy in 2021?
One promising altcoin is Ravencoin, which lets users transfer real and digital assets via tokenization directly among each other.

There are hundreds, if not thousands, of alternative cryptocurrencies—also known as altcoins—out there on the market right now. While many of them might not have the same mainstream attention that Bitcoin, Ethereum, or Dogecoin have at the moment, that doesn't mean they lack in potential, either.
Article continues below advertisement
Article continues below advertisement
One altcoin that's gaining some traction right now is Ravencoin. Like most altcoins, Ravencoin was designed with a specific purpose in mind. In this case, to transfer assets directly between two parties without requiring any intermediaries. With this purpose in mind, is there a future for Ravencoin? Should you invest in Ravencoin? If so, why are the prices still so cheap?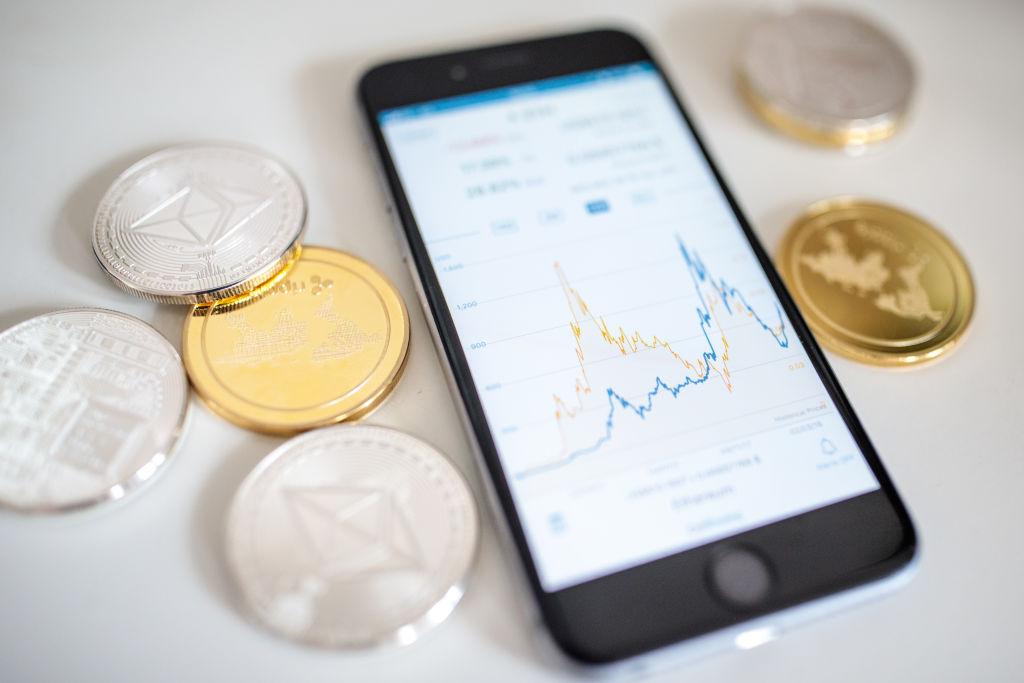 Article continues below advertisement
What Ravencoin is used for
While it's possible to directly exchange assets from one party to another (peer-to-peer) through Ethereum and other mainstream blockchain platforms, that isn't what they were originally designed for. That's where Ravencoin comes in. Ravencoin started off as a fork of Bitcoin, which means that it uses some of the same architecture, like Bitcoin's PoW (Proof of Work) consensus mechanism.
Ravencoin lets users transfer tokens that represent real-life assets. This could include stocks, gold and silver, collectibles, and hard assets. Even more abstract assets—like airline miles—can be traded among users thanks to Ravencoin.
Article continues below advertisement
Article continues below advertisement
Ravencoin is a solid long-term investment
Unlike Bitcoin, which acts more like a type of cyber currency, specialized altcoins like Ravencoin occupy a very specific niche in the blockchain ecosystem. While that means Ravencoin likely won't become as big as Bitcoin or Ethereum, due to its more specialized nature, it's filling a very important function that's going to become even more popular as crypto becomes mainstream.
Article continues below advertisement
As a result, Ravencoin is a pretty solid investment, especially since it still remains under the radar. While you might not want to put your entire investment portfolio into Ravencoin, it's worth a spot in a diversified altcoin portfolio. However, unless a celebrity investor or someone equally famous calls out Ravencoin in particular, like Elon Musk did with Dogecoin, investing in Ravencoin seems more like a long-term crypto investment.
Article continues below advertisement
Ravencoin's outlook in 2021
As long as Bitcoin and blockchain continue to become more popular, altcoins like Ravencoin are expected to see a spillover effect in exposure as well. Despite how mainstream Bitcoin is becoming, with public companies like Tesla saying that you can pay in bitcoin, most people haven't had much exposure to the rest of the wide blockchain ecosystem.
Article continues below advertisement
As more new people embrace crypto going into 2021 and beyond, the degree of exposure to altcoins like Ravencoin is going to steadily increase. It isn't just Ravencoin that's going to experience this. All useful blockchain projects are going to see the same thing.
Ravencoin can also find a niche for itself amid the explosive popularity of NFTs (non-fungible tokens). As crypto investors look to buy unique tokens representing crypto art, digital collectibles, and other unique assets, Ravencoin could see its popularity explode due to it occupying a somewhat similar niche.
Article continues below advertisement
Article continues below advertisement
Where to buy Ravencoin
While Ravencoin is a fairly popular altcoin, that doesn't mean it's available on every single cryptocurrency exchange. Coinbase, for example, still doesn't have Ravencoin, despite fans of the altcoin consistently asking for its inclusion.
However, exchanges that are known for carrying a wide collection of altcoins, like Binance, have Ravencoin available for purchase. Other smaller cryptocurrency exchanges also carry Ravencoin as well, like Bittrex and CoinSpot.