How Investors Can Play Nikola Stock Amid Pullback
Investors are wondering if Nikola (NKLA) stock is a good buy now after seeing it fall nearly 90 percent from its peak.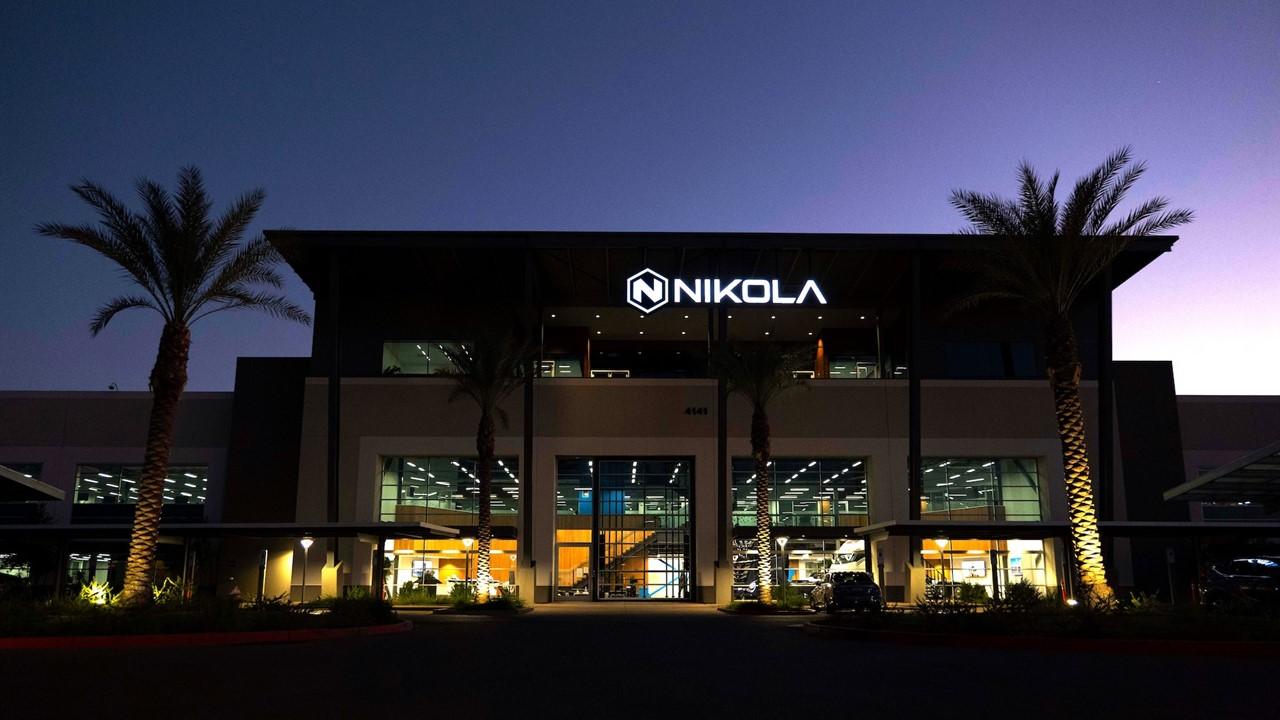 Nikola (NKLA) stock has pulled back significantly. However, the electric vehicle industry still has bright prospects. What is NKLA's stock forecast and should you buy on the dip? Or is it better to stay away from the shares of this Tesla (TSLA) competitor?
Article continues below advertisement
Article continues below advertisement
Nikola has focused on the electric truck market. Its vehicles will be able to run on either battery or hydrogen fuel cell power. The interest in electric vehicles is soaring as the world races to combat climate change. Nikola could benefit from the Biden administration's plan to make all federal government vehicles electric.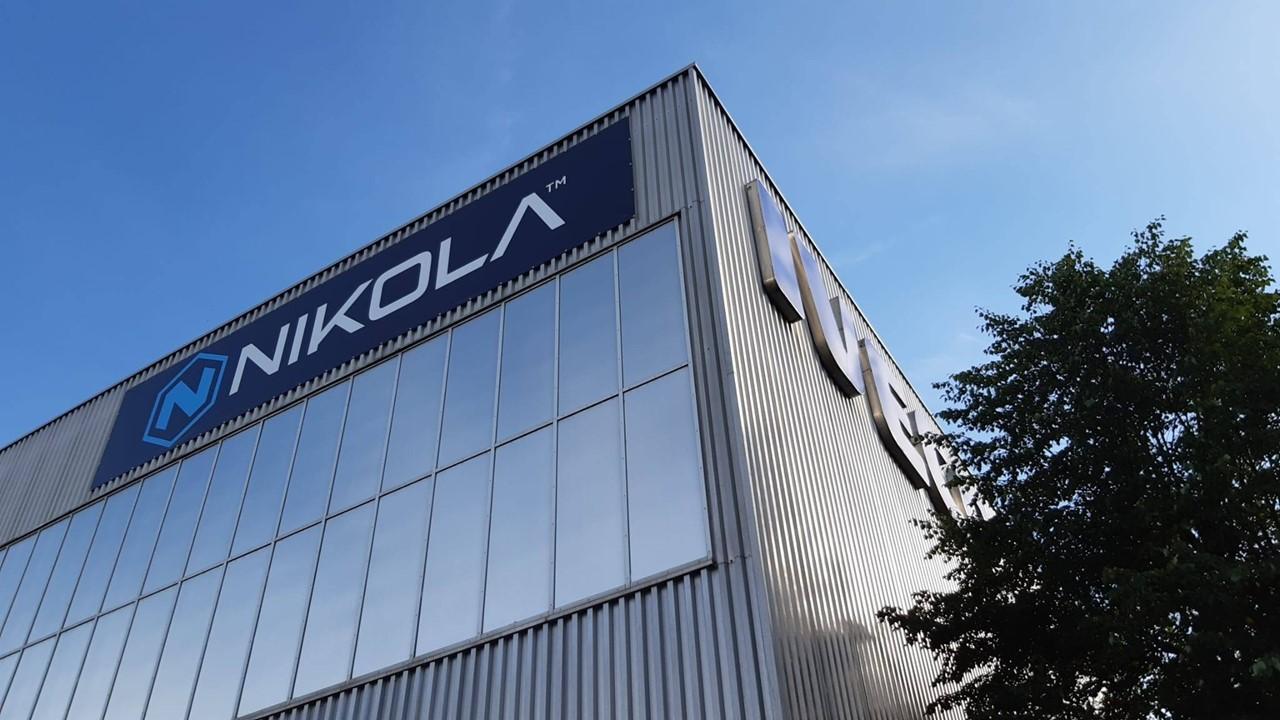 Article continues below advertisement
Nikola's news impacts the stock
There have been several events around Nikola that have impacted the stock. On March 27, a law firm led by former Louisiana Attorney General Charles Foti announced that it was investigating Nikola. The probe is connected to the Hindenburg Research report. It seeks to find out if Nikola executives and the board violated their fiduciary duty to shareholders. The Hindenburg report alleged investor fraud and forced Nikola founder and chairman Trevor Milton to resign, which caused Nikola stock to crash. The probe could add downward pressure to the stock.
In other Nikola news, Hanwha, a South Korean-based industrial company, is significantly reducing its exposure to Nikola stock. Hanwha was an early Nikola investor and strategic partner. It owns 22 million Nikola shares for a stake of 5.7 percent. Hanwha plans to sell 11 million shares in a series of transactions that will start in June and conclude in December and half its current stake in Nikola.
Article continues below advertisement
Article continues below advertisement
Also, Deutsche Bank thinks that Nikola will need about $1 billion in additional capital before it breaks even. It means that the Tesla competitor might continue to sell more shares, which would dilute its stock, to raise the money. Recently, the company announced plans to sell $100 million worth of shares to boost its cash. The planned sale caused NKLA stock to tumble. The company plans to invest the proceeds in the construction of its Arizona manufacturing facility as well as charging infrastructure for its electric vehicles.
Why Nikola (NKLA) stock fell
Nikola stock has fallen by nearly 30 percent in the past month and 85 percent from its peak. The Hindenburg report alleging investor deception, strategic investor Hanwha's move to sell a large stake, and concerns about dilution have dragged NKLA stock.
Article continues below advertisement
Nikola went public in a SPAC deal. The recent selling in Nikola stock comes as the SEC started monitoring the SPAC space closer. The SPAC boom has raised concerns about a stock market bubble.
Article continues below advertisement
NKLA's stock forecast
Nikola stock has traded in the range of $10.51–$93.99 over the past year. Investors became curious about NKLA's stock forecast after seeing it pull back nearly 90 percent from its high. Is now the time to accumulate Nikola shares on the cheap or you better stay away?
Article continues below advertisement
NKLA stock carries a consensus target price of $27.50, which implies 94 percent upside potential from the current level. The high target price of $47 implies more than a 230 percent upside. Even the low target price of $17 implies a 20 percent upside.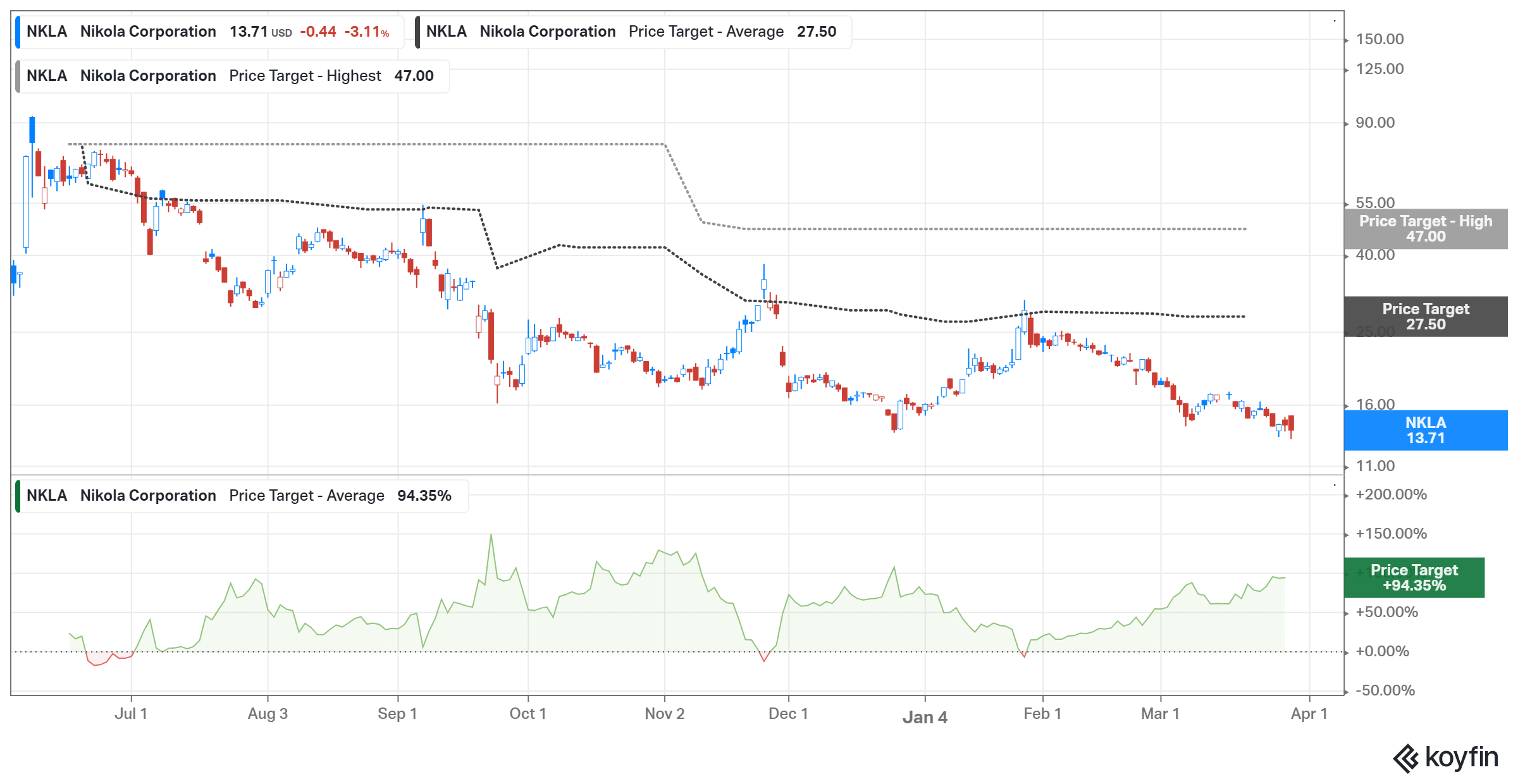 Article continues below advertisement
Article continues below advertisement
How to short Nikola stock and the risks to keep in mind
Nikola is among the heavily shorted EV stocks. The short interest in NKLA stock now stands at more than 20 percent—compared to a short interest of 4.7 percent in Tesla stock and 4 percent in NIO stock. EV SPAC stocks Lucid Motors (CCIV) and Proterra (ACTC) have short interests of 6.7 percent and 16 percent, respectively.
You might want to short NKLA stock if you believe it's going to continue falling. Shorting Nikola stock involves borrowing the shares from your broker and selling them at the market price. If the bet goes your way, meaning Nikola stock declines, you would buy the shares back on the cheap and return to the broker.
Article continues below advertisement
Robinhood and SoFi don't support shorting stocks, but you can do it through brokers like Fidelity, Schwab, TD Ameritrade, Webull, and TradeStation. There's usually a borrowing fee when shorting stocks.
Article continues below advertisement
When shorting Nikola stock, don't forget that the strategy recently backfired for hedge funds that bet against GameStop stock. Retail investors on Reddit's WallStreetBets banded together early in 2021 to drive up prices of heavily shorted stocks like GME, which triggered a short squeeze that caused short sellers massive losses.
Should you buy Nikola (NKLA) stock now?
Nikola stock might appeal to bargain hunters seeking a discount entry opportunity into the electric vehicle industry. In addition to NKLA stock looking cheap now, the high short interest makes it a potential candidate for a GameStop-like short squeeze that made good money for many retail investors. Since there's still potential for Nikola stock to fall more, it would be advisable to wait to see if the stock comes down a bit more before buying.