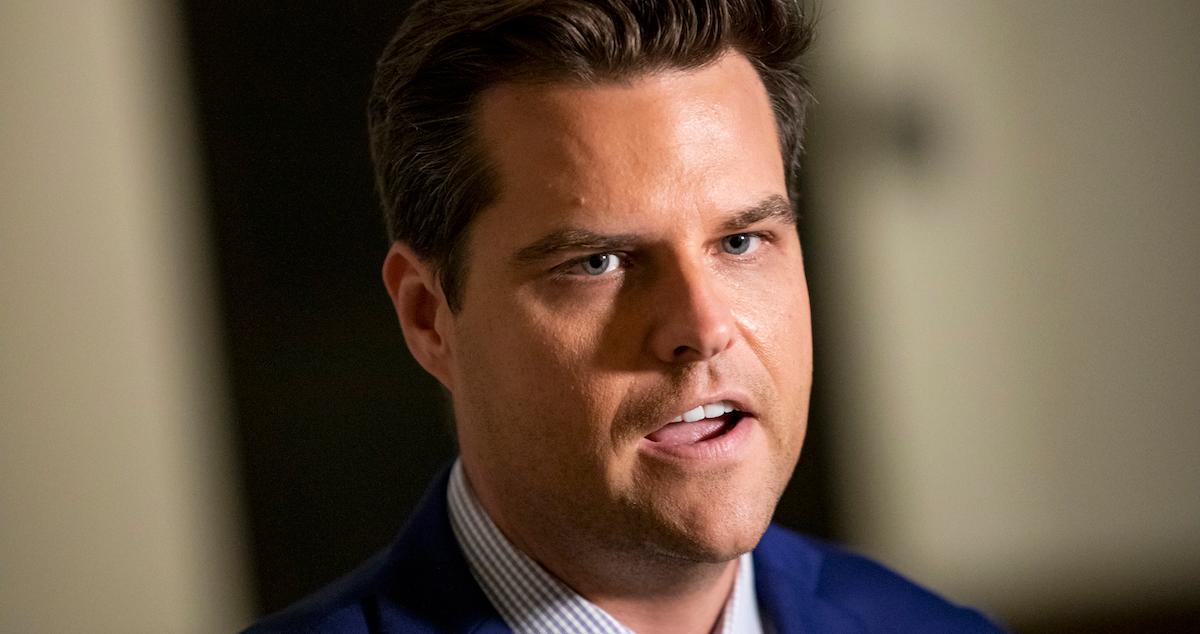 Is Matt Gaetz Still in Congress Amid Allegations and Controversies?
By Robin Hill-Gray

Jan. 6 2022, Published 4:31 p.m. ET
Matt Gaetz was elected to be the U.S. Representative for Florida's first congressional district in 2017. The Republican Congress member has been a strong ally of former President Donald Trump. In 2020, Gaetz's name made headlines, but not for politics. Amid allegations and controversies, is Gaetz still a member of Congress?
Article continues below advertisement
The U.S. Department of Justice opened a case against Gaetz that alleges he had a sexual relationship with a 17-year-old girl and paid her to travel across state lines with him. Due to the direct violation of federal interstate sex-trafficking laws, the House of Ethics also launched a case against him in 2021.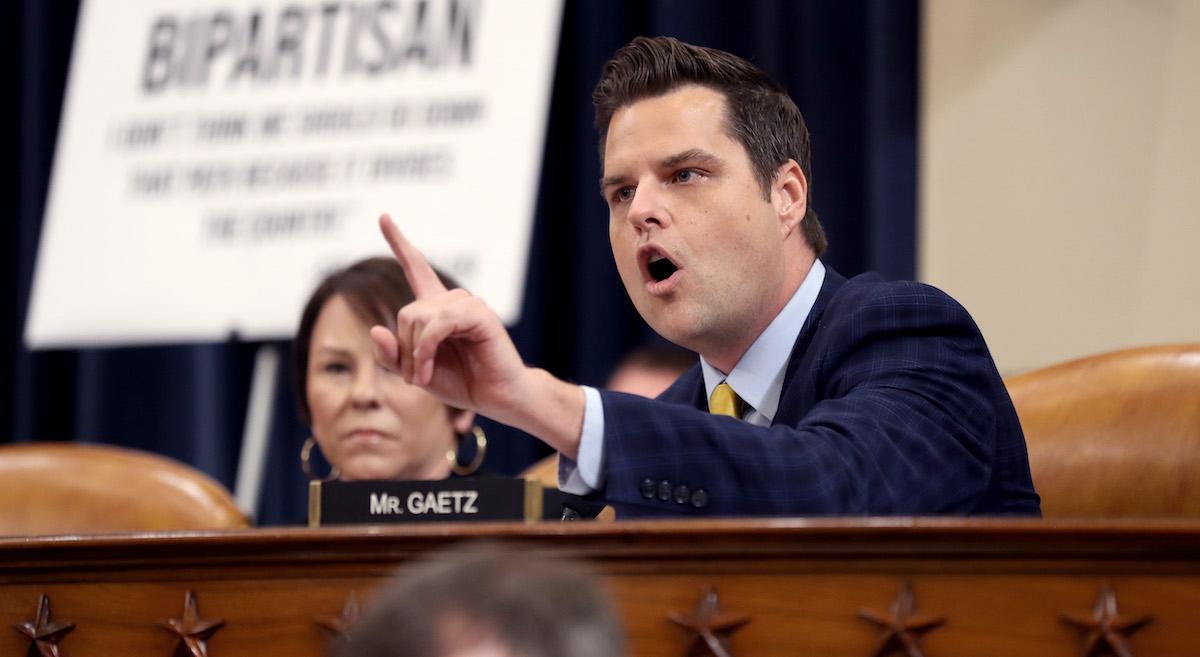 Article continues below advertisement
Matt Gaetz isn't a stranger to controversy.
This wasn't the only thing that put Gaetz in the spotlight. In 2019, he put out a (now-deleted) tweet aimed at Trump's former attorney and vice president of the Trump organization, Michael Cohen. Gaetz implied that Cohen had extramarital affairs and also alluded to the possibility that Cohen's wife had been unfaithful to him while he was imprisoned.
Members of Congress quickly viewed the tweet as witness tampering or an attempt to intimidate a witness. Cohen was scheduled to be a witness in a hearing about his relationship with Trump. The investigation of sex trafficking was part of a larger investigation following Joel Greenberg who was a friend of Gaetz and also worked in Florida as a politician. The charges against Gaetz (similar to Greenberg's) are that he solicited women on escort "sugar daddy" websites.
Article continues below advertisement
News outlets reportedly gained access to evidence that shows a payment from Gaetz via Cashapp to a woman for sex. The woman who received the money concurred that the "payments were for sex" with both Gaetz and Greenberg. Gaetz spoke on the allegations against him and said, "Washington scandal cycles are predictable, and sex is especially potent in politics. Let me first remind everyone that I am a representative in Congress, not a monk, and certainly not a criminal."
Article continues below advertisement
Is Matt Gaetz still a memeber of Congress?
In response to these allegations, Gaetz privately spoke of taking early retirement. However, the statement was never confirmed by Gaetz or his spokesperson. Eventually, Gaetz addressed his plans to the public. Gaetz said that he was "absolutely not resigning." He added that there's a lack of credible evidence that proves he behaved improperly towards anyone "in the manner by which Democratic Gov. Andrew Cuomo has ten accusers."
It appears that Gaetz is still an active member of Congress. He made headlines again for his decision to honor the Jan 6. insurrectionists. Rolling Stone reported that Gaetz is proud of the "work" done on January 6, 2021, that made "legitimate arguments about election integrity." Gaetz and Marjorie Taylor-Greene honored the insurrectionists by marching to the Capitol. They also took part in press interviews.