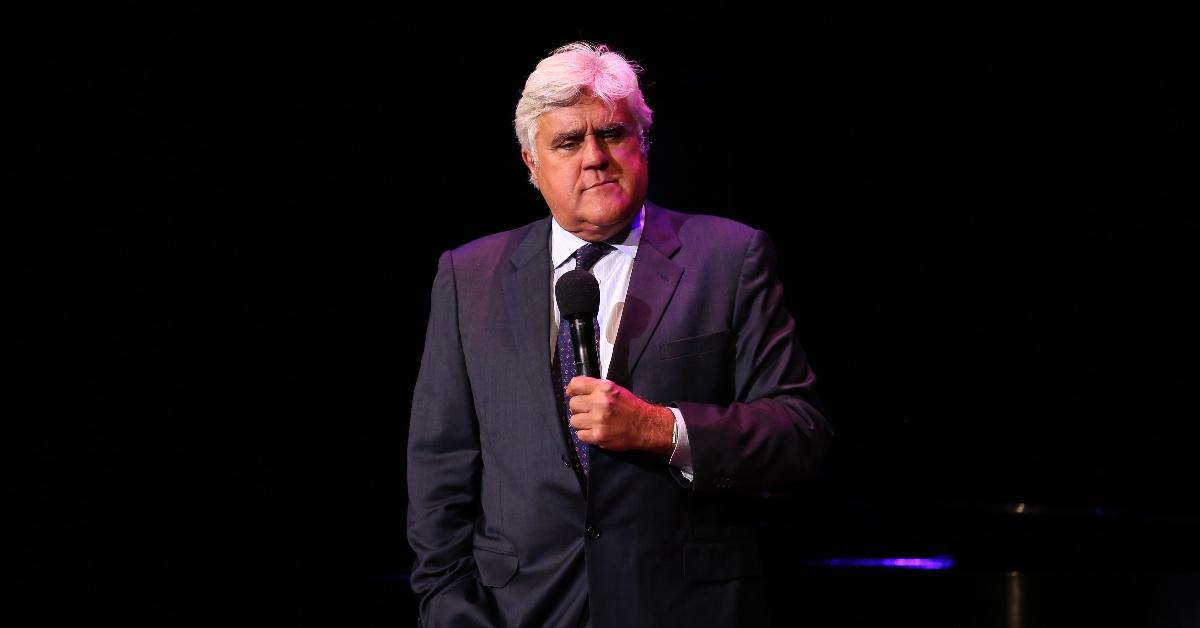 Jay Leno Is a Wealthy Man, but Is He a Billionaire?
By Jennifer Farrington

Apr. 21 2022, Published 4:20 a.m. ET
The infamous Will Smith–Chris Rock slap during the Oscars won't pass without commentary from Jay Leno, former host of The Tonight Show. In an interview with Palm Beach Daily News, Leno acknowledged how "troubled" he felt, but it wasn't over the slap: it was Smith's behavior after returning to his seat that worried him most. He was also shocked by the Academy of Motion Picture Arts and Sciences' lack of action.
Article continues below advertisement
Since Leno has put his two cents in on the matter, we only thought it to be fair to turn the spotlight on him. Is Jay Leno a billionaire?
James Douglas Muir Leno
TV host, comedian, and writer
Comedy has always been a passion of Jay Leno's. Some years after he started a comedy club while attending Emerson College, he went on to appear on The Tonight Show, which he later took over. From TV hosting gigs to snagging small roles in major motion films, Leno has built quite the résumé (and net worth).
Birthdate: April 28, 1950
Birthplace: New Rochelle, N.Y.
Education: BA in speech therapy from Emerson College
Spouse: Mavis Leno
Kids: 0
Article continues below advertisement
Sure, Jay Leno has a remarkable car collection but he isn't a billionaire—yet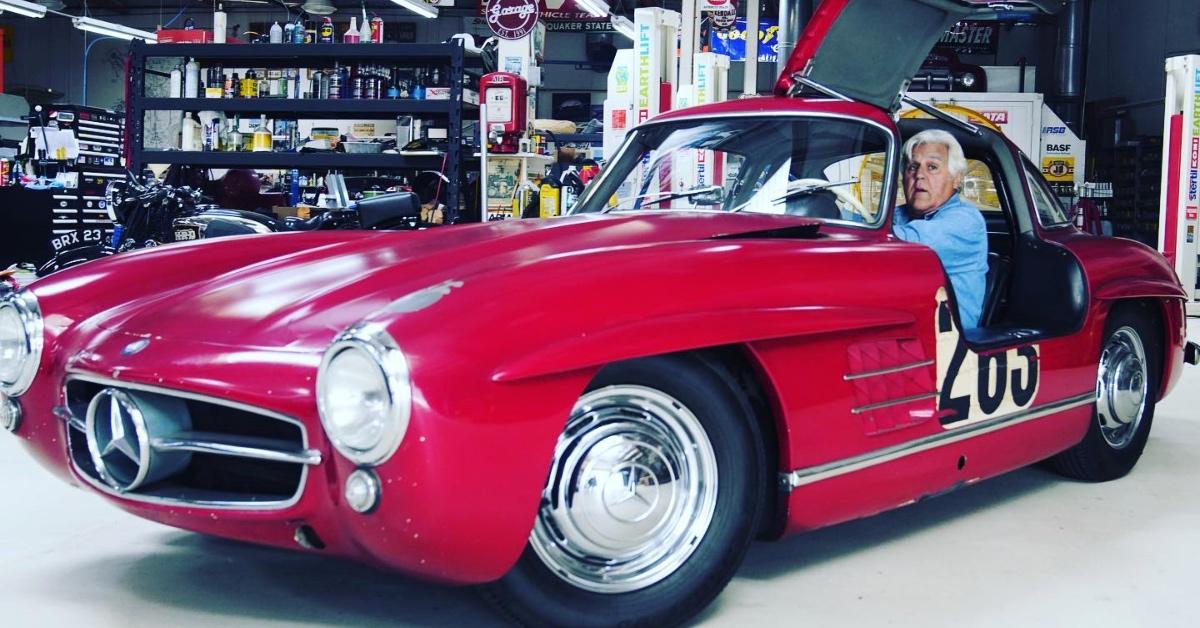 From 1992 to 2009, society found itself being entertained by Leno as he hosted The Tonight Show, which has since been taken over by Jimmy Fallon. During his time hosting, Leno is said to have raked in $320 million, reports Celebrity Net Worth. But that wasn't Leno's only form of income and he has since found ways to continue growing his net worth, which is now estimated to be around $450 million.
What's Jay Leno up to these days?
Although Leno has retired from The Tonight Show, he hasn't given up on his acting career. When Leno isn't spending time at his California residence, he's performing stand-up comedy or hosting TV series Jay Leno's Garage. According to the official Jay Leno's Garage Twitter page, new episodes air on Wednesdays at 10:00 p.m. ET on CNBC. They can also be viewed on YouTube.
Article continues below advertisement
In addition to hosting an automotive-themed series, Leno hosts game show You Bet Your Life with his longtime friend Kevin Eubanks. The show aims to bring back "your favorite comedy bits" and delivers "funny contestant interviews."
Article continues below advertisement
Leno's stand-up performances are still going strong, too. Whereas the former Tonight Show host did share with Palm Beach Daily News that he tries to "come home every two days," he's still very active. One thing Leno has changed in his performances, however, is the content he delivers. Leno told the news outlet, "I've taken politics out, only because it's so divisive. I don't dwell on it."
While Jay Leno's acting career may still be fueling his fortune, we can't ignore his other valuable assets
It's clear Leno continues to prosper in entertainment, though his fortune is built on much more than his earnings. Celebrity Net Worth shared that he boasts a valuable collection of 300+ cars that are estimated to be worth $100 million or more.
Now, if you're wondering what Leno's most proud of, it's actually his commitment to his wife, Mavis Leno. The two have been married for 42 years and continue to enjoy their life together.