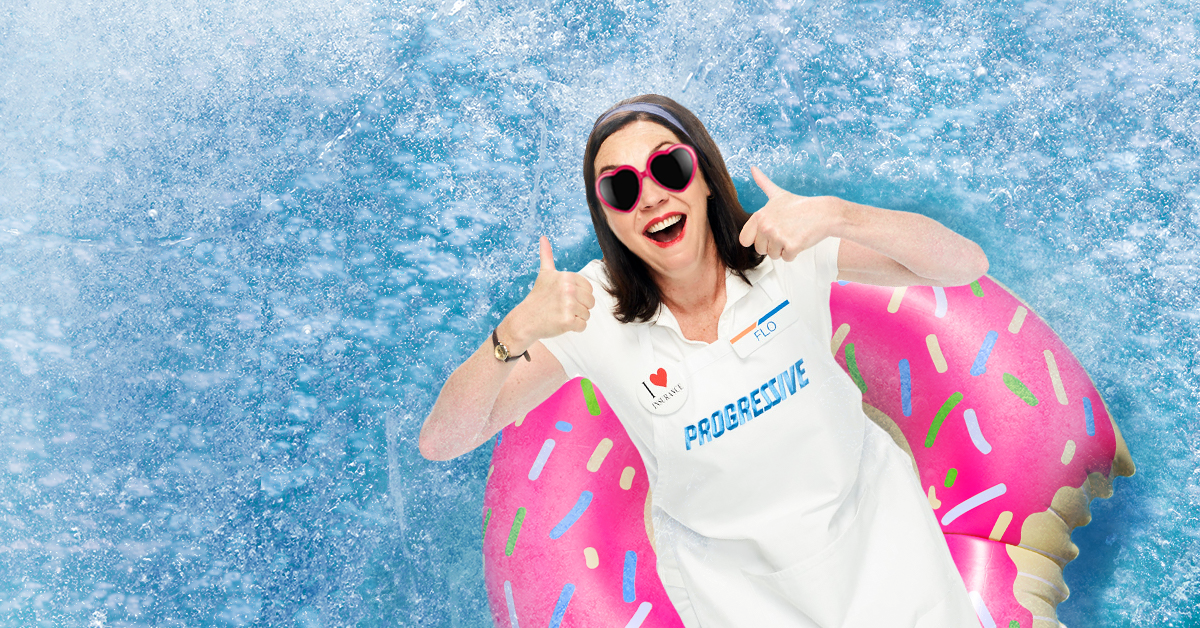 Flo From Progressive Makes More Than You Might Think
By Jennifer Farrington

Apr. 20 2022, Published 3:45 p.m. ET
Her name is actually Stephanie Courtney, although many know her as "Flo" from Progressive. Perhaps she gained significant recognition for her role with the insurance carrier for her comedic tone and witty character. And that's probably because she's, well, a professional actress and comedian.
Article continues below advertisement
If you've ever wondered who Flo is and how much she gets paid for her role in Progressive Insurance commercials, we've uncovered the details on this and much more.
Flo from Progressive is actually a successful actress with a net worth in the millions!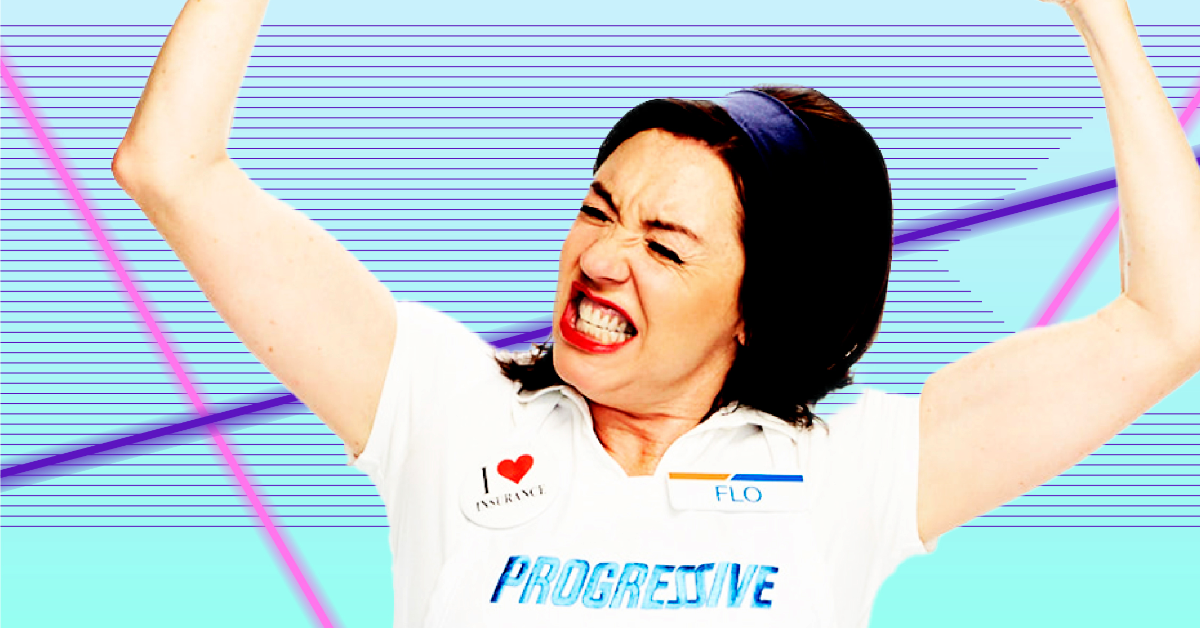 Courtney, commonly known as "Flo," has a net worth of $6 million, according to Celebrity Net Worth. While we see a great deal of Courtney in Progressive commercials and the insurer's advertising material posted on Flo's very own Twitter account, she has actually appeared in well-known films and TV shows including Mad Men, ABC's The Goldbergs, and 2 Broke Girls.
Article continues below advertisement
In addition to her role in major films, Courtney, or shall we say "Flo," is also recognized as "a main company member of the famed Groundlings Theater in Los Angeles," according to her IMDB profile. The Progressive personality is also said to have performed regularly in the sketch and improv shows hosted by the theater, although it isn't clear whether she still does.
Stephanie Courtney, also known as Flo from Progressive
Stephanie Courtney began her acting career doing plays and standup. She gradually moved up in rank and booked commercials for Quaker Oats and McDonald's. It was shortly after she booked a role in the movie Mad Men that she landed the Progressive Insurance gig.
Birthdate: February 8, 1970
Birthplace: Stony Point, N.Y.
Education: Binghampton University (BA)
Neighborhood Playhouse in NYC (1994)
Spouse: Scott Kolanch
Kids: 0
Article continues below advertisement
How much does Flo from Progressive get paid?
While you might assume that TV commercials typically don't render a significant return to those acting in them, that isn't entirely true. According to data provided on behalf of Career Trend, it appears commercial actors "make more per hour than any other type of actor." The data, which was last updated in 2018, suggests that commercial actors make, on average, $51.08 an hour "compared to $41.94 across all categories of actors."
While more recent data does show commercial actors make a bit less than what was reported in 2018, commercial actors do have the potential to take home a decent annual salary. But, getting back to the person of the hour, Flo appears to be an exception to commercial actors. In 2018, Forbes reported that the actress was taking home $800,000 per year.
Article continues below advertisement
However, that salary seems to have increased since then and is now estimated to be somewhere around $2 million, according to Celebrity Net Worth. As shocking as that may be, we must admit Flo is pretty good at what she does. Since launching her Twitter page @ItsFlo, she's garnered 68.7K followers. And for a character that plays on insurance commercials, that's pretty impressive.
Article continues below advertisement
How did Stephanie Courtney land the role as Flo from Progresive?
During an interview with Cosmopolitan, Courtney shared that she grew up pretty normal "other than the fact that I was in plays all the time." Courtney recalled attending improv classes and even getting "squeezed into" a class at the Neighborhood Playhouse.
In between attending auditions, Courtney worked as a waitress and then went on to "answer phones at Smith Barney," although she continued pursuing a career in acting. The Progressive personality went on to write a play with her sister titled Those Courtney Girls and followed that up with her first national commercial for Bud Light (1999), shares Cosmopolitan.
Courtney continued booking commercials for companies like Skittles and Toyota and eventually ran across the opportunity with Progressive Insurance.