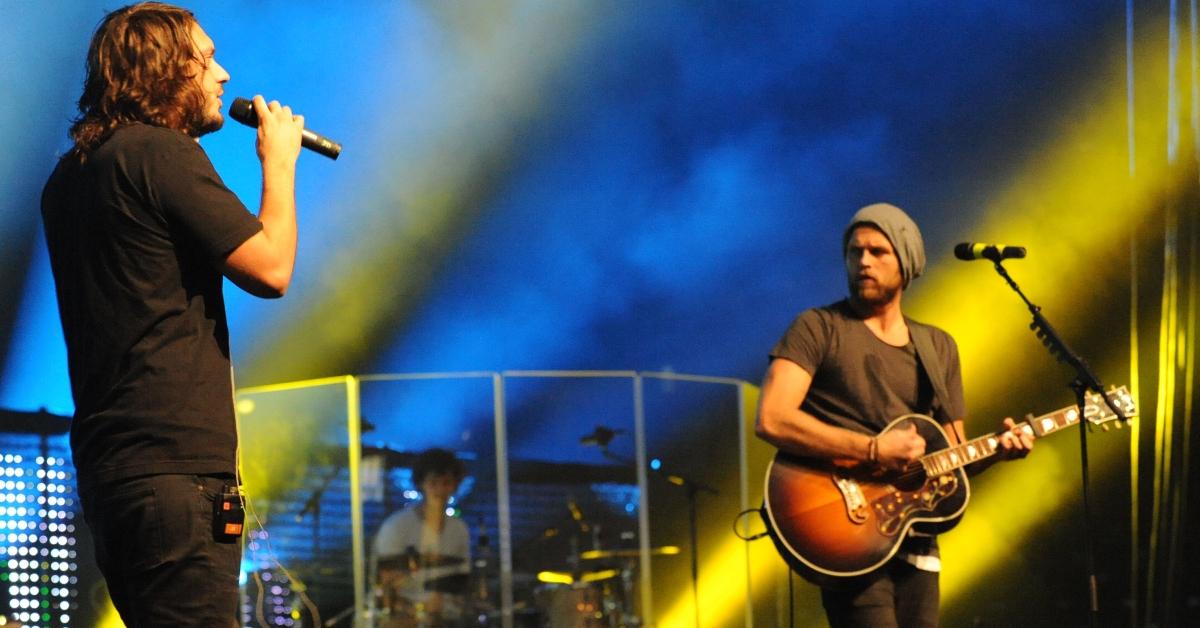 Is Christian Band Hillsong United Affiliated With Hillsong Church?
The founder of megachurch Hillsong resigned today amid allegations of sexually inappropriate behavior with two women at the church. Is Hillsong United affiliated with Hillsong Church?
Article continues below advertisement
Article continues below advertisement
Yes, there is a link between the Christian worship band Hillsong United and Hillsong Church. The band was formed in 1998 as part of the church's youth ministry program. Joel Houston, leader of the band, is the son of the disgraced church leader Brian Houston and also a pastor at Hillsong Church.
Internal church investigation found Brian Houston breached the code of conduct.
Hillsong Church leader Brian Houston resigned from the church after an internal investigation found that he breached the church's code of conduct by behaving inappropriately toward two women, the New York Times reports.
Article continues below advertisement
The church's investigation centered around two complaints that have been made against Houston over the past decade. About ten years ago, a female staff member complained to the church about inappropriate text messages from Houston that led her to resign her position.
Article continues below advertisement
Article continues below advertisement
"At the time, Pastor Brian was under the influence of sleeping tablets, upon which he had developed a dependence," the Hillsong Global Board said in a March 18 statement. "He immediately apologized to the person. We also worked closely with Pastor Brian to ensure he received professional help to eliminate his dependency on this medication, and this was achieved successfully."
In the second complaint against Houston in 2019, a different woman said that Houston knocked on her hotel room, went in, and spent some time in the room. The church board said Houston's behavior was due to "the consumption of anti-anxiety medication beyond the prescribed dose, mixed with alcohol."
Article continues below advertisement
Houston has been married to his wife, Bobbie, since 1977, and they have three children, Joel, Ben, and Laura.
Article continues below advertisement
"Hillsong Church was birthed out of Brian and Bobbie's obedience and commitment to the call of God, and we are extremely grateful for all that Brian and Bobbie have given to build His house," the church board said in a March 23 statement after Houston's resignation. "We ask that you continue to pray for them and the entire Houston family during this challenging time."
Article continues below advertisement
Australian authorities accuse Houston of concealing his father's pedophilia.
The church investigation into Houston's misconduct came at a bad time for Houston, who is also facing criminal charges in Australia for allegedly concealing past sexual abuse by his late father, Frank Houston. Frank Houston was accused of abusing nine boys when he was a Pentecostal preacher in Australia between the 1960s and 1970s, the Sydney Morning Herald reports. Australian authorities accuse Brian Houston of failing to report the abuse after his father confessed to him, the Herald reports.
Article continues below advertisement
Article continues below advertisement
Hillsong Church has locations around the world.
Brian and Bobbie Houston founded the Hills Christian Like Centre in 1983. The church's name was eventually changed to Hillsong in reference to the congregation's emphasis on music in ministry.
Hillsong Church has expanded across the globe over the past decades. In February, the church reported 150,000 regular attendees in over 30 countries. The megachurch also attracted celebrity worshipers like Justin Bieber, Chris Pratt, Kylie Jenner, and Selena Gomez.
A new Discovery Plus documentary series titled Hillsong: A Megachurch Exposed chronicles the scandals surrounding Brian Houston and other church members.