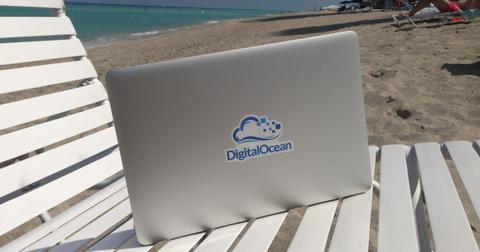 DigitalOcean IPO Is Coming Soon, Stock Looks Expensive
By Ambrish Shah

Mar. 22 2021, Published 2:51 p.m. ET
On March 15, DigitalOcean revealed the terms for its IPO. The company plans to raise $751 million in the offering. The stock is set to debut on the NYSE under the ticker symbol "DOCN." Is DigitalOcean IPO stock a good buy for investors? What can investors expect after the IPO?
Article continues below advertisement
Founded in 2012, DigitalOcean is a cloud computing company based in New York City. The company provides its services to small and mid-sized businesses globally. DigitalOcean's customers grew from 502,000 in 2018 to 573,000 in 2020. The company faces competition from Amazon's Amazon Web Services (AWS), Microsoft's Microsoft Azure, Alphabet's Google Cloud, IBM, and Oracle. DigitalOcean generates just one-third of its revenues from the U.S., while AWS generates nearly 68 percent of its revenues from the U.S.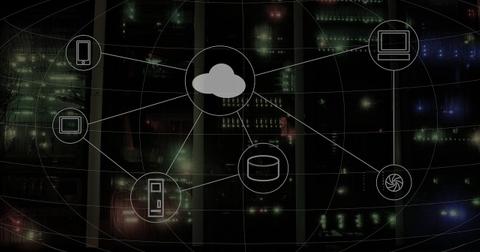 Article continues below advertisement
DigitalOcean's IPO date and stock price
DigitalOcean hasn't revealed an IPO date yet, but several reports suggest that it could come as early as March 24. The company plans to offer 16.5 million shares in the IPO, which will likely be priced between $44 and $47 per share. Tiger Global Management and insider Access Industries plan to buy a total of $175 million worth of shares in the IPO.
If DigitalOcean prices at the midpoint of that range, the company would have a valuation of $5.6 billion. The net proceeds from the offering will be used for general corporate purposes, including repaying outstanding debt, working capital, capital expenditures, and operating expenses.
Article continues below advertisement
The listed underwriters for the IPO are J.P. Morgan, BofA Securities, JMP Securities, Barclays, Morgan Stanley, Goldman Sachs, KeyBanc Capital Markets, Canaccord Genuity, and Stifel. DigitalOcean has granted underwriters an option to buy an additional 2.5 million shares at the IPO price.
DigitalOcean isn't profitable yet.
DigitalOcean isn't profitable yet and doesn't expect to achieve profitability in 2021. The company expects its costs and expenses to rise in upcoming years, which will have a negative impact on its future operating performance if the sales don't rise. DigitalOcean reported a net loss of $43.6 million in 2020 compared to $40.4 million in 2019.
Article continues below advertisement
DigitalOcean's valuation
DigitalOcean's revenue in 2020 rose by 24.9 percent YoY to $318.4 million. The IPO terms put the company's 2020 price-to-sales multiple at 17.6x, which looks expensive compared to its rivals like Oracle and IBM.
All eyes on $DOCN this week so they will get it priced high end above & it'll open premium. Tech could get support into EOQ but longer term I see the higher multiple names laggin' or down 2021 so will see better prices. Could say same $SEMR, $ACVA

— IPODave (@IPODave) March 20, 2021
Article continues below advertisement
Is DigitalOcean IPO stock a good buy?
The global PaaS (platform-as-a-service) market size, valued at an estimated $6.9 billion in 2020, is set to reach $19.2 billion in value by 2026, according to a 2020 market research report. DigitalOcean's ARPU increased from $35.97 in 2018 to $47.78 in 2020. The company will likely benefit as the COVID-19 pandemic has forced companies of all sizes to enhance their digital presence. However, investors should remain on the sidelines because of high valuations and increased net losses.
How to buy DigitalOcean IPO stock
You'll need a stock trading account to purchase DigitalOcean stock. Online brokers like Robinhood, SoFi, and Charles Schwab will help you open a stock trading account. Before you start investing, you'll need to add money to your brokerage account. Then, you can look up DigitalOcean stock using the ticker symbol or company name and purchase it.