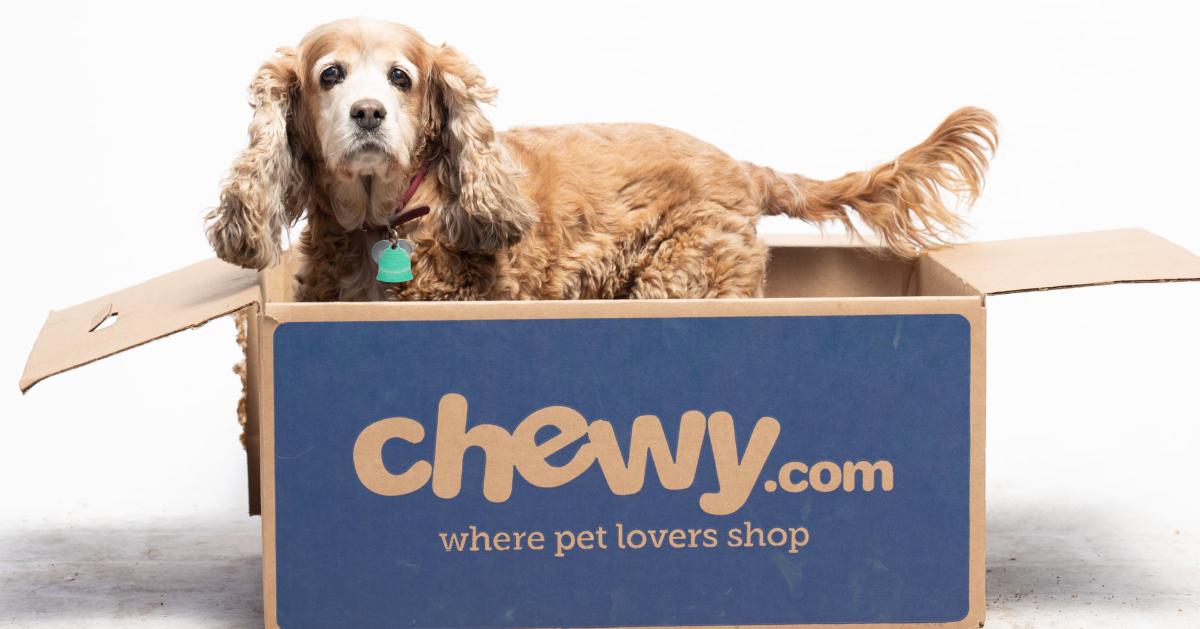 Is Chewy Overvalued? The Stock's Forecast Before the Pet Supply Retailer's Earnings Release
Chewy is set to release its earnings after markets close on Sep. 1. This year, the stock's growth has been almost flat, and it has lost a quarter of its market cap amid the sell-off in growth stocks. Is Chewy stock overvalued? What's the forecast for the online pet supply retailer?
Article continues below advertisement
Chewy has made its mark in the pet supply market. While many believed that the company would have a tough time competing against e-commerce giant Amazon, it not only survived but thrived. Apparently, GameStop's (GME) stock rally has been driven by hopes that Ryan Cohen, who co-founded Chewy but later sold it off, could turn GME into the "Amazon of gaming."
Chewy' earnings estimates
Analysts polled by TIKR expect Chewy to report revenue of $2.16 billion in fiscal 2021's second quarter, marking a year-over-year increase of 27.6 percent. If that estimate is correct, this quarter, the company would see its slowest growth in five quarters. Its growth is expected to slow further in future quarters.
Article continues below advertisement
The company has beaten analysts' topline estimates for the last few quarters but, like other growth companies, has also seen its sales slow down. For instance, in fiscal 2021's first quarter, Chewy's sales grew 31.7 percent, compared with 50.8 percent in the quarter prior.
Article continues below advertisement
Chewy stock forecast
Of the 12 analysts polled by TipRanks, nine rate Chewy stock a "buy" while the remaining three rate it a "hold" or some equivalent. Their average target for Chewy of $109.10 is almost 20 percent above its current price.
Article continues below advertisement
Chewy stock's 2025 forecast
The market for pet supplies is growing fast and more sales are happening online. These trends bode well for Chewy stock, and it looks like a good long-term investment.
Between 2021 and 2025, ResearchAndMarkets.com expects the pet market in the U.S. to grow 3.5 percent compounded annually to $128 billion. In that time, Chewy should be able to increase its market share and grow its sales above industry growth rates.
Article continues below advertisement
Is Chewy stock overvalued?
Chewy's next-12-month enterprise value-to-sales multiple is 3.96x, and its average multiple since listing has been 3.1x. It peaked at 5.82x in 2021 and plunged to 1.6x during the Q1 2020 U.S. market crash.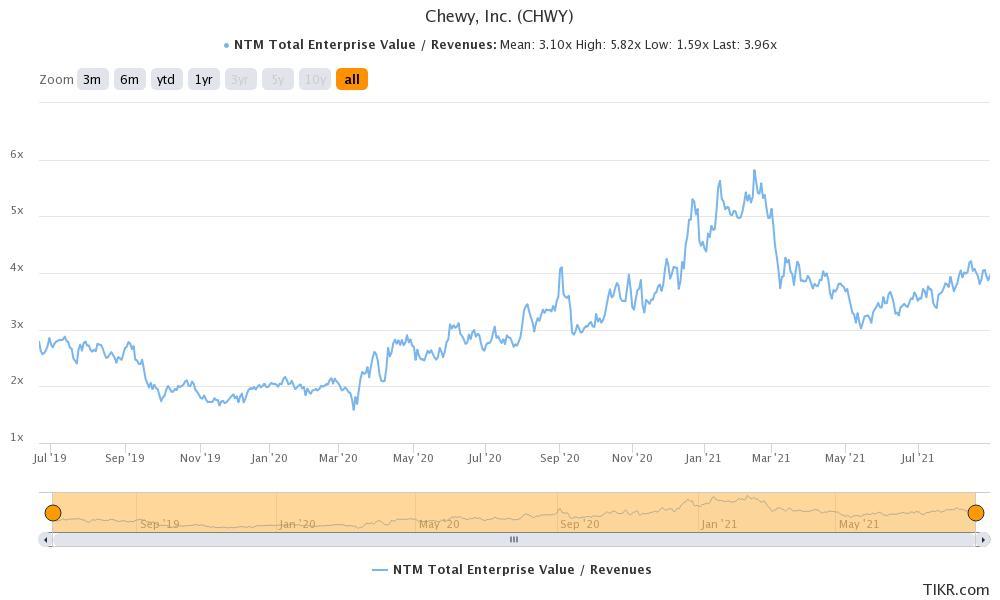 Article continues below advertisement
The company's current multiple looks high compared with its historical average, especially considering the growth slowdown and expected rise in interest rates making growth names less attractive. Chewy stock looks somewhat overvalued right now.
Is Chewy stock a good buy?
Chewy looks like a good stock to buy, but it may be worth waiting for the stock to come down a bit before entering. The stock is trading above its 50-day, 100-day, and 200-day SMAs (simple moving averages), which is a bullish sign. The stock has seen strong support at its 200-day SMA.