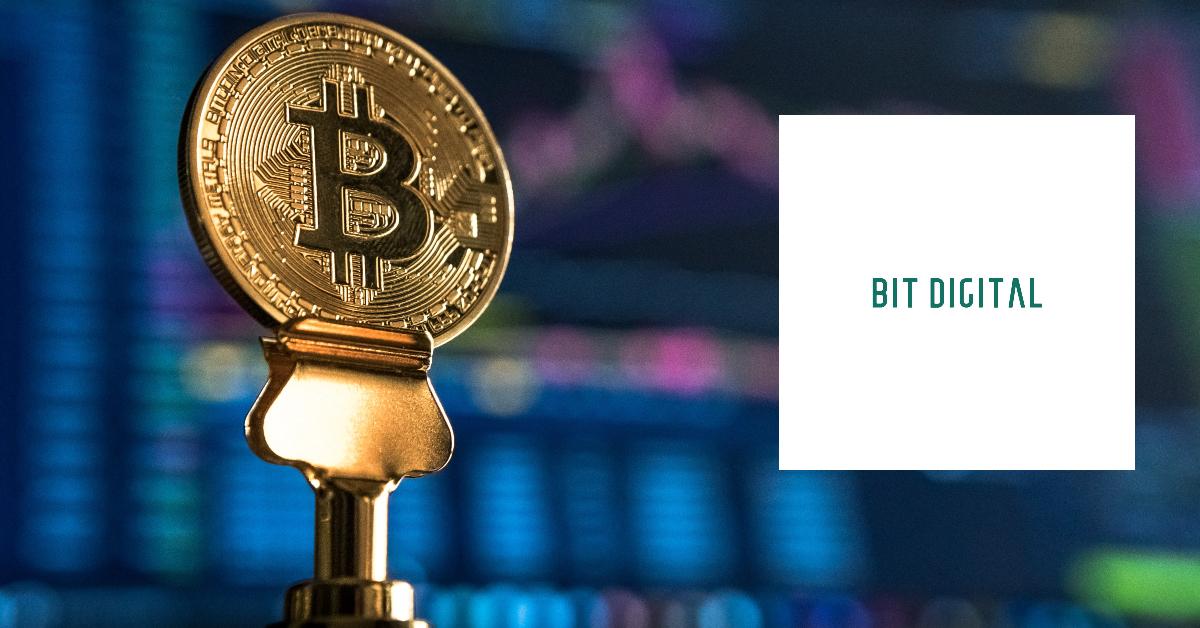 Why BTBT Stock Should Be in Your Portfolio
Bit Digital (BTBT) is a blockchain company engaged primarily in bitcoin mining. Some of its biggest competitors are Riot Blockchain (RIOT) and Marathon Patent Group (MARA). Is BTBT a good blockchain stock to buy?
Article continues below advertisement
Bit Digital makes money by selling the bitcoin it mines. The business is more profitable when bitcoin's price is rising. As bitcoin soared to record highs in 2020, investors flocked to BTBT stock on expectations the company would make more money. BTBT gained more than 5,000 percent in 2020.
Why is BTBT stock rising?
BTBT stock jumped more than 46 percent to $25.60 on Feb. 8. It rose as news of Tesla's huge bitcoin investment sent the price of the cryptocurrency soaring.
Article continues below advertisement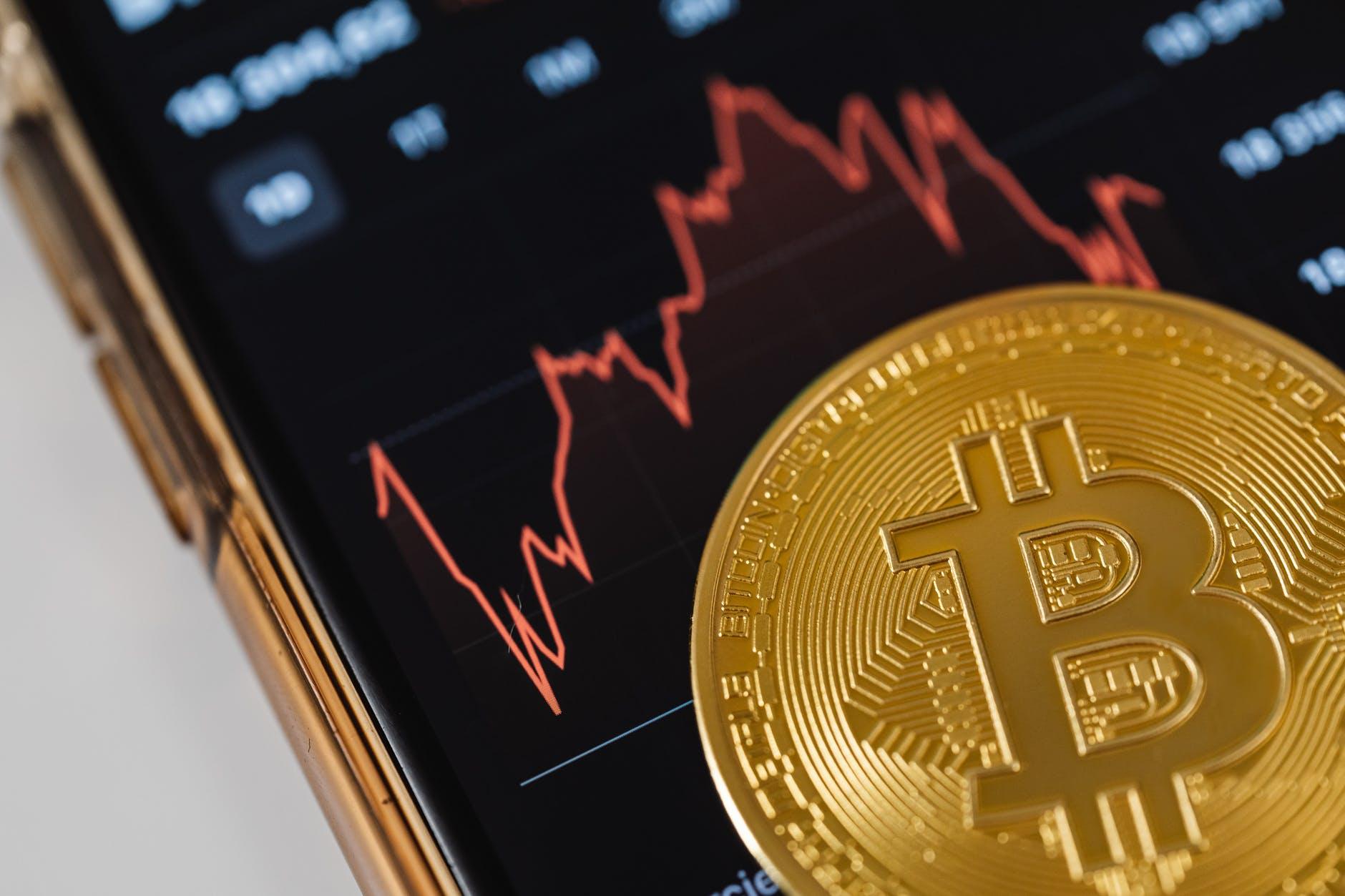 Bit Digital mined nearly 300 bitcoins in Dec. 2020, which would be worth $14 million after bitcoin's price ballooned to $47,000. The company is increasing its production capacity and stands to benefit from bitcoin's rise.
Article continues below advertisement
Why did Tesla buy bitcoin?
Tesla revealed in SEC filings on Feb. 8 that it bought $1.5 billion in bitcoin. It said the bitcoin investment would allow it to diversify and maximize its returns. The investment represented about 8 percent of Tesla's cash holdings as of the end of 2020.
In addition to the bitcoin purchase, Tesla plans to accept bitcoin for purchases of its electric cars. Tesla's big bitcoin move comes on the heels of CEO Elon Musk's Clubhouse interview, in which he said the popular cryptocurrency was about to get broad acceptance. Someone had previously suggested that Musk convert Tesla's balance sheet to bitcoin.
Article continues below advertisement
BTBT stock forecast: What's ahead for the bitcoin miner
There are several reasons BTBT could continue rising. The stock tends to move with bitcoin, and with large investors starting to see bitcoin as a legitimate investment, their bets are growing quickly. Second, bitcoin's fixed supply means its price will continue rising as its demand increases. If bitcoin keeps rising, BTBT stock should rise along with it.
Article continues below advertisement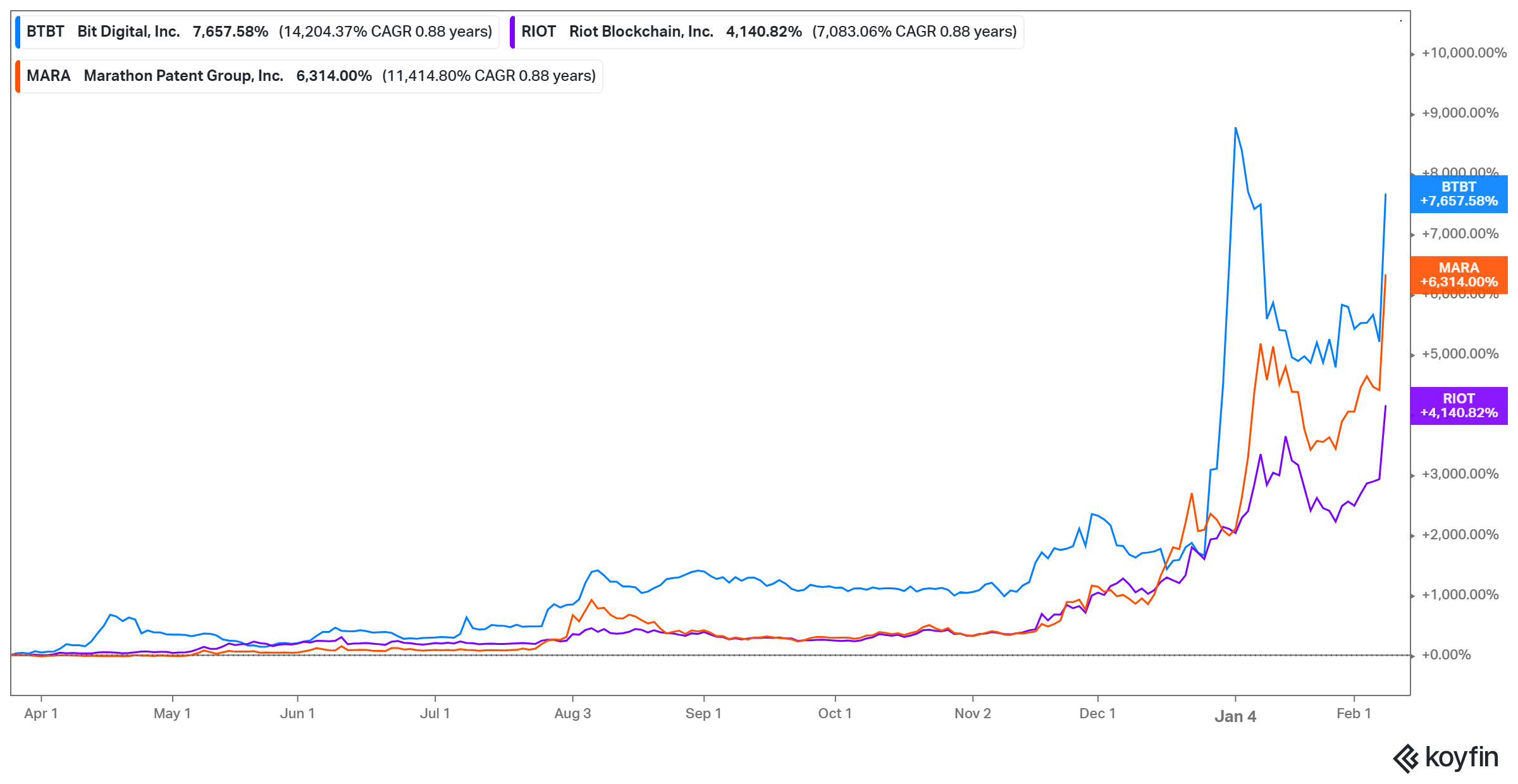 Bit Digital versus Riot Blockchain
Bit Digital's and Riot Blockchain's cryptocurrency mining businesses compete with each other. While BTBT was able to turn a tiny profit in the third quarter of 2020, Riot recorded a loss. BTBT's stock valuation of 100 times its sales is also better than Riot's, which stands at 200 times its sales.
Article continues below advertisement
Furthermore, the market's more bullish on BTBT stock. While only 3.8 percent of Bit Digital shares are in the hands of investors betting the stock will fall, more than 26 percent of Riot shares belong to short-sellers.
Are blockchain stocks a good investment?
Blockchain technology underpins cryptocurrencies such as bitcoin. In addition to being a means of payment, the technology is used for a range of applications, from trading to tracking assets and supplies. For example, Walmart uses blockchain to trace the origin of the fresh farm produce sold in its stores. The prospects look bright for blockchain companies.
Should I buy BTBT stock?
If you like bitcoin's outlook but are not sure about buying the cryptocurrency itself, BTBT stock may be worth considering. The company's fortunes are largely tied to bitcoin, whose price is likely to continue rising with growing institutional investor demand. Besides Tesla, Square and MicroStrategy have also added bitcoin to their balance sheet. After Tesla's massive purchase, some predict bitcoin could finish 2021 at more than $100,000.