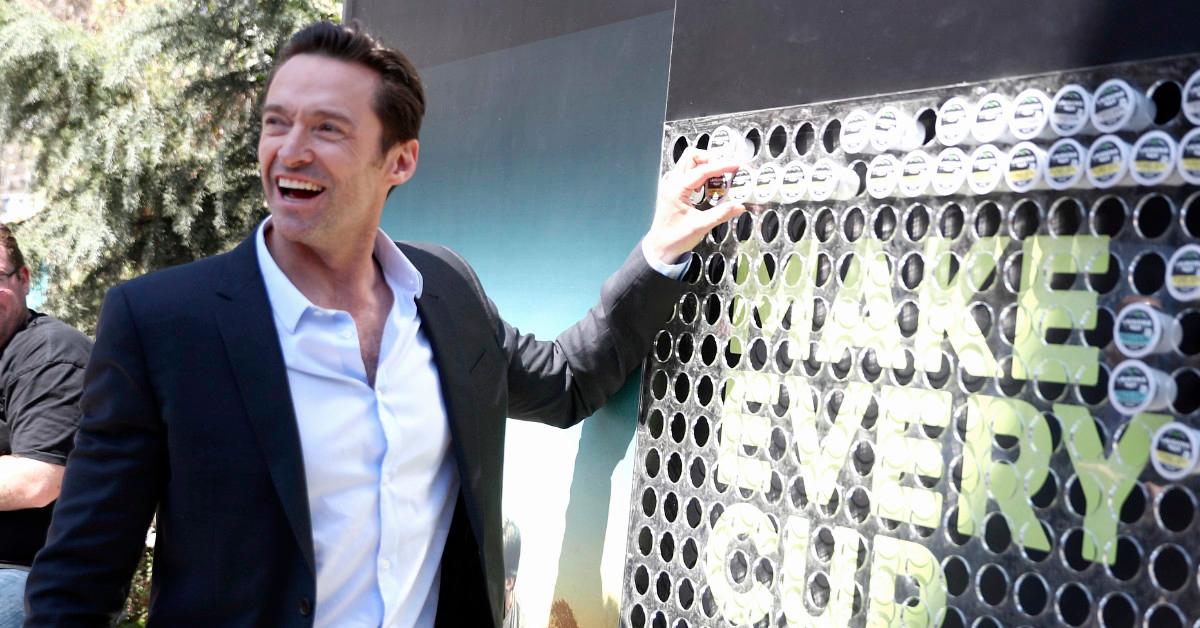 Hugh Jackman: 'Full-On Caffeine Addict' to Coffee Entrepreneur
By Dan Clarendon

Oct. 11 2021, Published 3:30 p.m. ET
If you're surprised to learn that Hugh Jackman has a coffee brand, you should know that that coffee is in the actor's Australian heritage. "Everyone knows we love beer and things like that, but actually, Ozzies love coffee," Jackman explained to The Daily Beast in 2018. "We had a huge influx of immigration after World War II from Southern Europe, and so good coffee has been something that we've always had, and we're really, really snobby about it."
Article continues below advertisement
Jackman describes himself as a "full-on caffeine addict," and that trait carries over to his roles, including Wolverine of the X-Men film franchise. "Every character I've ever played weirdly likes the same coffee that Hugh Jackman likes. I'll only go so far for my art," he quipped. "Wolverine is just more caffeine because I'm training like a maniac."
Jackman co-founded Laughing Man Coffee in 2011.
The Reminiscence star also told The Daily Beast that he read and was inspired by the books Banker to the Poor by Nobel Prize winner Muhammad Yunus and Shameless Exploitation in Pursuit of the Common Good by Paul Newman. "It struck me that doing a social business was probably the best way to use the profile of someone in my position," he recalled. "So I had that in my head before I know what that business was going to be."
Article continues below advertisement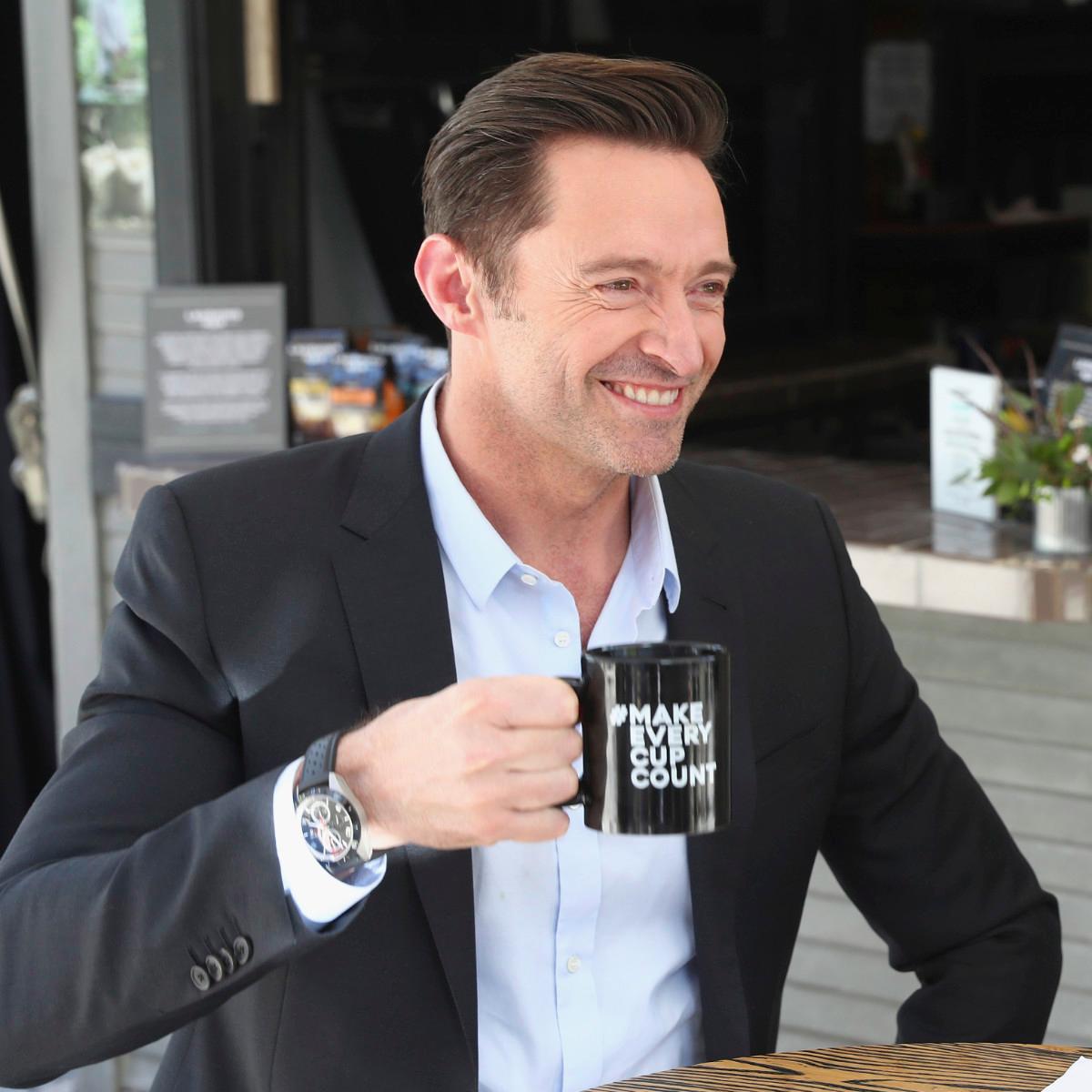 During a trip to Ethiopia in 2009, Jackman met a coffee farmer named Dukale who was working 84-hour weeks to support his family. In 2011, Jackman and business partner David Steingard launched Laughing Man Coffee, which now boasts two cafés in Manhattan.
Article continues below advertisement
"I needed to start a business that could partner with farmers like Dukale in order to gain access to markets," he explained to Food Tank in 2018. "Where no infrastructure existed, I had to find a way to create it through distribution and cafes in New York that would introduce Fair Trade coffee by Dukale and others directly to consumers. So, in a way it's advocacy, and it's also entrepreneurism, and that's something we would like to foster more of."
Keurig acquired Laughing Man Coffee in 2014.
In June 2015, Keurig announced a partnership with Laughing Man to take the brand nationwide through K-Cup pods. In a press release about the partnership, Keurig also announced that it acquired the Laughing Man brand from Laughing Man Worldwide the previous year.
Article continues below advertisement
"We started Laughing Man to fulfill a promise I made to share the amazing story of an Ethiopian coffee farmer named Dukale," Jackman said in a statement at the time. "Six years later, it's humbling to know, through this agreement, Dukale's exceptional coffee, among other Laughing Man products, will be enjoyed through the convenience of the Keurig brewing system."
According to Fast Company, the Laughing Man cafés donate their proceeds to charitable efforts supporting health, housing, and educational initiatives in fair-trade farming communities. Jackman donates all of his profits from the business to those causes, while Keurig donates an unspecified portion of its proceeds.