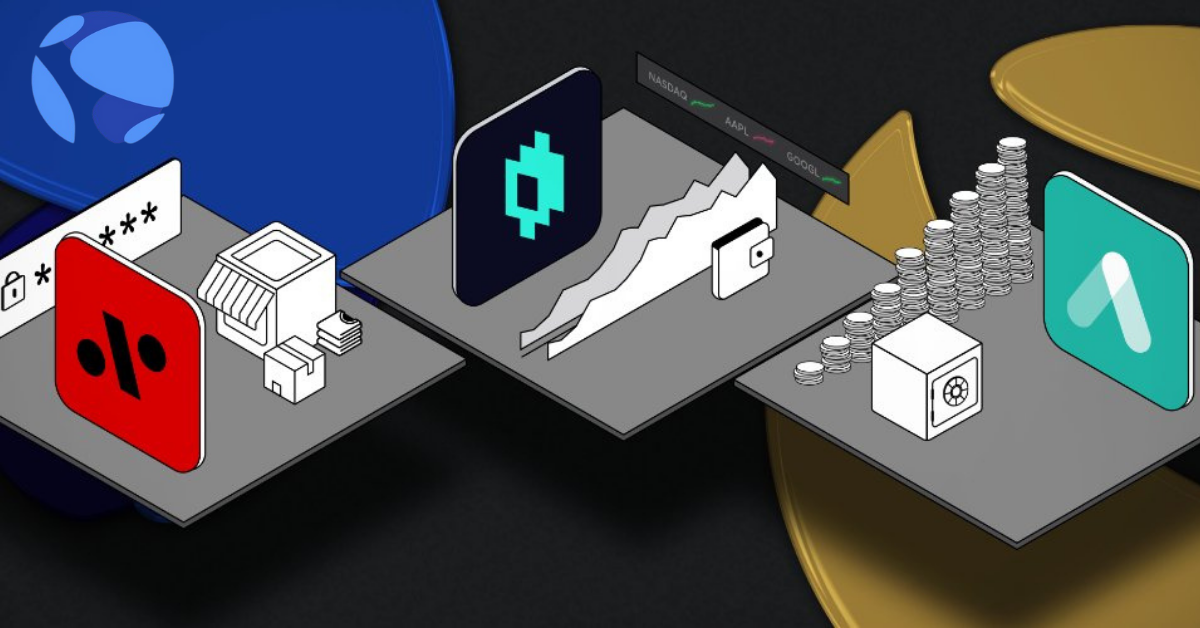 How to Buy Terra (LUNA) and Benefit From the Terra Ecosystem
By Alyssa Exposito

Dec. 6 2021, Published 12:39 p.m. ET
Blockchain protocol Terra uses fiat-pegged stablecoins to power price-stable global payments. The Terra ecosystem also uses its native currency, LUNA, for different features like providing liquidity, governance, and staking. How can investors purchase LUNA tokens to benefit from the Terra ecosystem?
Article continues below advertisement
Unlike traditional stablecoins with a 1:1 ratio to a country's respective dollar, Terra's ecosystem is specifically for "algorithmic stablecoins." Algorithmic stablecoins maintain their price not by the underlying asset but by software that stabilizes the price.
According to its white paper, Terra combines decentralized oracle voting and market opening arbitrage incentives to create stablecoins that consistently track the prices of any fiat currency.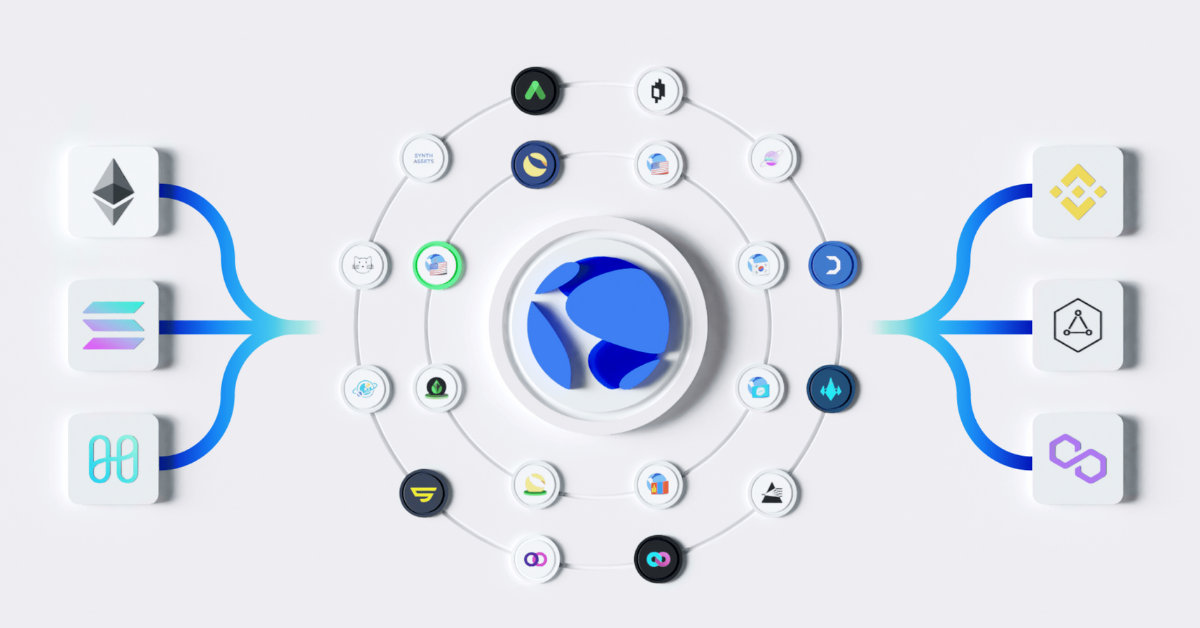 Article continues below advertisement
How to buy the native currency Terra (LUNA).
The LUNA token has multiple utilities as a native token. The LUNA token is also a governance and staking token that's slated to absorb the price volatility of the Terra tokens. This multi-purpose token trades in decentralized and centralized exchanges including Binance, KuCoin, Huobi, Voyager, CoinEx.
To obtain LUNA in digital wallets, investors must download one of the supported wallets in the Terra ecosystem. The supported wallets in the Terra ecosystem include the Terra native wallet, Terra Station, whereby there are different extensions to support multiple internet browsers.
Article continues below advertisement
While the Terra platform isn't the most user-friendly for those new to crypto, its focus on stablecoins increases usability and accessibility. In essence, once users get set up with their wallets and obtain LUNA tokens, they can use LUNA to mint new Terra to later exchange for fiat.
Terra (LUNA) statistics have fluctated.
The total market supply of LUNA tokens is 857,819,439, and the total amount in current circulation is 384,632,388.94 LUNA. At the time of writing, LUNA is down 5.54 percent in the last 24 hours and is trading at $64.89. In the past 24 hours, the total volume has decreased over 15 percent at $4,428,873,800 liquidity in trading.
Article continues below advertisement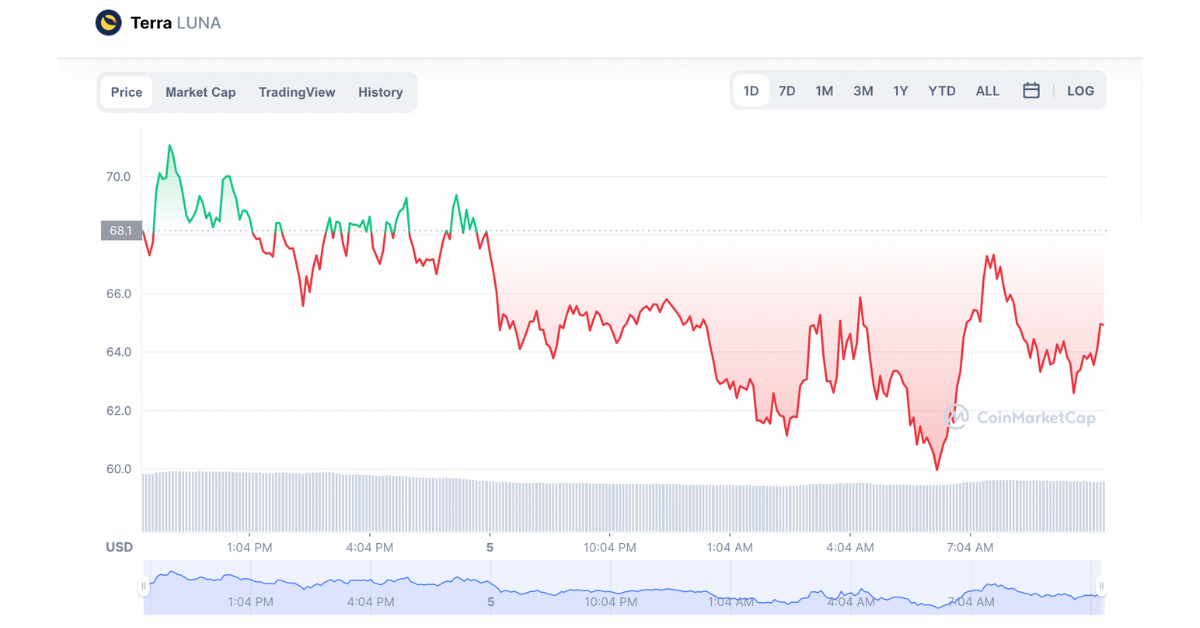 Although it appears that the token has been crashing and facing consistent downward pressure, it could have potentially amassed a return of investment of 3629.7 percent since its humble all-time-low of $0.1199.
Article continues below advertisement
Is LUNA worth the investment?
The Terra platform seems to be booming with prospective developments with developers, creators, and innovators. Despite the overall downward pressure the market has faced, on Dec. 5, LUNA actually soared to reach its all-time high of $77.94, according to CoinMarketCap. As it seems to be undergoing a market correction at the moment, the token did "flip" and outperformed Solana's SOL.
Given its global exposure and being supported by the Terra Alliance, a group of businesses and platforms advocating for the adoption of Terra, the platform is determined to continue its growth backed by a user-base of roughly 45 million and a gross merchandise value of $25 billion.
For investors who are attracted to methods, protocols, or platforms that aid in scalability and potential stabilization, the LUNA token is a potentially desirable investment. LUNA unlocks both staking and voting mechanisms whereby the more LUNA, the more Terra is valued, which incentivizes users to acquire more.