Upcoming Direct Listings in 2021 and How to Buy the Stocks
By Mohit Oberoi, CFA

Jan. 7 2021, Published 1:15 p.m. ET
Roblox delayed its IPO in 2020 in a bid to get a higher valuation for the company. Now, the company put out plans to list through a direct listing. A direct listing is different from traditional IPOs and has been gaining popularity. SPACs (special purpose acquisition company) have been another popular listing mechanism, especially among loss-making startup companies. What is a direct listing and how do investors buy direct listing stocks like Roblox?
Article continues below advertisement
In 2020, data analytics company Palantir also listed through the direct listing route. The stock has delivered strong returns, which reflects investors' bullishness towards IPOs of tech and growth companies. However, Slack, which also listed through the direct listing in 2019, was a laggard. Slack reached its listing day price in 2020 after Salesforce announced that it would acquire the company at a massive premium.
Article continues below advertisement
What direct listing means
In a direct listing, the company that's going public shuns the underwriting process to list its stock directly on the exchanges. In traditional IPOs, some of the existing shareholders usually sell their shares along with new share issuance by the company. However, in the direct listing, the company doesn't issue new shares and only the existing investors sell their holdings on the exchange.
The direct listing mechanism is easier, less time consuming, and cheaper than the traditional IPO process. Also, unlike traditional IPOs, there aren't lockup periods for existing shareholders.
Article continues below advertisement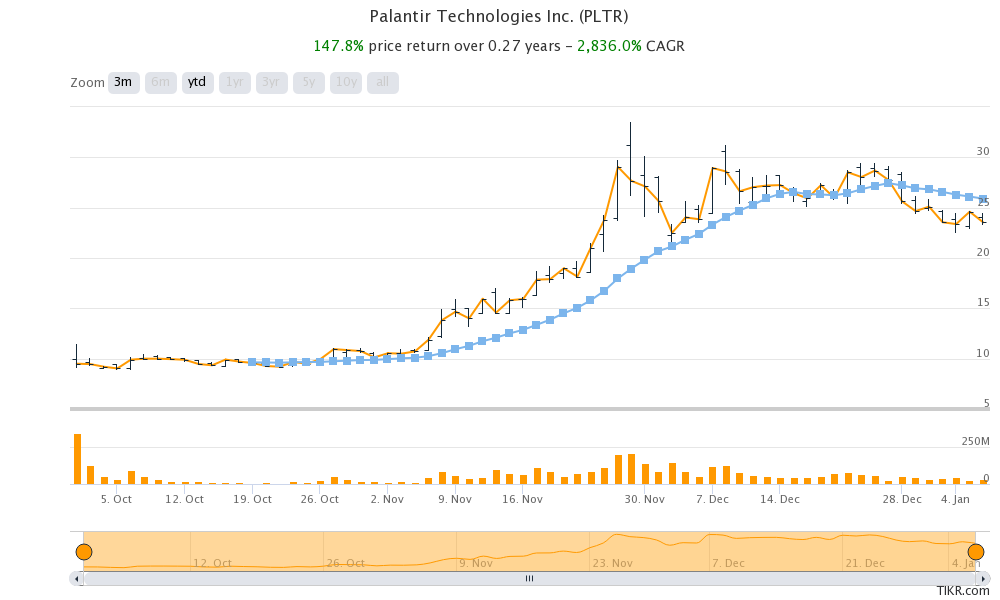 How direct listing works
In a traditional IPO, the company that's listing specifies an IPO price at which investors can buy the stock. In a direct listing, no listing price is specified. Also, unlike a traditional IPO, stocks aren't issued before the listing day to investors. In a direct listing, the stocks held by existing investors start trading on the listing day and the pricing is arrived through trading.
Article continues below advertisement
Historically, the traditional IPO process has been the most popular. Investors have a reference price at which they can buy the stock. Having an underwriter also helps in case the IPO doesn't receive a good response. In 2020, many IPOs doubled on listing day. 
While doubling on listing day benefited investors that invested in the IPO, it also meant that the company and selling shareholders could have got a better valuation if they priced the IPO higher. Direct listing removes this anomaly as the IPO pricing is arrived at through trading, which leads to efficient price discovery.
Article continues below advertisement
How to buy a direct listing stock like Roblox
First, you need to have an account with any of the brokers. Unlike the traditional IPO, you don't have to apply for the IPO before the listing. In a direct listing, you can only buy the stock after it's listed. After the stock gets listed, you can place the order for the number of shares that you want. You can place a market order as well as a limit order.
Meanwhile, Roblox has tried to go for what looks like a hybrid listing. The company has gone for a financing round that values it at $29.5 billion. The current valuation is up seven-fold from its value in the previous funding round in February 2020. While Snowflake also listed at a massive premium to its valuation in the private market, a seven-fold jump over a year looks a little too high for Roblox.