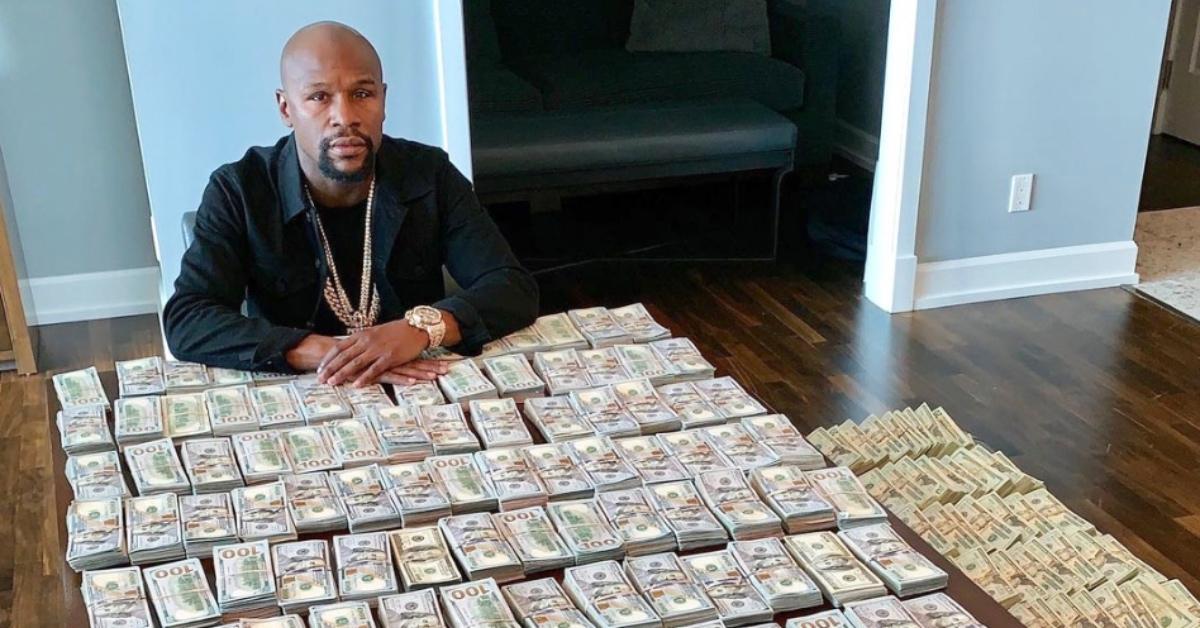 Floyd Mayweather Loves Flaunting His Wealth — All $450 Million of It
Article continues below advertisement
Although Mayweather, who currently stands at 50-0, has slowed down his involvement in professional boxing, he's still raking in money through his business ventures. What is "Money" Mayweather worth in 2022?
Floyd Joy Mayweather Jr.
Former Professional Boxer
Floyd Mayweather comes from a family of professional boxers. His uncles were pro boxers as was his father, Floyd Mayweather Sr., who served as his personal trainer over the duration of his career. Mayweather's father is best known for fighting Sugar Ray Leonard.
Birthdate: February 24, 1977
Birthplace: Grand Rapids, Mich.
Education: Attended Ottawa Hills High School (dropped out)
Marital Status: Single
Kids: 5
Article continues below advertisement
Floyd Mayweather has earned over $1 billion from boxing — so what's his net worth today?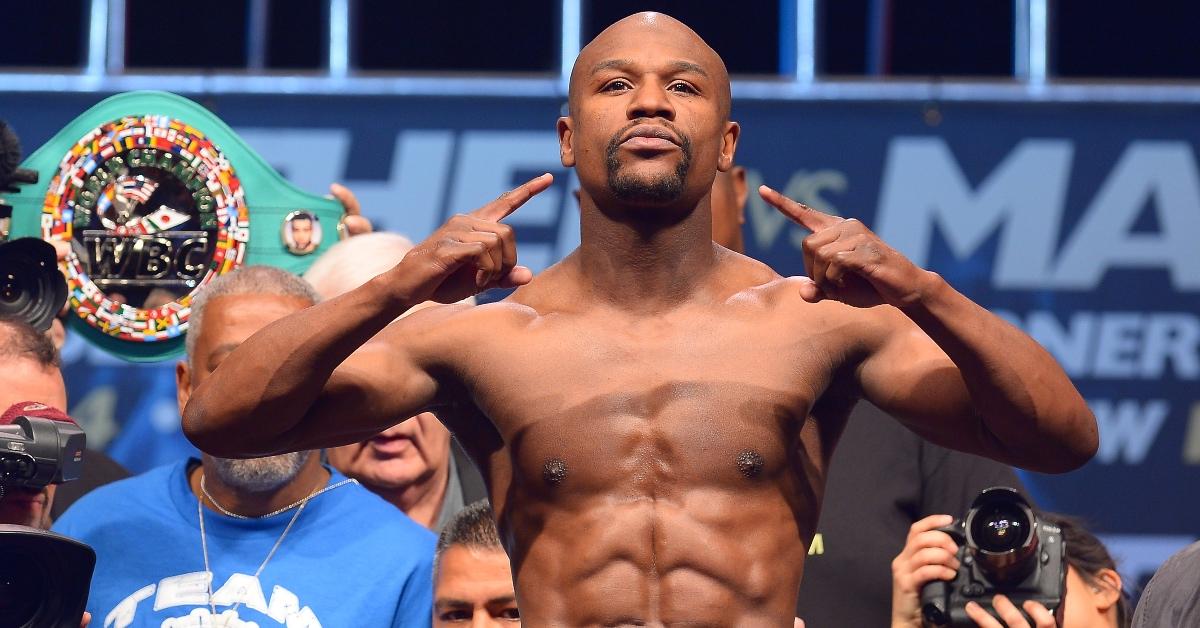 Mayweather may be the "richest boxer of all time" and one of the highest-paid athletes, but his lavish lifestyle may have taken a toll on his net worth. While Mayweather reportedly collected more than $1 billion over the course of his career as a professional boxer, earning up to $300 million each year he boxed, his net worth is estimated to only be around $450 million.
Although Mayweather has collected record amounts over the course of his successful career, including the $550 million for beating Conor McGregor and Manny Pacquiao, he doesn't hesitate to enjoy the fruits of his labor.
Article continues below advertisement
When he isn't purchasing exotic trips or designer clothing, he's pouring money into betting on sports teams. In June 2022, Mayweather nonchalantly posted a video of himself sitting beside a table full of money with the caption "I bet a light 20k on Warriors money line for game 5. Let's see how it plays out."
Article continues below advertisement
Here's a look at some of Mayweather's most valuable assets.
Not only has Mayweather earned the title of being unbeatable, but he's also acquired some rather impressive assets with the money he has earned from boxing, his businesses, and endorsements. CelebrityNetWorth highlighted a few of Mayweather's assets, some of which include a $10 million mansion in Las Vegas and a $25 million mansion in Beverly Hills.
Mayweather is also the proud owner of a $60 million Gulfstream G650 private jet.
Article continues below advertisement
Floyd Mayweather owns a gentleman's club, among other businesses.
Although Mayweather rarely appears in the ring these days, he's often spotted spending time at his gentleman's club, Girl Collection. The club is located in Las Vegas near hotels like MGM. "Pretty Boy Floyd," another nickname for the boxer, is also said to have invested in a firm that owns nine skyscrapers, including One Vanderbilt, which sits in Midtown Manhattan.
Article continues below advertisement
The building cost a reported $3.31 billion to build and opened in 2020.
TMT or The Money Team is another brand owned by Mayweather. The TMT logo is often featured on apparel, hats, and training equipment.
Did Floyd Mayweather retire from pro boxing?
Mayweather did officially retire from boxing in August 2017, though that hasn't stopped him from occasionally returning to the ring when presented with a challenge. In September 2022, the 50-0 boxer is expected to take on MMA star Mikuru Asakura in Japan.