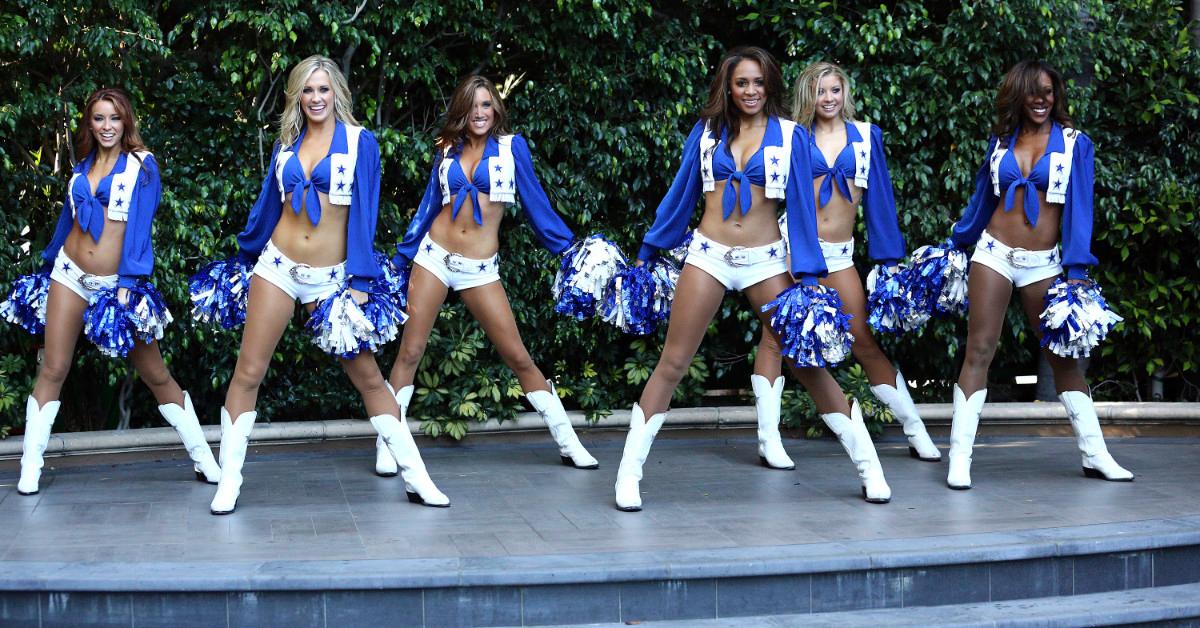 NFL Cheerleaders Have Taken Legal Action Over Low Pay
By Dan Clarendon

Apr. 5 2022, Published 3:06 p.m. ET
The Dallas Cowboys revealed last week that the docuseries Dallas Cowboys Cheerleaders: Making the Team would be leaving CMT after 16 seasons. So, fans will have to look elsewhere to see the highs and lows of cheerleading for the NFL. The lows can be low, as evidenced by one former Cowboys cheerleader's recent pay dispute. So, how much does an NFL cheerleader make? Less than you might think…
Article continues below advertisement
Former Cowboys cheerleader Erica Wilkins sued the team over a pay dispute in 2018, telling WFAA that the Cowboys paid cheerleaders $8 per hour and $200 for each game day. For her first year cheering on the team, she made around $5,000, and two years later, she earned a high of $16,000.
At least things seem to be getting better. In 2019, after Wilkins and the Cowboys resolved the dispute, she told WFAA that the team's cheerleaders were making $12 per hour and $400 for each game day.
An NFL cheerleader said that she earned just $300 during the 2006 NFL season, after expenses.
In an anonymous essay Cosmopolitan published in 2007, an NFL cheerleader said that she made $6 per hour for games and practice sessions and $12 for event appearances. She also said that her earnings for 2006 were $3,000—or $300 after she deducted the cost of makeup, trainers, and other expenses.
Article continues below advertisement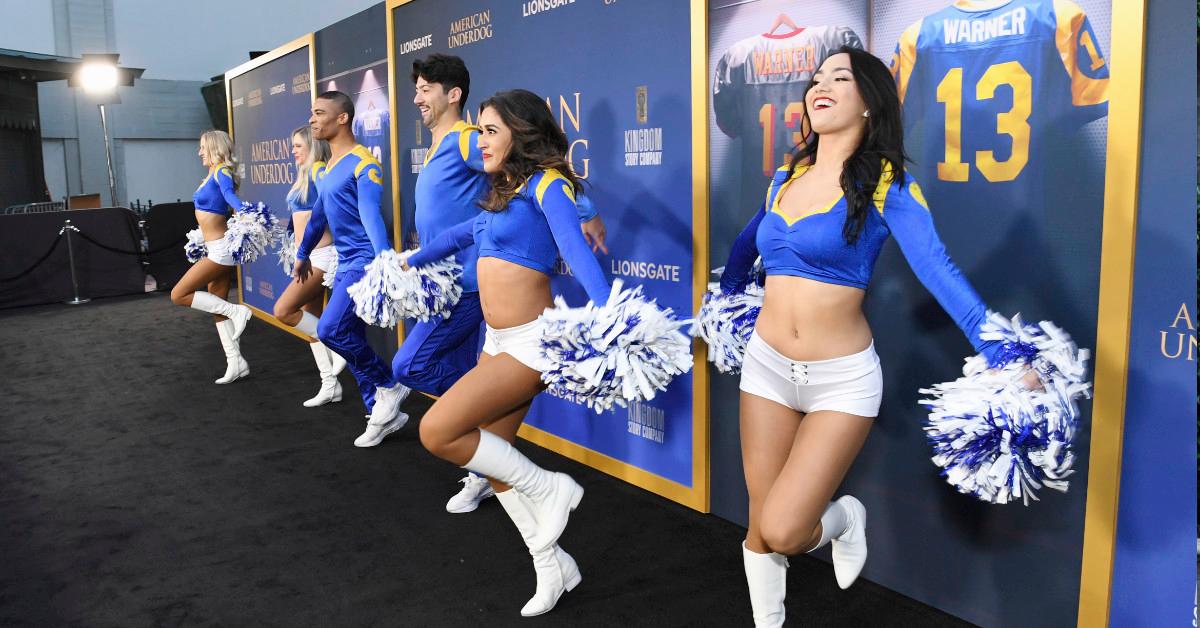 "And for what?" she added. "The glory of moonwalking (no, really) for the drunk guys in the lower tiers? Some girls even wound up in the red after deducting things like plastic surgery as work-related expenses. "
Article continues below advertisement
But money wasn't the "real motive" behind the job, this cheerleader revealed. "Most girls, myself included, become addicted to the pseudocelebrity status that comes with those pom-poms. I did get my 15 minutes of fame, and the contagious excitement of football season makes you feel like you're a part of something huge."
A former Oakland Raiderette sued the Raiders in 2014, alleging wage theft.
Lacy Thibodeaux-Fields filed a class-action lawsuit against her former employer, the Oakland Raiders (now the Las Vegas Raiders), in 2014 over alleged wage theft and illegal employment practices. In 2021, she told CNN that she wasn't paid minimum wage and that she had to make unpaid community appearances and pay for her own equipment, uniforms, and treatments.
Article continues below advertisement
The Raiders settled for $1.25 million later that year, paying cheerleaders who had worked for the team between 2010 and 2014 individual payments of $2,000 to $30,000 in back payments, according to Sharon R. Vinick, the attorney who represented the cheerleaders in the class-action suit.
Thibodeaux-Fields is one of the cheerleaders featured in the 2019 documentary A Woman's Work: The NFL's Cheerleader Problem. She told CNN that she wouldn't have auditioned to be an NFL cheerleader if she had seen the documentary beforehand. "I would have taken my talent elsewhere," she added. "If I would have known then what I know now, I would have never stepped foot in the NFL, and I'd probably encourage other girls not to either."