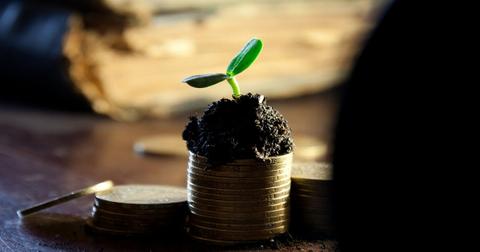 How Long Do You Have to Own Stock to Get Dividends?
By Mohit Oberoi, CFA

Updated
For equity investors, returns are in two forms: as capital gains (the difference between the stock's selling and buying price), or as dividend distributions. In this guide, we'll discuss how long you have to own stock to get dividends. Companies set aside dividends from their earnings to distribute to shareholders. Dividends for common stock investors are variable and at management's discretion. For investors in preferred shares, dividends are fixed.
There are some terms that we need to familiarize ourselves with before we delve into how long you have to own stock to get dividends.
Dividend payout ratio: the dividend per share divided by earnings per share.
Dividend yield: the dividend per share divided by the stock price.
Announcement date: when the dividend is announced by the company.
Record date: investors who are shareholders on the record date are eligible for the dividend.
Ex-dividend date: the day before the record date.
Payment date: when the dividend is paid to eligible shareholders.
That doesn't mean I will do anything to change my strategy

Dividend Growth Investing works during high inflation.

Between 1968 - 1981 stock prices went nowhere

But dividends more than doubled, while earnings almost tripled

— Dividend Growth Investor (@DividendGrowth) July 31, 2020
Source: twitter.com/DividendGrowth
How do stock dividends work?
To be eligible to receive dividends, you have to buy shares at least a day before the ex-dividend date, even if it's one second before markets close. It's also worth noting that while you would be eligible for dividends if you buy the stock before the ex-dividend date, you have to have held it for more than 60 days before the ex-dividend date for the dividend to be "qualified."
How are stock dividends paid?
In theory, companies pay dividends from their profits. However, companies incurring losses in the short term may sometimes continue paying dividends. U.S. Steel Corporation is a recent example—the company declared a dividend despite posting a net loss in the second quarter. In 2015 and 2016, several mining companies continued paying dividends despite incurring losses. However, they lowered their dividends.
Additionally, we need to understand that some institutional investors are mandated to only invest in dividend-paying companies. To keep these investors, companies are often forced to pay dividends despite posting losses. However, this solution is only short term, and dividends should eventually come from the company's profits again.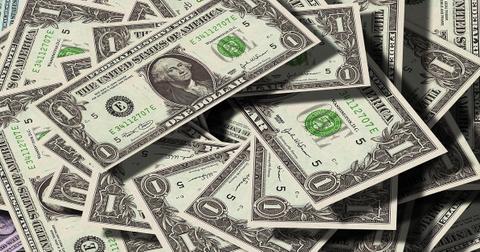 Are stock dividends paid per share?
Companies announce dividends on a per-share basis. For instance, U.S. Steel announced a dividend of $0.01 per share, but also specified the total dividend paid and combined that with share repurchases to tell markets how much money would be returned to shareholders. Also, while dividend payouts are discretionary, they depend on several factors.
Companies that are in a high-growth phase pay little or no dividends. Amazon is a perfect example here: the company doesn't pay dividends, but instead reinvests in its business. Warren Buffett's Berkshire Hathaway also doesn't pay dividends. Meanwhile, utility companies, on the other side of the spectrum, pay healthy dividends. These include midstream energy companies, many of which are structured as MLPs. Energy stocks could be a good bet for the medium term.