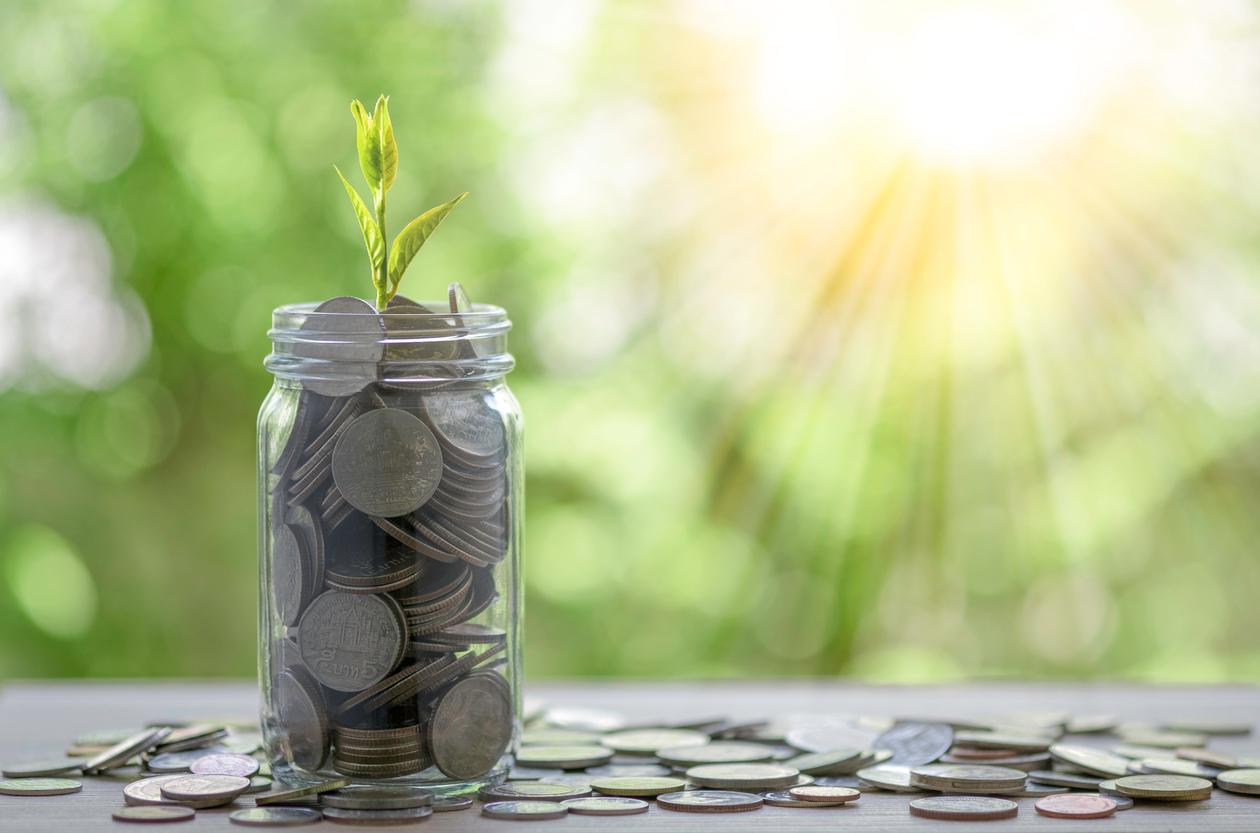 How to Make Money with Dividend Investing
If you're an income investor, I've got a strategy that could be your best long-term moneymaker. Wealth accumulators like Warren Buffett have made a whole lot of money with this strategy. It's called dividend investing, and it's a time-tested way to grow your account over the long haul.
There's nothing fast or flashy about dividend investing, but that's okay. Not every financial strategy needs to be super-exciting. With dividend investing, you can relax and let the cash flow into your account. It's one of the simplest and safest ways to make money—if you do it the right way.
Article continues below advertisement
However, there are also pitfalls if you do it the wrong way. So you should learn some basics before trying out dividend investing for yourself. Once you've learned the fundamentals, you'll be ready to start planning out your long-term game plan. And hopefully, you'll be able to earn income over your lifetime.
How do dividends work?
When large companies make profits, they can spend that money on things that could make the company better. Examples would be equipment upgrades, advertising, and researching new products. However, not all profits will be spent this way.
Some companies choose to take a portion of their profits and reward their loyal stockholders with a cash payment. It's a nice way to show appreciation to the shareholders, who are really part-owners of the company. Dividends are these cash payments, and they're usually paid every three months. But sometimes the payment is at different intervals.
Article continues below advertisement
Please understand, though, that it's not "free money." The dividend payment is indeed cash that's placed into your brokerage account. However, that same amount of money is deducted from the stock share price.
For example, let's pretend that Walmart (WMT) stock is trading at $120 per share. You might find out that its dividend is 2% annually, or $2.40 per share each year. So, every three months, you would find a cash payment of $0.60 in your brokerage account for each Walmart share you own.
But again, that's not free money. You would also find that the Walmart stock price reduces by that same amount you received as a dividend: $0.60. So you lose whatever amount you got in cash in the value of the shares you own.
The benefits of dividend investing
Still, it's often worthwhile to invest in good companies that pay dividends. Yes, it's true that the share price reduces when company pays out a dividend. But in my experience, I've found that the stock price tends to recover fairly quickly. And that trend is especially true of large, profitable dividend-paying companies.
Article continues below advertisement
Some examples would be Coca-Cola (KO), McDonald's (MCD), Walmart (WMT), Apple (AAPL), Microsoft (MSFT), Home Depot (HD), Johnson & Johnson (JNJ), and Bank of America (BAC). These companies' stocks have historically tended to go up over the years. The stock-price dips resulting from dividend payments are typically short-lived.
Not every large, established company pays dividends. For instance, Google (GOOGL)(GOOG) and Amazon (AMZN) don't pay dividends. However, very big companies that pay dividends are usually good long-term investments. I consider it a good sign when a company has paid dividends for many years.
Some of these companies are even known as "dividend kings" or "dividend aristocrats." That's an informal title for companies that increase their dividend payouts (in dollar terms, not necessarily percentage terms) for many years. Most of the dividend-paying companies I mentioned earlier are considered dividend "kings" or "aristocrats."
Article continues below advertisement
How to maximize your dividend profit potential
To benefit from dividend payouts, you need to buy and hold onto your stock shares for a while. More specifically, you need to own the stock shares before the company's ex-dividend date. That's the day when they check to see who owns the company's stock shares. You're only eligible to receive the dividend payment if you purchased the stock before the ex-dividend date and continue to own the stock on that date.
You won't actually see the cash credited to your brokerage account until the dividend payment date, which is typically a few weeks later. I don't recommend trying to "game the system" and time your stock purchase to make the most dividends. It's simpler and more reliable to buy and hold shares of a great company and let the dividend payments accumulate over time.
For an extra potential profit boost, you could reinvest your dividend payouts. That means taking your dividend cash payments and, as soon as possible, buying more shares of that same stock. Some brokers can do this automatically for you. Then you're leveraging what known as compounding: using your accumulated money to make even more money over time.
Article continues below advertisement
A reasonable approach to dividend investing
Another tip is to make sure that the dividend payment is reasonable. I would consider an annual dividend between 1% and 6% of the stock price to be reasonable. If it's more than 6%, it might still be worth investing in, but be wary of extremely high dividends. You don't want to be a victim of what I call "dividend bribery."
That scenario is when a not-so-great company tries to lure investors with promises of high dividend payouts. It might be tempting to buy a stock that pays 10% or 15% per year. If the company isn't good, though, your stock shares could lose 20% or 30% or more in value. In that case, the big dividend payouts simply weren't worth the trouble.
What's more important than the numbers
Successful dividend investors like Warren Buffett don't get lured in by big numbers or "fat dividends." Instead, they focus on buying and holding stocks representing great companies. If those companies pay reasonable dividends, that's a nice bonus.
Check some of your favorite companies to see if they pay reasonable dividends. Explore the dividend "kings" and "aristocrats" and consider holding shares for years or even decades. Given enough time, dividend investing could help you build your fortune, slowly but surely.
Looking to brush up on personal finance? Take a look at Picking Your First Stocks: A Beginner's Guide and How to Profit When the Stock Market Goes Down. Or, to learn more about dividends in action, check out Broadcom Stock: Will a Dividend Hike Attract Investors?