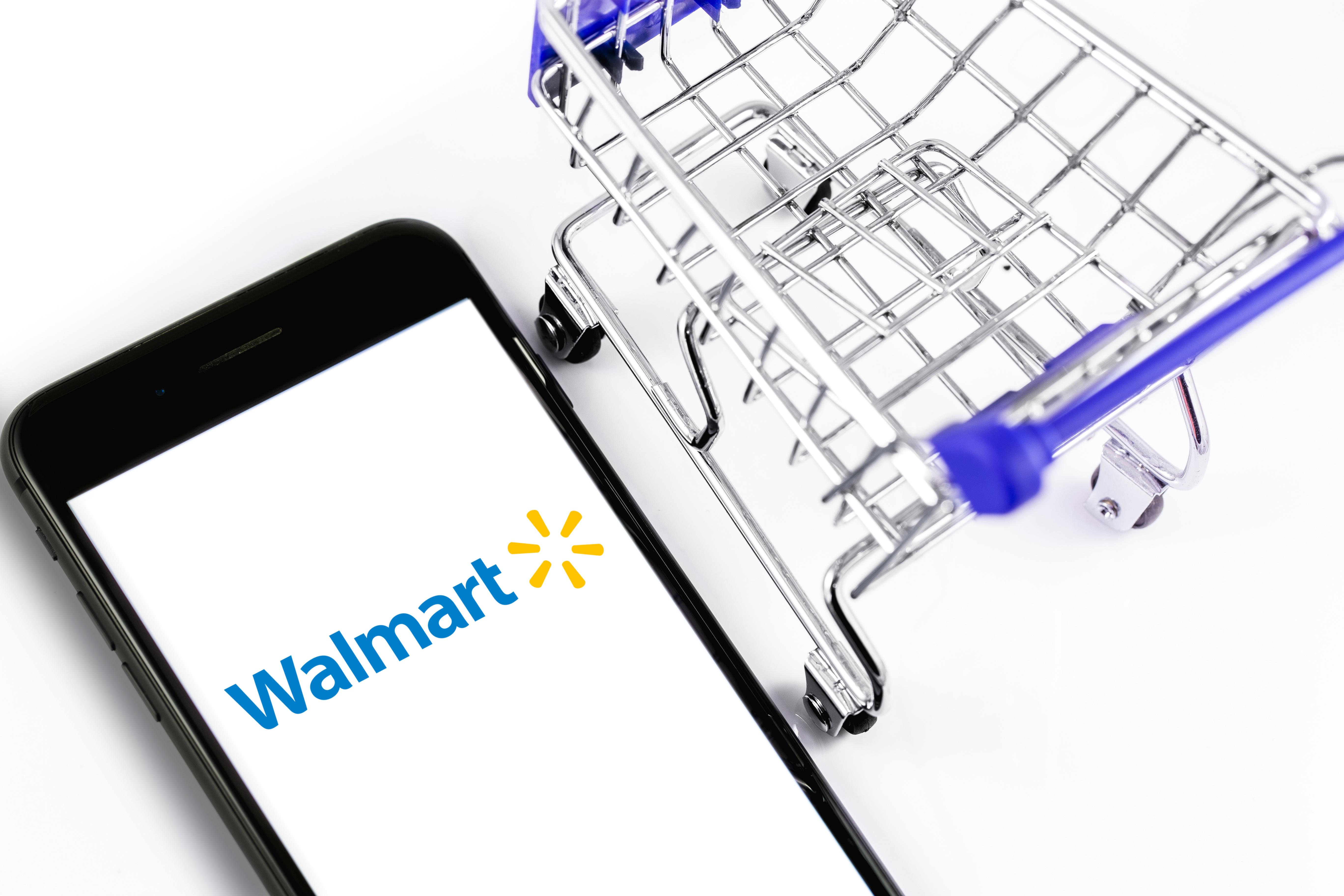 Why Walmart Is a Leader in Retail Innovation
When you think of companies in the retail sector that are leaders in technological innovation, Walmart (WMT) might not be the first name that comes to mind. You're more likely to think of e-commerce companies like Amazon (AMZN), eBay (EBAY), or Shopify (SHOP).
And it's true that these e-commerce companies are leading the way in terms of technological developments. But other companies that you might not think of as big innovators are investing heavily in technology to compete and survive in the traditional retail space. One of these leaders is Walmart. Let's take a closer look at how innovation is driving WMT.
Article continues below advertisement
How does Walmart stay competitive?
Walmart is a global operation. It engages in retail, wholesale, as well as e-commerce—both throughout the United States and internationally. The company operates in three segments: Walmart U.S., Walmart International, and Sam's Club.
The company has also stepped up in recent years to remain competitive against retailers like Amazon. How? Walmart is developing a strong presence in the e-commerce retail sector.
It began its e-commerce initiative back in 2000, when it rolled out its first websites, walmart.com and samsclub.com. Its internet presence has been growing since 2000, but in the last decade or so, the company has focused more on developing this area internationally. In 2016, it formed an agreement with JD.com in China. Together, they opened jet.com. Then, in 2019, Walmart acquired a majority stake in the Indian-based e-commerce company Flipkart.
Article continues below advertisement
These initiatives are starting to pay off for WMT. The company is reporting that its e-commerce business grew 40% in 2019, doubling this business in the last two years. While this is impressive growth, the company hasn't stopped there. It's also extended its technological investment into its traditional retail business.
Technological innovation and the traditional retail business
In Mexico, for example, Walmart has created an app for people without bank accounts. Customers can exchange cash for a deposit on their mobile devices and use it to shop in-store or online. Or they can even use the app to pay other bills.
In fact, Walmart has set up a new company, Store No. 8—a technology incubator. With Store No. 8, the company aims to nurture new businesses. Store No. 8 is named after one of the original stores operated by Sam Walton in Arkansas, where he would experiment with his retail ideas.
And just this week, the company announced that it has have expanded its relationship with financial services provider Green Dot. The goal here is developing financial services and technology that Walmart can direct to consumers or businesses.
This combination of investing in e-commerce and developing new technology will likely keep WMT relevant. And it will also offer a continued source of growth in the ever-changing retail space.
Article continues below advertisement
What's driving Walmart's continued growth?
To see how Walmart's investment in e-commerce and technology is adding to the company's results and growth, I looked at some data from the company's latest financial report. In the most recent statements, Walmart reports comparable sales growth for 2018 and 2019. It also reports the amount of growth driven by e-commerce.
I put Walmart's latest data into the table below. Take a look to see how much of the company's growth is driven by in e-commerce.
| | | |
| --- | --- | --- |
| Same-store sales metrics | 2018 | 2019 |
| US comparable growth | 2.10% | 3.70% |
| E-commerce | 0.70% | 1.30% |
| E-commerce % contribution to overall growth | 33.33% | 35.14% |
From this table, you can see that a significant amount of Walmart's new growth is due to its e-commerce division. The division accounts for 33.3% of overall growth in 2018 and 35.1% in 2019.
Also, the company breaks out the amount it's spending on new capital projects. What's interesting to note here is that Walmart is scaling down its investments in new store openings and flowing those investment dollars toward technology.
In 2019, Walmart made capital expenditures of $10.344 billion. It dedicated $5.218 billion or 50% of this amount to e-commerce, technology, and the supply chain. And you can compare those figures to the 2018 amounts of $10.051 billion and $4.521 billion or 45%. You can see a 15% increase in Walmart's e-commerce, technology, and supply chain funds from 2018 to 2019.
Article continues below advertisement
Is the new strategy paying off?
To get an idea of how this is funding is contributing to the growth of Walmart's business, I also looked at the efficiency ratio for the company's capital expenditures.
| | | |
| --- | --- | --- |
| Capital expenditure ratio (in millions) | | |
| | 2018 | 2019 |
| Operating cash flow | 28,337 | 27,753 |
| Capex | 10,051 | 10,344 |
| | 2.82x | 2.68x |
At first glance, this ratio seems to be weakening from 2018–2019. But let's take a closer look. It's worth noting that in 2019, Walmart reduced its payables by a much larger amount than in the past. This reduction decreased the company's operating cash flow more than in past years. And this change may have been due to the one-time restructuring charges the company incurred from the sale of its stake in Walmart Brazil.
Finally, if you test this ratio against the amounts specifically for e-commerce, technology, and supply chain, the ratio looks weaker.
| | | |
| --- | --- | --- |
| Capital expenditure ratio – tech only (in millions) | | |
| | 2018 | 2019 |
| Operating cash flow | 28,337 | 27,753 |
| Capex | 4,521 | 5,128 |
| | 6.27x | 5.41x |
Again, you need to bear in mind that Walmart is in the early stages of this pretty new strategy, diverting investment away from new store openings to technology and e-commerce. I expect this ratio to improve over the next few years. Walmart's investment in innovation will start to bring in new sources of growth for the company.
To show you the effect of the charges due to the Walmart Brazil sale more clearly, I looked at the return on invested capital and adjusted for the one-time charge.
ROIC

(in millions)

2018
2019

Net income

9,862

6,670

Adjustment to net income

8,368

Total capital

269,498

241,347

ROIC before adjustment

3.66%

2.76%

ROIC with adjustment for unusual item

6.23%
I expect to see this ratio continue to improve in the coming years—as long as restructuring charges don't become regular events year to year.
Article continues below advertisement
Should you invest in Walmart stock?
So is now a good time to invest in WMT? To help answer this question, I looked at some relative metrics from peer companies. Let's see where the stock stands compared to its competitors.
| | | | |
| --- | --- | --- | --- |
| Peer Comparisons – TTM | P/E (trailing) | P/S | Dividend yield |
| Walmart Inc (WMT) | 25.9 | 0.61 | 1.81% |
| Amazon.Com Inc (AMZN) | 85.2 | 3.31 | 0.00% |
| Target Corp (TGT) | 18.3 | 0.54 | 2.45% |
| Costco Wholesale Corp (COST) | 37.1 | 0.85 | 0.87% |
| JD.Com Inc (JD) | 52.73 | 0.5 | 0.00% |
| Median | 37.1 | 0.61 | |
From this data, Walmart stock appears to be slightly undervalued to fairly valued. Its price-to-earnings multiple is below the industry median of 37.1x. And its price-to-sales multiple at the median. Using the P/E ratio in isolation would imply that Walmart stock could appreciate as much as 45% to $170 if the multiple were to increase to the median of 37.1x.
In the short term, Walmart stock could suffer from Trump's trade war. But over the long term, it's more likely that WMT will maintain slow-but-steady growth as it continues to innovate, investing in its business to stay relevant in the changing retail landscape.
Indeed, innovation seems to be in Walmart's DNA from the beginning. The history of Sam Walton's experimental Store No. 8 drives this point home. It was there that the company's founder and original innovator tested his retail experiments, and his spirit of innovation is still driving Walmart stock today.