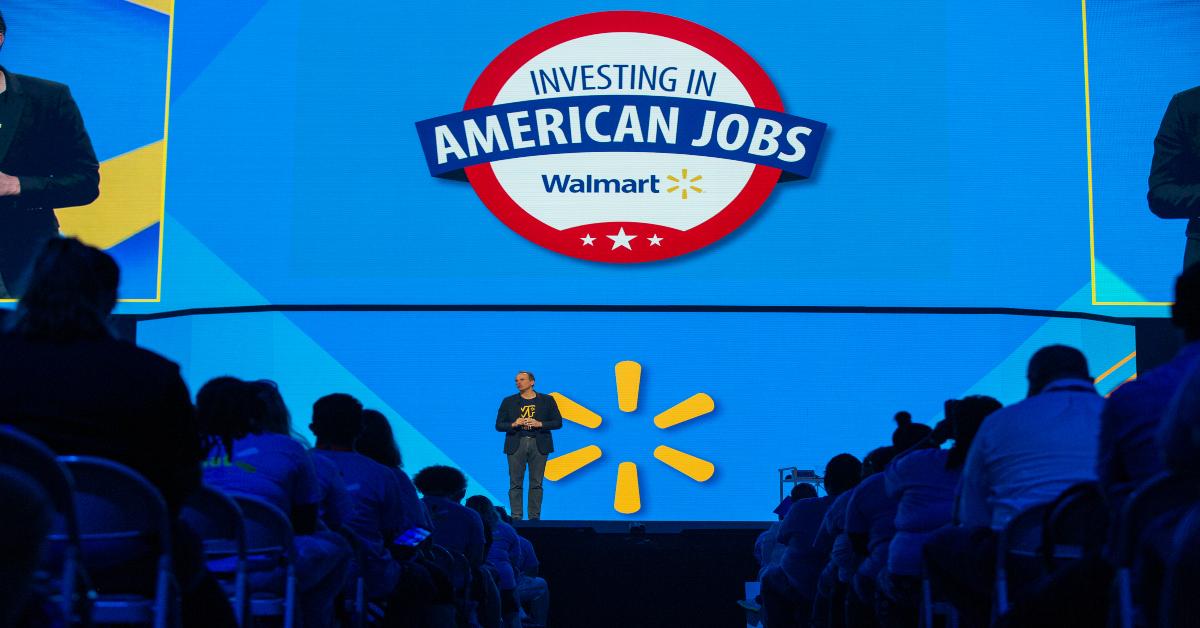 Has Walmart Stock Ever Split and Is It Due for a Split in 2020?
By Mohit Oberoi, CFA

Oct. 28 2020, Updated 7:35 a.m. ET
In a stock split, a company divides its existing shares and the face value of the stock is adjusted for the split. In a split, a company's outstanding shares increase while its stock price falls. This year, leading companies like Apple and Tesla have split their shares. But has the world's biggest retailer Walmart ever split its shares or is it due for a split in 2020? 
Article continues below advertisement
When was Walmart founded?
Walmart was founded by Sam Walton who began his foray into the retail industry by starting Walton's 5&10 in Bentonville in 1950. This laid the foundation for Walton's retail plans and in 1962 he opened the first Walmart store in Arkansas. Walmart was incorporated in 1969 and went public in 1970. Since then, Walmart has grown into the biggest retailer globally with operations across the world.
Article continues below advertisement
Has Walmart stock ever split?
Walmart has had 11 2-for-1 stock splits since it went public. The first split occurred a year after it went public. At that time, Walmart's stock price was $47. The stock doubled over the next year and Walmart did another stock split in 1972. Walmart split its stock again in 1975, 1980, 1983, 1985, 1987, 1990, and 1993. The most recent stock split was in 1999 when Walmart traded at $89.75.
Will Walmart split its stock this year?
Notably, all of Walmart's stock splits were done before it hit $100. Currently, Walmart is trading above $140. However, if we compound its stock price in 1999 at the time of the split at 5 percent, it turns out to be $407 in today's value. So, while in absolute terms Walmart stock is currently higher than the price when it last split its stock, it is still below the price in relative terms. Walmart shares don't currently look ripe for a split.
Article continues below advertisement
Article continues below advertisement
Fundamentally, a split makes little difference to a company's outlook apart from increasing the liquidity. However, it does nothing to change the valuation. While liquidity can be a short-term driver, in the long term, stocks move in the direction of earnings.
Article continues below advertisement
How does Walmart make money?
Being a retail company, Walmart makes money by selling products to consumers. The business model is woven around lower costs including lower employee costs and offering the lowest possible prices to consumers. Many have criticized Walmart for its employee policies. 
Walmart operates through three business segments. These are Walmart U.S., Walmart International, and Sam's Club. Walmart U.S. is the company's biggest segment by revenues and profitability. Given the consumers' shift towards online shopping, Walmart has also expanded its e-commerce operations to take on giants like Amazon. 
Article continues below advertisement
Walmart's e-commerce sales almost doubled in the second quarter of fiscal 2021. The e-commerce segment is expected to grow multifold for Walmart in the coming years and would be a key profitability driver over the long term. However, in the short term, the company would need to invest aggressively in its e-commerce capabilities.
Walmart also charges a membership fee for Sam's Club. It offers a standard membership of $45 per year while Sam's Plus membership costs $100 every year. Costco also works on the membership model and its membership fees is slightly higher than Sam's Club.