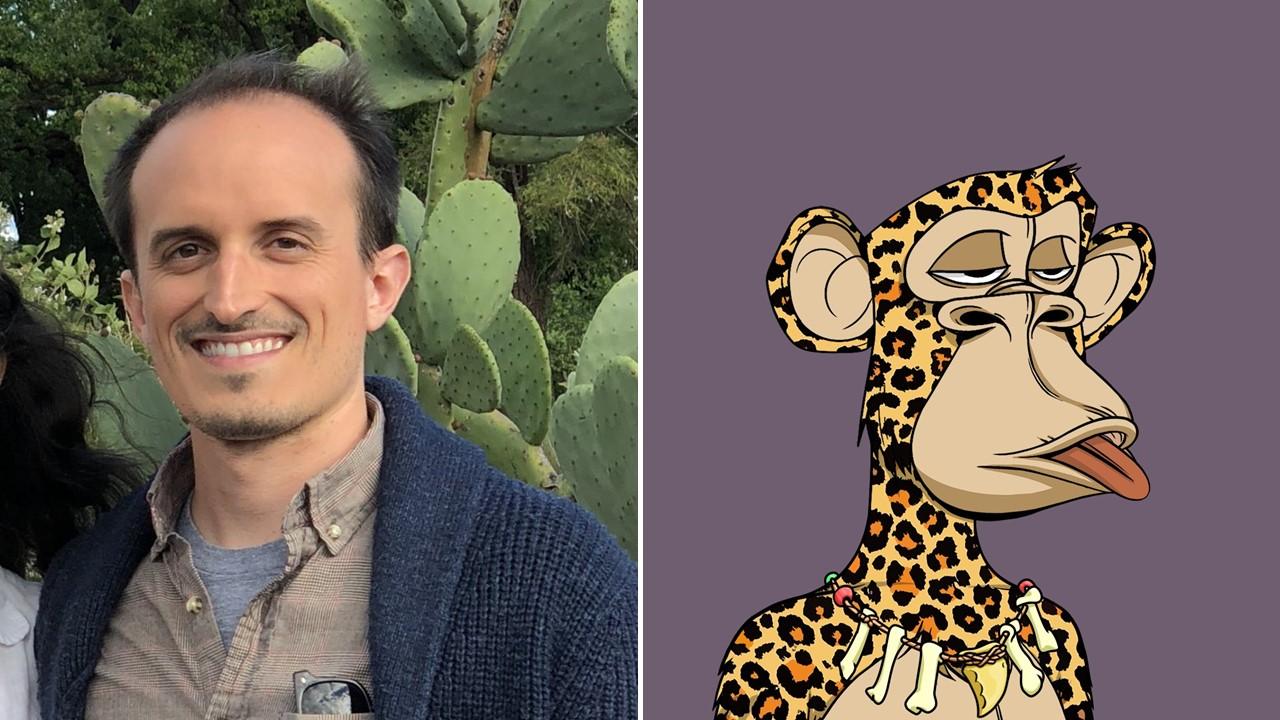 Greg Solano: BAYC's Formerly Anonymous Founder Is Worth Millions
News reporter Katie Notopoulos published a BuzzFeed article in February revealing the names of the two previously pseudonymous founders behind Bored Ape Yacht Club (BAYC). It turns out that Greg Solano and Wylie Aronow are behind the NFT (non-fungible token) collection, a claim that Yuga Labs CEO Nicole Muniz has confirmed.
Article continues below advertisement
Solano previously went by the name "Gargamel," while his partner Aronow went by the name "Gordon Goner." While neither has responded to requests for comments thus far, we can begin to dig into who these men are. What's Solano's net worth and background?
Who is Greg Solano? The story behind the BAYC co-founder.
According to reports, Solano is a former student of the University of Virginia. He's a World of Warcraft fan as evidenced by his book, which he co-authored with one of the video game's actual designers. Also, his name has been featured in some digital literary publications, namely as an editor and book critic.
Article continues below advertisement
Solano grew up in Florida, which is where he reportedly met Aronow. The pair had a lot in common including an interest in creative writing and curiosity about cryptocurrency.
Will life be different for Greg Solano now that he has been outed?
While some in the crypto community are upset that the reporter outed Solano and his BAYC co-founder, others find it to be a relief. Many crypto projects have anonymous founders or backers, which can muddy the waters and make for an easier escape in the event of a scam.
Article continues below advertisement
In this case, nothing wild came out about Solano or his partner. However, Notopoulis writes, "What if in a different NFT collective, the founders turn out to have a long criminal history or extreme political leanings that might make collectors regret spending huge sums of money on their products?"
Director of Transparency International, Gary Kalman, discussed the Solano situation and said, "Without transparency and openness, then everyday people that can't do the due diligence that major corporations are doing, then that can create problems—and there's no reason for it."
Article continues below advertisement
Greg Solano
Bored Ape Yacht Club co-founder, editor and book critic
Age in 2022: 32 years
Pseudonym: Gargamel
Education: University of Virginia (degree uncertain)
NFTs have made Greg Solano a millionaire.
BAYC has gone on to sell NFTs worth millions. The priciest one, Bored Ape Yacht Club #2087, went for the equivalent of more than $2.3 million (bought in Ether) at the time of purchase. Based on his involvement in the lucrative project, Solano is likely a millionaire. According to recent estimations, a floor price investment of $1,000 in BAYC when the collection launched in early 2021. Within a year, that initial investment was worth about $1.27 million.
For Solano and his peers, that's enough to secure his future for the long haul — and that doesn't even include BAYC's ApeCoin profits or a reported $5 billion in funding for the parent company Yuga Labs. Meanwhile, Yuga Labs is poised to make $455 million in net revenue in 2022.