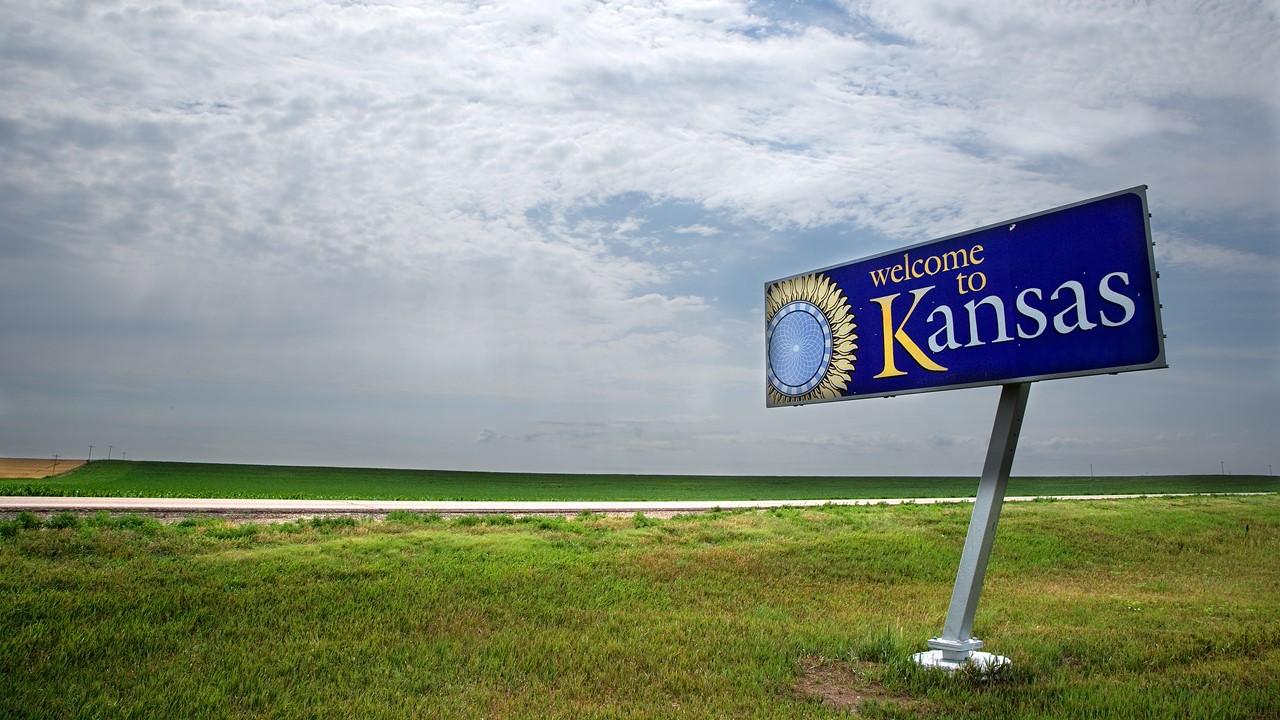 Yes, You Can Get Free Land in Kansas — But Know the Risks
Faced with declining populations, dozens of towns in Kansas have started giving out free land recently.
"You might as well bang your head against a brick wall trying to get jobs in a small town," Steve Piper, former mayor of Marquette, Kan., told KCTV5 in 2019. "We said, let's bring the people in and give them free land and get the people."
For some towns, the plan appears to have worked, as The Hustle recently reported. Marquette, Kan., for example, grew by 11 percent from 2000 to 2020.
Article continues below advertisement
Article continues below advertisement
Other Kansas towns that offered free land weren't so lucky. Lincoln shrank 10 percent in those two decades. The towns of Coffeyville, Eureka, and Herndon lost 20 percent, while Peabody's population dropped 32 percent.
Also, "free land" can come with hidden costs. As Lincoln County Economic Development Foundation director Kelly Gourley told The Hustle, the cost of new construction sometimes isn't matched by the homes' appraisals or sale prices, and some of Lincoln's free land is on a floodplain.
Where can you get free land in Kansas?
If you understand the risks of getting free land through these programs and are still interested, various towns in Kansas are still giving away plots. In the aforementioned Lincoln, available lots range from range in size from 14,000 to 35,000 sq. ft, according to the Lincoln County Economic Development Foundation. The Hustle reports that only two of 21 available lots have been claimed, though, with one going to a former mayor and the other occupied by a spec house.
Article continues below advertisement
The chamber of commerce in Mankato, Kan., meanwhile, says that the town has 26 lots currently available for the construction of new homes. The lots are located "on a beautiful horseshoe-shaped drive" that's near a high school, a hospital, a steakhouse, a motel, and a shopping center. "All utilities are at or near the lots," Mankato's chamber of commerce adds. "There are no assessments against the lots at this time."
The towns of Wilson and Plainville are also offering free land, according to their websites.
How to "buy" free land in Kansas
When a Kansas town is offering free land, you can often find application information through the town website or the website for the local chamber of commerce or economic development organizations. The application process and requirements can vary from place to place.
Article continues below advertisement
Article continues below advertisement
In Lincoln, for example, interested parties must reveal the restricted covenants for the property, complete the application, submit a refundable deposit if approved, and then build on the property. The houses on the properties must have footprints of 1,300 square feet for single-story houses and 900 square feet for two-story houses.
In Mankato, the houses must be single-family houses with minimums of three bedrooms, 1,200 square feet, and garage space for two cars.
While the land is free, buyers might have to pay for special tax assessments. However, Lincoln does offer a property tax rebate for lot improvements through its Neighborhood Revitalization Program.