Bernie Sanders Calls Out Elon Musk and Billionaires' 'Level of Greed' on Twitter
Elon Musk and Bernie Sanders argued on Twitter about Musk's $170 billion net worth. Sanders called out billionaires' "greed and inequality."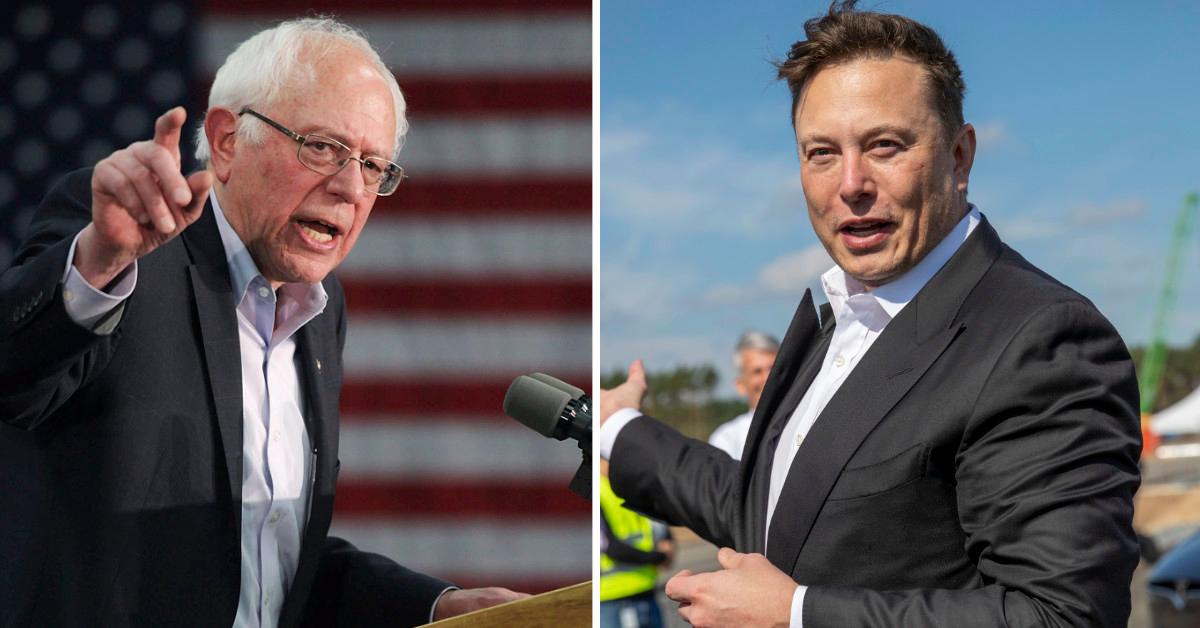 It's Elon Musk versus Senator Bernie Sanders (I-Vt.) on Twitter. They have been arguing about Musk's vast wealth, which is currently estimated to be more than $170 billion.
Sanders called out both Musk and Amazon CEO Jeff Bezos in a tweet on March 18. He wrote, "We are in a moment in American history where two guys—Elon Musk and Jeff Bezos—own more wealth than the bottom 40 percent of people in this country. That level of greed and inequality is not only immoral. It is unsustainable."
Article continues below advertisement
Article continues below advertisement
Musk responded to the criticism on March 21 and tweeted, "I am accumulating resources to help make life multi-planetary and extend the light of consciousness to the stars."
Sanders replied, "Space travel is an exciting idea, but right now we need to focus on Earth and create a progressive tax system so that children don't go hungry, people are not homeless and all Americans have healthcare. The level of inequality in America is obscene and a threat to our democracy."
Did Elon Musk vote for Bernie Sanders?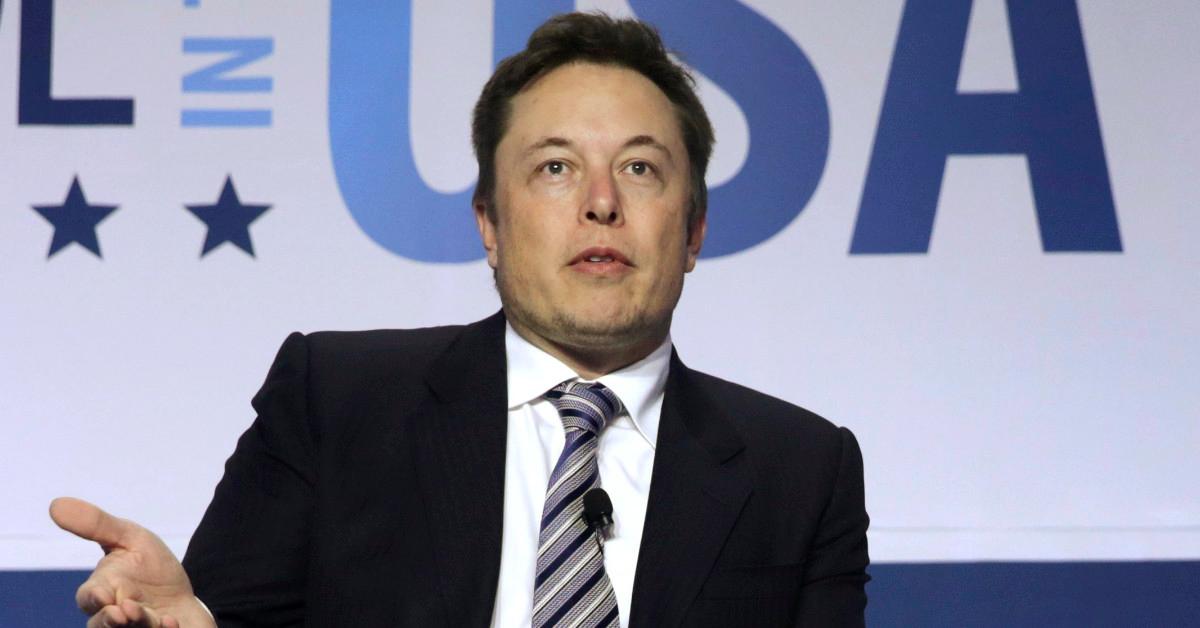 It isn't clear whether Musk ever supported Sanders, since the Tesla CEO keeps his votes close to the vest. In a 2020 interview on the New York Times podcast Sway, Musk deflected host Kara Swisher's question about whether he would vote to re-elect then-President Donald Trump.
"I mean, I'm — to be totally frank I'm not — I mean, I think — let's just see how the debates go, you know?" he said.
Article continues below advertisement
But Musk's girlfriend, musician Grimes, endorsed Sanders' presidential bid in a March 2020 cover story for Rolling Stone. She admitted that she was "hard, hard, hard, left before" and that now there's an "obvious dissonance" between that stance and her relationship with Musk.
Grimes also said Musk and Sanders would find common ground. "When I look at the aims of my boyfriend and I look at the aims of Bernie, like, their end goals are very similar," she explained. "Fix environmental problems, reduce suffering. It's worth dissecting the wealth gap, it's worth dissecting the existence of billionaires, but situations have nuance."
Article continues below advertisement
Article continues below advertisement
Elon Musk's political views
Musk tweeted in 2019 that he is "openly moderate." He has donated to campaigns on both sides of the aisle, according to Forbes.
The SpaceX founder reflected on his own political leanings in the 2020 Sway interview. He said, "If you've got a two-party system, then the problematic issues are going to kind of fall somewhat randomly into one party or the other. It's not clear to me that there's a cohesive set of reasoning why these things are on one party versus another."
He also said, "You know, obviously, I'm socially very liberal. And then economically right of center, maybe, or center. I don't know. I'm obviously not a communist. So, I think we want to keep improving the system. But we want a system that is responsive to the people. And all capitalism really means is just doing things and making products that people want."