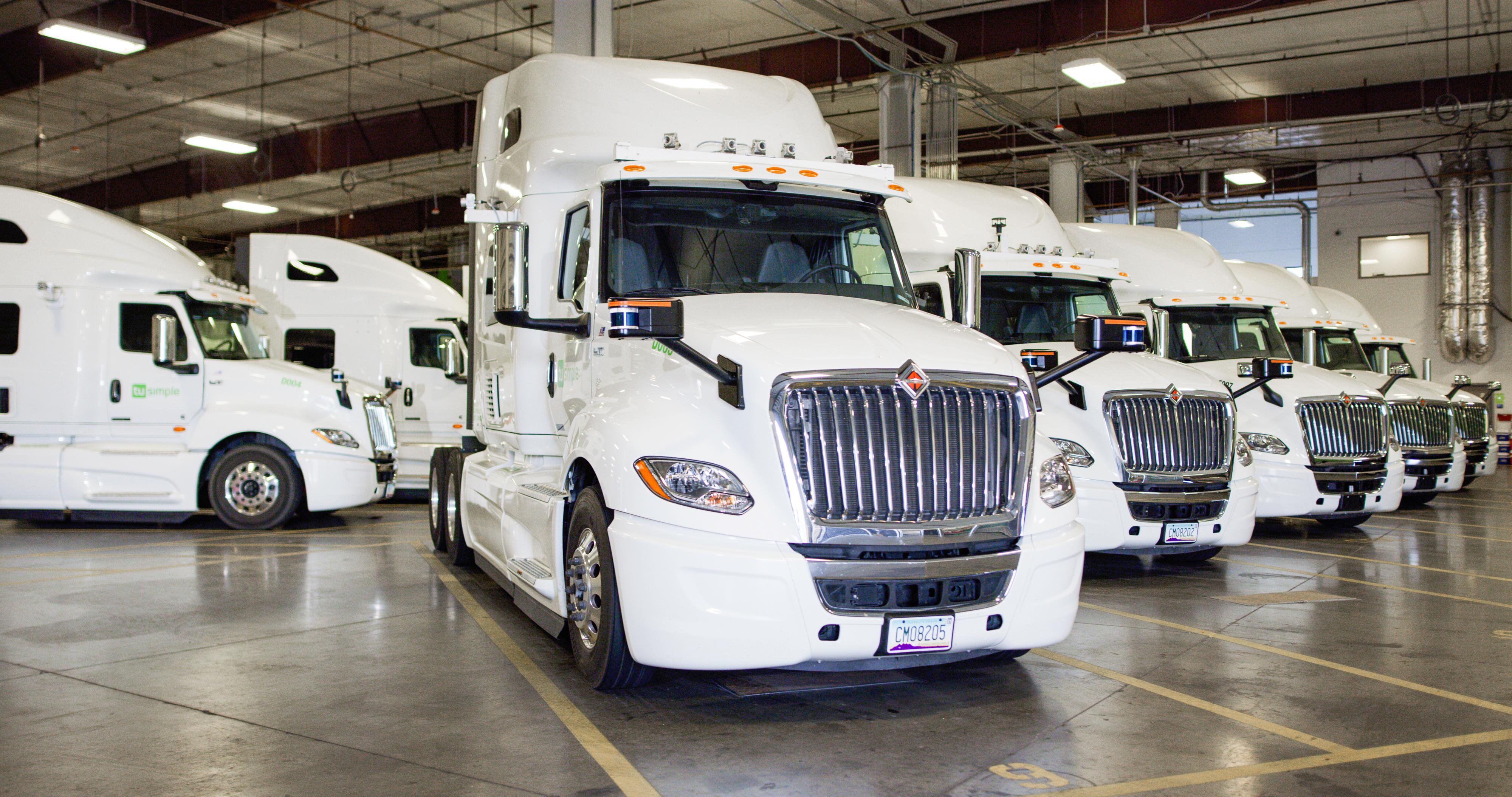 The Best Stocks to in the Promising Autonomous Truck Space
Article continues below advertisement
Many believe self-driving trucks could beat cars on the road to autonomy, garnering interest in autonomous truck stocks.
Could self-driving trucks overtake autonomous cars?
Around 80 percent of the freight miles are on major highways. With autonomous driving, items can be transported more efficiently and affordably. As a result, autonomous trucks could have a greater growth trajectory than self-driving cars.
Article continues below advertisement
The economics of self-driving trucks look attractive
McKinsey estimates that, with full autonomy, per-mile trucking costs can be reduced by around 45 percent. This should motivate carriers to replace their traditional fleet with autonomous ones. With the sector worth nearly $800 billion in the U.S. alone, many players are venturing into autonomous trucking. Here are some that are grabbing investors' attention.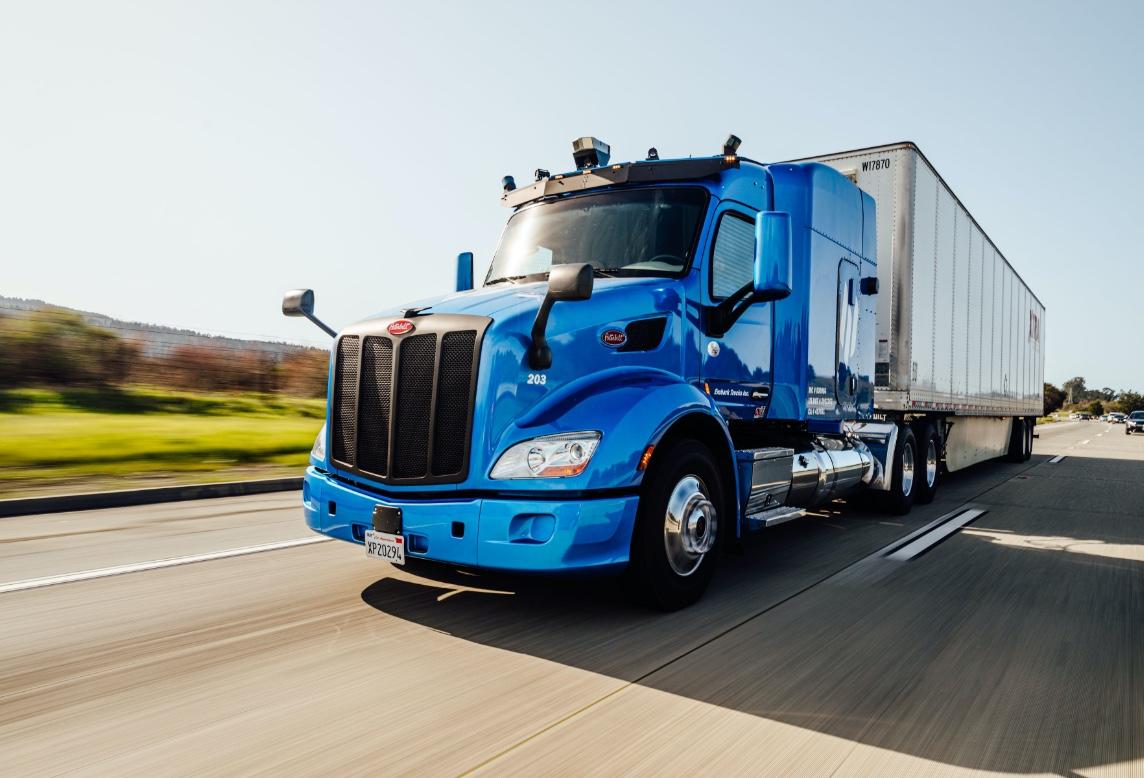 Article continues below advertisement
TuSimple
Founded in 2015, TuSimple has developed autonomous driving systems for heavy-duty trucks. It also generates some revenue through its autonomous freight network. Since its IPO in Apr. 2021, TuSimple stock has fallen by nearly 25 percent. The company, which expects revenue of $5 million–$7 million in 2021, has strong strategic partnerships with Volkswagen, Traton, UPS, Union Pacific, and Goodyear, among others. TuSimple also counts ARK Invest's Cathie Wood as an investor.
Embark
Embark, another self-driving truck startup, has announced it will be going public via a SPAC merger with Northern Genesis Acquisition Corp. II (NGAB). The deal values the company at about $5.2 billion. Its small developmental fleet currently runs some routes out of California, and its business model is subscription-based, with carriers paying a per-mile license fee for its software and suite of supporting services. Embark estimates that its technology can save carriers 80 cents per mile. It also has strong partnerships with Anheuser-Busch InBev, Hewlett Packard, Werner Enterprises, and others.
Article continues below advertisement
Plus
In May 2021, Plus said it would be going public by merging with blank-check company Hennessy Capital Investment Corp. V (HCIC) in a deal that values the self-driving truck technology startup at $3.3 billion. One of its big achievements to date has been a master purchase agreement with Amazon for at least 1,000 Plus Retrofit units. The company's successful execution of that order could boost its stock significantly.
Aurora
Self-driving startup Aurora announced in Jul. 2021 that it would be going public through blank-check company Reinvent Technology Partners (RTPY). The deal would give the combined company a pro forma market capitalization of $13 billion. It plans to first focus on automating heavy trucks, with its first product slated to enter the commercial market in late 2023. It also plans to have a driver-as-a-service business model.
Article continues below advertisement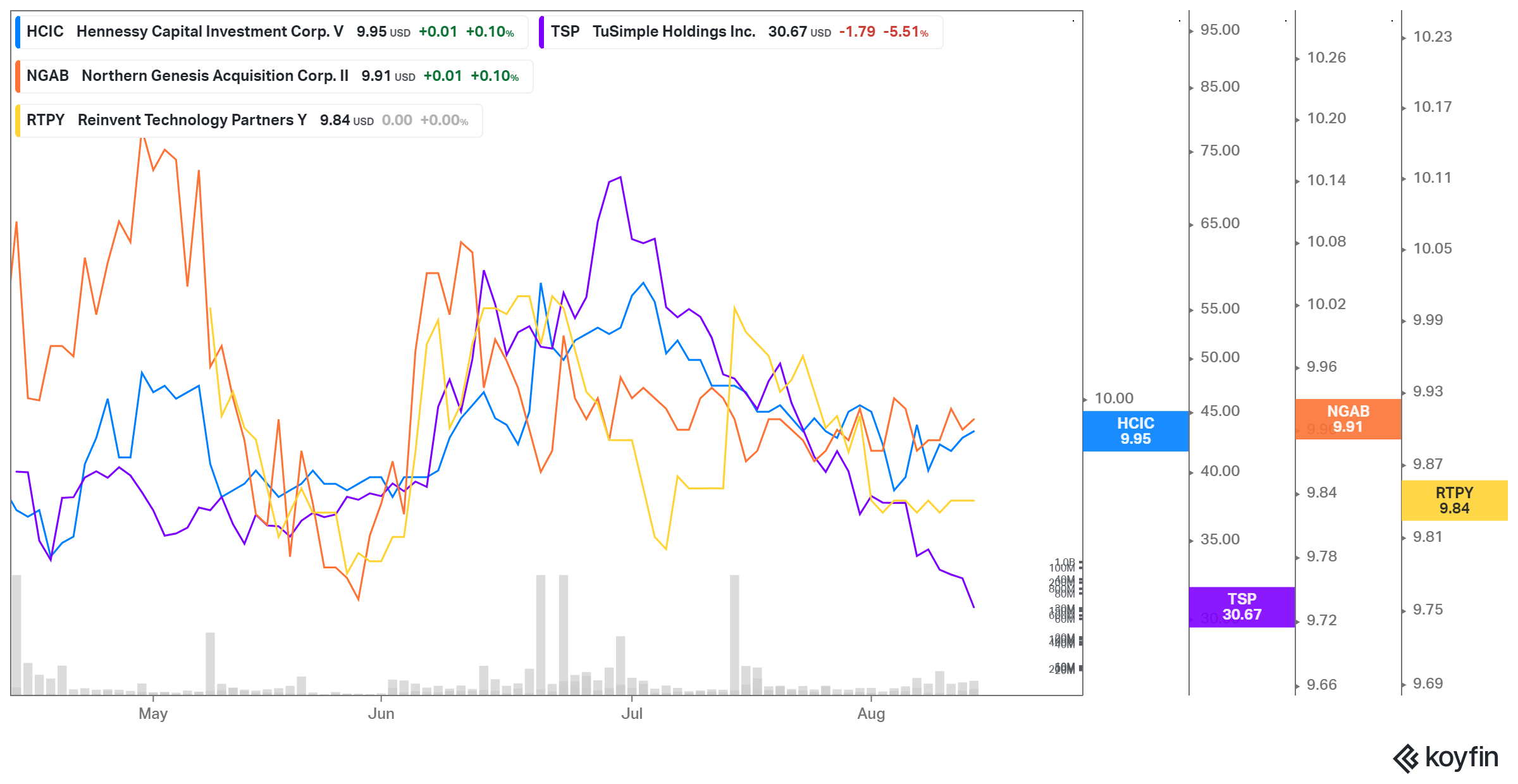 Other self-driving trucking stocks
The abovementioned companies are major players in the pure-play autonomous truck space. However, also occupying the space are Tesla and Waymo, which are working on autonomous technology for Class-8 semis.
Among these stocks, TuSimple could be an attractive bet, as it has a first-mover advantage. Aurora could also be promising. However, as these companies still have a long way to go for regulatory approval, widespread adoption, and profitability, the space may be more suitable for investors in it for the long haul.